Most women are so caught up in trying to take care of their households and juggling their careers that they often miss out on taking care of themselves. Health often takes a backseat in the lives of most women. It is not just important to eat healthily and work out, it is also essential to get regular health check-ups. Screening for potential health issues should be a part of everyone's normal routine to be able to live a happy life. Here are some medical tests women need to get on a regular basis.
Related: Supplements For Women's Health: What You Need After 30, According To An Expert
1. Pap smear and HPV tests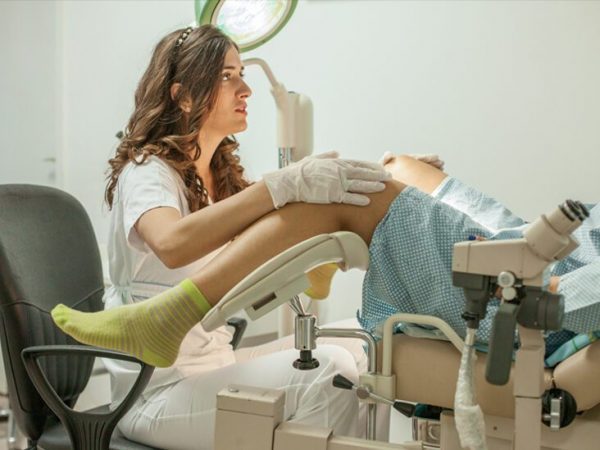 A pap smear, or the Papanicolaou test, is a method used to screen for cervical cancer. This is a life-saving test that can detect abnormal cells in the cervix before they become cancerous. A pap smear can identify any cells that have been affected by the human papillomavirus or HPV. It is also recommended that you go for an HPV test in addition to getting a pap smear. While the HPV test screens specifically for the cells with infection with high-risk HPV types, a pap smear can detect any abnormality in the cervical cells, including infection, inflammation, or cancer. A pap smear is one medical test women above the age of 21 should get once every three years.
2. STD screening
Women who are sexually active should routinely get tested for sexually transmitted diseases. Since these are communicable, it is important to be tested to avoid passing them on to someone else but also to take care of your own health. It is recommended that all women who are active sexually should test for gonorrhoea and chlamydia annually. All women from the age of 13 to 64 should get tested for HIV at least once. Every pregnant woman should be tested for HIV, hepatitis B and C, and syphilis in addition to gonorrhoea and chlamydia.
3. Bone density
Essential to check for osteoporosis, a bone density test is recommended for women over the age of 50 or after menopause. Though osteoporosis is seen in older women, younger women can also get it in rare cases. In osteoporosis, your bones become weak and brittle and they are prone to breaking easily. Women with leaner body frames are more prone to this condition as they have less bone to lose. So ladies, once you hit 50, remember to add a bone density test to your annual medical tests.
4. Mammogram
A mammogram is an important medical test for all women. The purpose of the test is to identify whether or not you have breast cancer. Mammograms become even more crucial if your family has a history of breast cancer. They have been proven to reduce the risk of dying from breast cancer, especially because mammograms can detect this type of cancer before signs and symptoms start showing themselves. All women are recommended to get a mammogram annually or every two years once they turn 40.
5. Thyroid function test
The two hormones secreted by the thyroid gland, Thyroxine (T4) and Triiodothyronine (T3), help regulate the body's metabolism. It is when the thyroid hormone levels drop that metabolism slows down. Changes in thyroid levels can also cause ailments like PCOS, anxiety, insomnia, and much more. Getting your thyroid levels tested once a year will help you keep your health in check.
Related: Your Quick Guide to PCOS
6. Lipid panel test
Getting a lipid panel test once a year will help you keep your cholesterol in check. Women who have a family history of cholesterol need to be even more careful. You need to make sure your LDL or low-density lipoprotein, also known as bad cholesterol, is low. And HDL or high-density lipoprotein, also known as good cholesterol, should be appropriately high. A lipid panel test will also help you find out your triglyceride levels. High cholesterol levels can clog your arteries leading to severe heart conditions. Take the lipid panel test once every five years once you turn 20. But, if you have a family history of cholesterol, it is ideal to take the test once a year.
7. Blood pressure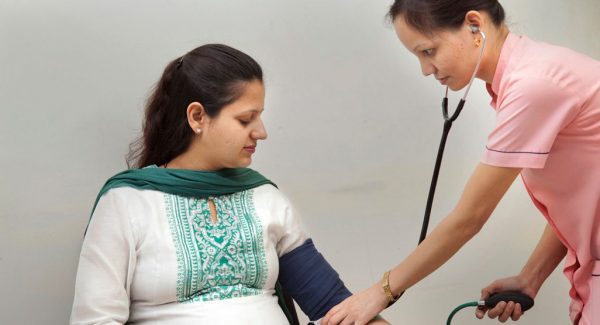 Suffering from high blood pressure or low blood pressure is quite common among women. Your BP is an indicator of ailments like hypertension or hypotension. While hypertension increases the risk of heart ailments like an attack or a stroke, hypotension can cause dizziness and fainting. If left unchecked, changes in blood pressure can be life-threatening. Start getting your BP checked every two years once you turn 18. If you have a history of varying BP, or there is a family history of high or low BP, get yourself checked annually.
Featured Image Source