Hello, bachche. I'm back! Missed me? I'm sure you did. Don't worry! I'm here to fill the void in your heart and in your life. Lol, not with me, even though I am enough to fill a lot of voids. Your uncle always tells me that I am more than he can handle anyway hehe. I am here with the perfect rishtas for you. If you couldn't find your soulmate in the Bollywood rishtas I had given, it's okay. Now, I have found the perfect man for you in the Bigg Boss house. I toh told Salman that he has to fix up some of my bachche with the heeras they have in the house this season. He always listens to me, you know. Maine hi toh advise kiya tha that he should do Dabangg even though he had no faith in his brother's skills.
Anyway, I asked you to tell me what you look for in a man and you gave me so many criteria! Matlab ummeed nahi uthi aapki from the male gender abhi tak. I like it! So, here we are. These are the husbands I have carefully selected for you.
Heart_in_a_poem said the perfect man should "be my best friend"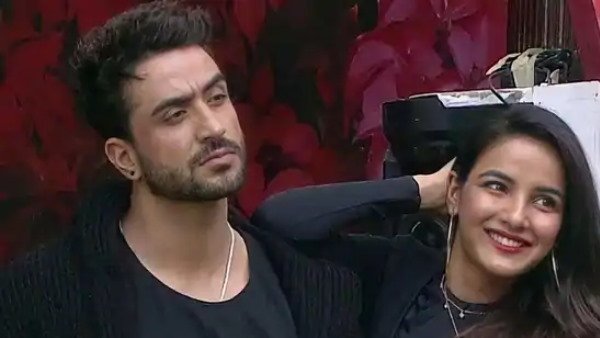 Image Source
Aunty Eve's rishta: Aly Goni, the tall and handsome type. Aly will friendzone you even while talking about marrying you. You will remain his friend only even when you have kids with him. And that is what every aaj kal ki ladki wants, haina? Gora chitta bhi hai so your neighbours will also approve. He really should be the brand ambassador for Fair & Handsome.
Shop_eat_read says "stability & kindness" is important in the perfect man
Image Source
Aunty Eve's rishta: Eijaz Khan! He is all about stability and kindess! Eijaz is so stable and he displays zero erratic behaviour. Sometimes, in a fight, he might not sound so kind. But dil saaf hai, bachche. Heart is as clean as a floor mopped with Lizol. See how he used to fight and make up, fight and make up, and fight and make up again with Pavitra. So stable!
Related: #AuntyEve: Will Pavitra-Eijaz Become A Thing, And Other Inside Info From Bigg Boss 14
Iamanjalisinku wants "passionate love" in the perfect man
Image Source
Aunty Eve's rishta: Rahul Vaidya! Oh ho, passionate love and all. Beta, very advance you are. But I like it. Does it get more passionate than a proposal on national television? Rahul will do exactly this. And he'll even wear a t-shirt with your name on it while proposing! Some people find it embarrassing but I know you won't. Passionate jo chahiye. Hehe wink wink.
Reeshmamathias wants the perfect man to be "jovial"
Image Source
Aunty Eve's rishta: Rahul Mahajan! He's so jovial that he will laugh all the time, even if you want to break his face for it. And what a laugh! It will echo in the deepest depths of your brain long after he's done laughing. Which is not very often so no problem. Just don't make him do any housework, okay? Good girl.
Ally_himanirajput requires "affection and attachment towards me" in the perfect soulmate
Image Source
Aunty Eve's rishta: Jaan Kumar Sanu! This boy is the epitome of affection and attachment. He will keep alive all hopes of romance even after you call him your brother. He will sit next to you all day just to hear you breathe. Ask Nikki.
Yasmeenmezban wants "emotional intelligence" in the perfect man
Aunty Eve's rishta: No one! Beta, drop your lofty standards a bit. Kuchh zaada nahi maang rahe aap? Forget the Bigg Boss house, I don't know of any man who is emotionally intelligent. Not even your dear uncle who is so emotional that he cries every time I enter the room!
See how nice your Aunty Eve is to you? So many good rishtas I find for you. It's a fulltime job, you know. Now, please make some kadak chai for me.