Hello, my dear bachchas! Are you as excited about 2023 as I am? Well, you should be. After all, this is the year when you finally got to see my beautiful, amazing face. And this is also the year when I will make full use of my infinite gyaan and distribute it even more generously. I'm just so full of kindness, you see. So, I decided to start with my favouritest of all bachchas. The girlies, of course. Here is Aunty Eve's advice for Indian women in 2023. Read and follow closely, beta ji.
Study!
Whether you're in school or college, I urge you to study, beti. You know why? Because if you don't study and get a degree, it's going to be super difficult for you to make a career for yourself. And if you're already past college and wondering what jobs to apply for with a Bachelor's degree in Philosophy, study more! If you have a degree in Finance and hate numbers, figure out what you want to do and study to make sure you're great at it. And if nothing else works, learn a language, bachche. The point of this is to make sure you never have to ask a man for money…ever!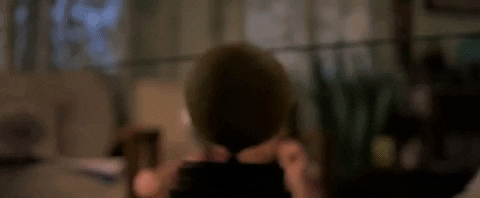 Learn to cook but only for yourself
Feeding yourself is an essential skill but feeding an entourage of people who won't get off their asses is just a pain. And we don't need any more pain in our lives. You must know how to cook what you like to eat. If you like rotis, you make mountains of rotis. But if you can't stand the sight of a roti, you don't need to touch a belan. You're no one's cook by default, bachche.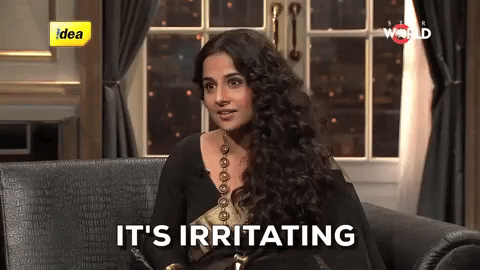 Your career is more important than a man (any man)
And when I say any man, I mean literally any man. Whether it's your handsome hubby, pyaare papa, bhola bhaiya, or besharam boss, your career trumps all. Because when one of these men starts putting restrictions on you, your career is the one that will pull you out of that toxic trap. So, never leave your job for shaadi, and if you have to move to a different city for an amazing job, do it. Even if you must go against your controlling family to do it. And if it's a besharam boss that's hampering your growth, update your LinkedIn profile today, beta ji.
Related: How To Get Your Dream Job On LinkedIn: Aunty Eve's Priceless Tips
Be better to your bahus and betis
…and take a step back from your damaads and betas. This is for my fellow aunties. Instead of making your raja betas and damaad jis feel like kings in your home, ignore them like you ignore your betis and bahus. Turn the tables around and see who appreciates your kindness more. Treat your bahus like ranis instead of expecting them to be naukaranis to your sons and sons-in-law. Put a curfew on your sons for once and let your daughters roam free. The world, at least your own, will be a much better place.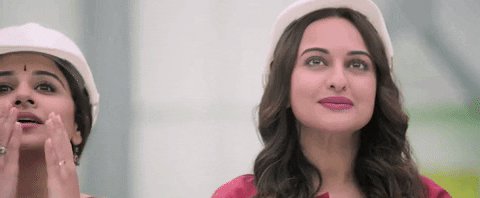 Learn how to fix stuff
Do you have a car? Learn how to change a tyre and jumpstart the engine. Do you have an AC? Learn how to clean the filters on your own. Have all the necessary numbers of carpenters, electricians, plumbers, deep cleaners, etc on your phone. You should not have to use your whiny puppy voice to get someone to do these things for you. If you own stuff, know how to take care of it yourself, bachche.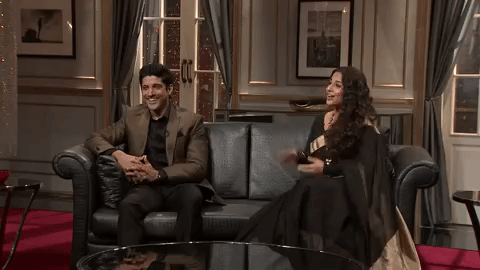 Do things alone
Go to restaurants alone or with a book. Go for a movie by yourself. Try a new adventure sport on your own. Travel to a new destination alone. Go conquer the world on a unicorn, meri jaan! You should not have to depend on anyone else's schedule to do the things you want to do. And once you start enjoying your own company, you'll realise that all this talk of needing a companion in life is the OG scam.
Related: Self-Defence Tools Below ₹500: 5 Items From Amazon Every Woman Should Have
Don't be scared to slap
If anyone does the slightest badtameezi around you, launch your thappad parade! I mean, it depends on the level of badtameezi, but the point is don't shy away from slapping people. Your gorgeous hands are shaped this way for a reason. Aim them just right and the impact of your slap can be life-changing for the receiver. But just be a little careful, okay? If a child is doing generic shaitaani around you, don't go around slapping them. Dirty looks to the parents and menacing grunts to the child are generally enough.
2023 is your year, beta ji. I can just feel it in my shivering bones. Remember, no more adjusting!
GIFs Source