Having a pet is one of the biggest joys in life, whether it's a puppy running behind you with its warm love-filled eyes, wagging its tail, or a kitten that likes to pretend she is the Queen of England. Pets are the true definition of unconditional love. While pets might add value, happiness and love to your lives, are you adding the same to theirs? Before you go out and adopt a pet, here are a few questions you need to ask yourself.
Related: Thinking Of Adopting A Dog? Here Are 5 Organisations That Help In Pet Adoption
1. Can you afford a pet?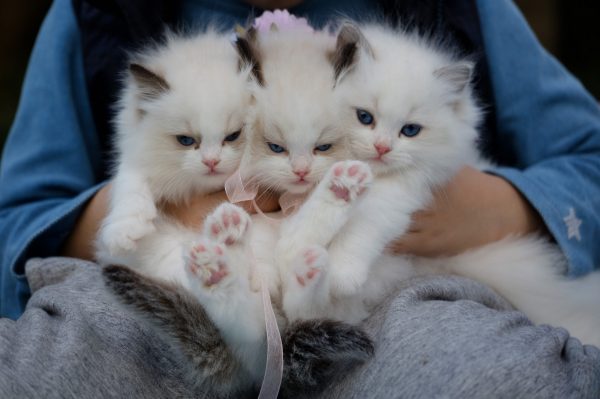 Getting a pet is not enough. You also need to take care of them. While adopting a pet might be fairly economical, taking care of them for the next 10-15 years is neither easy nor cheap. Food, accessories, grooming, medications, vet visits, and more can cost a lot of money. Pet carriers, bedding, and a trainer in case of a dog are all essential expenses. Walk around through your local pet stores and check the prices. See if a pet fits into your long-term budget.
2. Is your housing situation suitable for a pet?
Do you live in an apartment or a house? Is your apartment pet-friendly? Does your building allow pets? These are some questions you need to address before you decide to bring a pet home. If you are planning to move soon to a cheaper place that doesn't allow pets, it is not a good idea to get one. Similarly, in case you have extended travel plans, that's another reason not to get a pet. So, be sure that you can house and take care of a pet long term before getting one.
3. Are your family members okay with a pet?
If you live with your family, it's very important for everyone to be on the same page regarding pets. Whether you live with your parents or your spouse and kids, have a discussion. Getting a fish and getting a dog or a cat are very different things. Each needs different kinds of care. While you can keep the fish in your room, you can't keep your cats and dogs locked up. They need enough space to move around. Also, caring for a pet can often take more than one person. So, it's always desirable to get one only if every member of the family is open to it.
4. Do you have enough time?
If you are getting a dog, you need to take it for walks. Dogs are active animals, and if they don't get enough exercise, they can get destructive. Do you have enough time in the day to not just feed your dog on time, but also to take it out for some exercise and a walk? That's something you need to consider.
5. Does your pet fit your lifestyle?
When getting a pet like a dog, it is essential to take your lifestyle into account. If you are not a very active person, there is no point in getting a hyperactive breed like Border Collies or Labradors. Similarly, if you follow a very active life, it's best not to get a slow breed like a Chihuahua or Chinese Crested.
6. Can it adjust with your other pets?
If you are getting a new pet, can it co-exist with your other pets? Certain cats and dogs don't gel well together. Certain breeds of dogs might not suit each other either. In such cases, both animals will constantly be in distress. This will cause friction at home as well as possible health problems for your pets.
7. Can you deal with their behavioural issues?
Not all animals are well-behaved. Some might have behavioural issues that you may realise only after you get a pet. A dog might bite everything in their line of sight while cats may tear into your favourite couch. How are you going to address these issues? Will you hire a trainer, enrol your pet in behavioural classes, or do you have another course of action in mind? Not everyone is equipped to deal with animals with behavioural issues. Keep this in mind before adopting a pet.
8. What happens to your pet when you travel?
You might have to travel as part of your work or due to personal reasons. In such a scenario, what happens to your pet? Will you take the pet with you or house it elsewhere? Or are you thinking of getting a sitter for the pet? If you have family nearby, will they be open to taking care of your pet? Don't forget to address these issues beforehand.
9. Do you really want a pet?
What is the real reason you want a pet? Is it because your friends have one so you want one too? Or is it because you are feeling too lonely? Maybe it's because you think having a pet might boost your chances with a crush. Are you being forced to get a pet because your significant other wants one? Make sure you are getting the pet for the right reasons. Like children, pets are a long-term responsibility. You need to feed them, care for them, take them for medical check-ups, and spend money on them. Pets are going to be a part of your family and you need to treat them like that. You can't just bring home a pet and say you can't do it anymore after a week. That'll be bad for you and traumatic for the pet.
Having a pet might make you more responsible if you get them for the right reasons. Otherwise, it's going to be nothing but a headache. Have a brutally honest conversation with yourself before you go ahead and adopt a pet.
All Images Source
Related: Animal Welfare Organisations: 7 Places Where You Can Volunteer And Help Save Animals