Animals make the world a better place. Having a pet, be it a cat, a dog or some other animal, can add infinite joy and love to our lives. But, are we adding joy to their lives? While most people make their pets a family member, there are others who mistreat and abandon their pets for some perceived shortcoming. Street animals have it even worse with a lack of proper nutrition, sanitation, and healthcare. Street animals are subject to cruelty because they are not domesticated and have no one to care for them. Thankfully, we have some heroes in disguise who use their time to care for these silent creatures. Here are seven organisations that take animal welfare seriously.
1. Animal Rahat
Animal Rahat is a Maharashtra-based animal welfare NGO. The organisation was started to ease the lives of bullocks, donkeys, ponies, horses, and other animals in Maharashtra. They have rescues from circuses, animals from the sugar trade, and even abandoned animals. Animal Rahat provides veterinary care to the animals along with emergency services when needed.
You can learn more about Animal Rahat here.
You can also choose to sponsor an animal here.
2. Compassion Unlimited Plus Action (CUPA)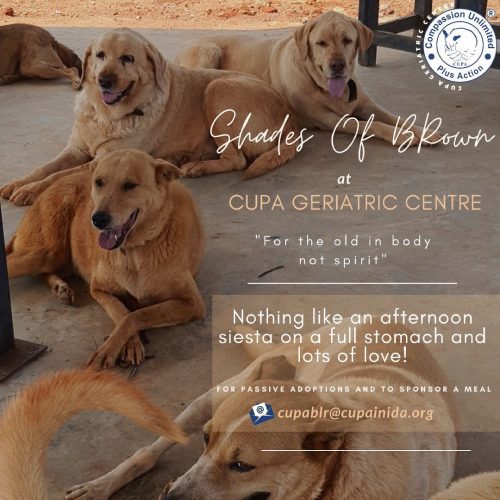 CUPA was started in 1991 by Ms Crystal Rogers. CUPA started from Rogers' bedroom, but today, it has six centres across Bangalore. Each CUPA facility addresses various concerns like animal birth control, trauma & rescue, adoption & foster, geriatric care, and large animal rehabilitation. They also regularly conduct pet cruelty inspections and awareness drives at different schools, colleges, and corporations.
You can learn more about CUPA here.
You can volunteer with CUPA here.
3. Animals Water Bowl Project (AWBP) Trust
AWBP Trust takes care of stray animals by ensuring they always have drinking water available 24×7. They also conduct various education programmes and events to increase awareness. Their key area of focus is connecting animals to human beings who can help and care for them.
You can learn more about AWBP Trust here.
You can volunteer with AWBP India here.
4. RRSA India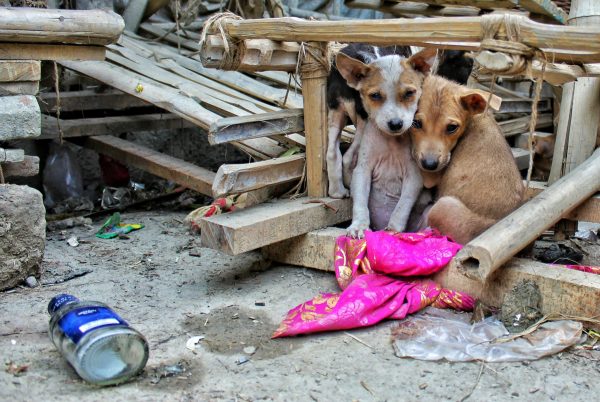 RRSA India is an NGO run by Dr Bhavesh to help stray animals in need. Stray animals tend to be mistreated a lot, and they easily fall sick due to their surroundings. In order to tackle this issue, RRSA India rescues animals in need. The organisation treats all animals including dogs, cows, and birds, and they also run vaccination camps for animals in villages and facilitate dog adoptions among other activities.
You can learn more about RRSA India here.
You can volunteer with RRSA India here.
5. Animal Aid Unlimited(AAU)
Animal Aid Unlimited is an animal welfare organisation based in Udaipur. They rescue mistreated street animals like dogs, cats, cows, and donkeys. They also provide ambulance services for animals in need of emergency care. This service is available from 7 am to midnight, all days of the week. AAU also provides medical care, sanctuary, and training programmes to help animals in need.
You can learn more about AAU here.
You can volunteer with AAU here.
6. People For Animals (PFA)
People for Animals is India's largest animal welfare organisation. They have a network of 26 hospitals, 165 units, 60 mobile units, and 2.5 lakh members across the country. PFA believes that animal welfare isn't just about animals but human welfare as well. They have set up shelters across the country and run ambulance services, sterilisation programmes, treatment camps, and disaster rescue missions for animals. The organisation also conducts education programmes in schools to increase awareness of animal welfare.
You can learn more about People for Animals here.
You can volunteer with People for Animals here.
7. Red Paws Rescue
Red Paws Rescue is a 10-year-old organisation started by then 17-year-old Sadhwi Sondhi. They care for stray and abandoned animals in New Delhi. Red Paws Rescue has its own recovery centre to treat injured and sick animals. The organisation also facilitates adoptions of dogs and rehomes abandoned animals.
You can learn more about Red Paws Rescue here.
You can volunteer with Red Paws Rescue by filling out a form here.
Featured Image Source
Related: Thinking Of Adopting A Dog? Here Are 5 Organisations That Help In Pet Adoption