In a perfect world, animals would be free to roam about, raise their young ones, enjoy their natural habitats, and follow their instincts. However, dogs and cats have a difficult time surviving when they live in our concrete jungles. It is our responsibility to take care of them. People with resources can make a lifetime commitment to an animal by adopting from an animal shelter or rescuing one in need. Instead of buying dogs from breeders, adopting a dog or any other pet from shelters is far more beneficial.
Female dogs are often forced to produce pups by breeders. When these dogs can't reproduce anymore, breeders abandon them without any care. These female dogs have several medical issues which come from the physical impact on their bodies and the mental effect of being separated from their puppies constantly. The cost of buying purebred puppies is far too high. Adopting a dog, however, is an act of pure heart.
There are several shelters now which cater to animals abandoned by their owners or brought in from the streets. Home to dogs, cattle and birds and many more creatures, these shelters are doing their part in serving the distressed. They rescue and rehabilitate the orphaned, abandoned, old, injured, abused and physically disabled alike.
So, if you're thinking of adopting a pet but don't know how to go about it, get in touch with one of these organisations.
1. Friendicoes
Friendicoes SECA was registered as a society in April 1979. After four decades of unparalleled devotion to strays and injured animals in Delhi NCR, today it serves the dual purpose of a shelter and a hospital. Being the first shelter in the city, Friendicoes sees the maximum influx of animals than any other shelter. Apart from abandoned and lost pets, sick strays, the occasional bird and monkey in distress also make their way to Friendicoes.
It also has an Out Patient Department, an in-house clinic for the strays that accommodates about 150-200 animals, two operation theatres, a laboratory and X-ray unit. They have a sanctuary in Gurugram that houses about a thousand animals. There is also a round-the-clock ambulance service for strays as well as an emergency night clinic for pets. It also functions as the pet adoption centre for all Friendicoes animals. The change they seek is acceptance towards desi breeds and responsible ownership of pets, which includes training yourself and your dog to understand each other.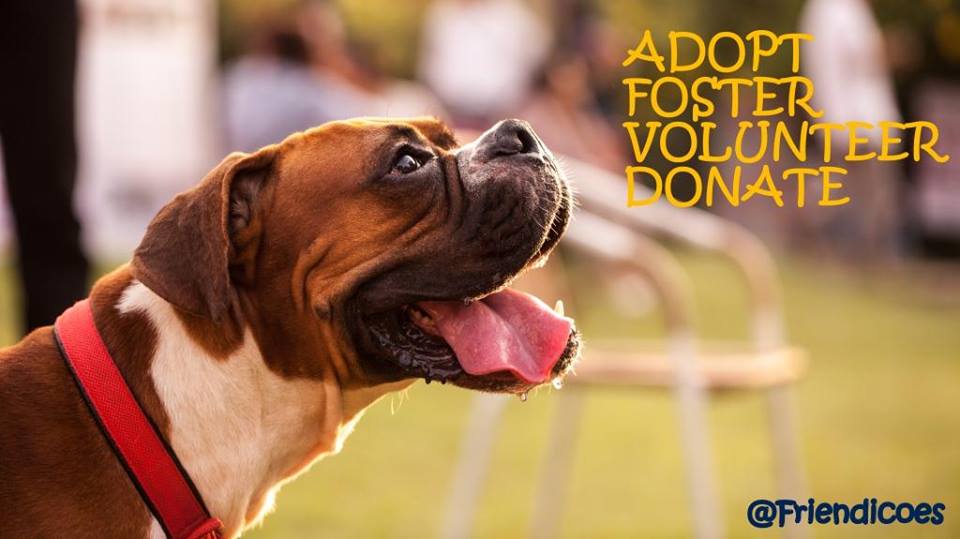 Know more about Friendicoes here.
2. Everything MEOW
Everything MEOW is the brainchild of Delhi-based Ankita Yadav. She started an online space for everything that is cat related in September 2014. She has been working towards cat welfare since January 2013. This online community has successfully helped more than 600 cats till date. In Ankita's words, the motivation behind EM is the need for collective responsibility that is greatly required in the pet community and reducing the stigma that is associated with cats. She also educates people on cat care, and provides guidance to pet parents and to people who wish to translate their love for animals into meaningful action. Many people found their first cats through this Facebook page. Now they've become volunteers and are rescuing and rehabilitating stray cats from the streets.
3. Umeed: The Rehabilitation Centre
Based in Gurugram, Umeed has been operational since April 2015. They have conducted an average of 120+ rescue operations per year and around 40-50 adoptions, both national and international. The organisation constantly update their Facebook page with details of pets for adoption. They also urge people to provide material help for the ones that are already in the shelter. If you're thinking of adopting a cat, you can generally find some options here.
4. Voice of Voiceless
Championing the cause of animals in distress, Ajaydeep and Samita Singh look after abandoned pets and street animals, literally giving a voice to the voiceless. They have been helping the community for over five years as a registered NGO. The enthusiastic couple brings home animals that are injured and cures them with the help of experienced veterinarians. They have successfully carried out hundreds of rescues, filed cruelty cases and FIRs and conducted over 250 adoptions. Their aim is to bring a change in backyard and unethical breeding practices and encourage adoptions of shelter pets.
Find their details here.
5. People For Paws
The mission of this student-run community is that there should be no animal without a shelter and no house without a pet. They have been helping animals in distress for over three years now. All the team members are young animal lovers, in the age group of 18 to 25. They have been concentrating their efforts towards promoting adoptions of desi strays who are often ignored for their purebred counterparts. If you're thinking of adopting a dog in India, People For Paws is one of the most helpful organisations to contact.
Find more information about People For Paws here.
Related: Should Your Dog Sleep In Your Bed? Read About The Pros And Cons Of A Furry Bed Partner