Dreaming of six-pack abs and a solid core? Well, just dreaming about it won't help because you will need to work your ass off to get that mighty midriff. But don't worry, you don't have to join a gym to get the abs of your dreams. Here are some easy abs exercises for beginners that you can do from the comfort of your home. And having a strong core can benefit your whole body, so get that mat and start!
Related: Work Your Muscles: Try These Exercises For Lower Back Pain
1. Russian Twist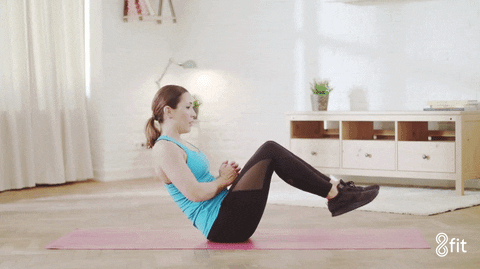 The Russian Twist is one of the most basic ab exercises, perfect to start with. It has multiple variations depending on different levels of intensities. But the basic method is to sit on the floor with your heels resting on the ground in front of you. You need to lean back a little so your torso is at an angle of 45 degrees. Now, twist your upper body left and right and make your hands follow the movement and touch the floor. You can make this more intense by lifting your heels above the ground or using weights.
2. Plank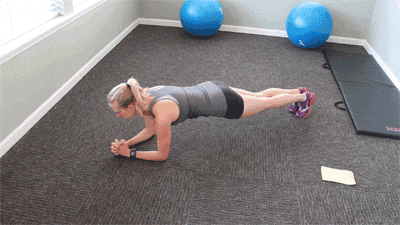 Planks usually have a reputation for being very intense and hard to do. But it is all about maintaining your balance and holding your core. For this exercise, you have to prop yourself up on your forearms and lift your body in a straight line from your shoulders to ankles. Don't curve your back too much or lift your hips too high. Maintain this posture for 20 seconds and try increasing your time gradually.
3. Dead Bug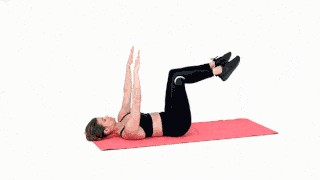 This is one of the best abs exercises for beginners to strengthen the core. To do this, lay flat on your back, raise your legs and bend them at 90 degrees. Now, put your hands up straight and bring your leg down without touching the floor. When you bring a leg down, stretch and bring the opposite arm down and keep repeating on both sides.
4. Hip Dips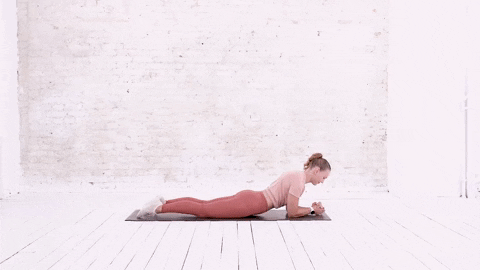 Hip Dips is another version of a plank that engages your core better. For this, get in the same position as a plank and then twist your body to both sides one by one. Maintain your balance and go slow. You can start by doing 5 reps at one go. A set of left and right dips will count as one rep.
5. Flutter Kicks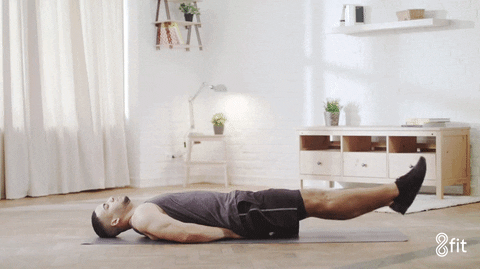 If you are dreaming of achieving that ripped midriff, flutter kicks are one of the best ab workouts to try at home. Also known as scissor kicks, they focus on your core and engage the muscles for that burn. To do this, lay down on your back and put both your hands beneath your hips facing downwards. Now, raise your legs and move them up and down in a straight kicking motion. Start at about 20 seconds and increase your time to 60 seconds gradually.
6. Leg Toe Touch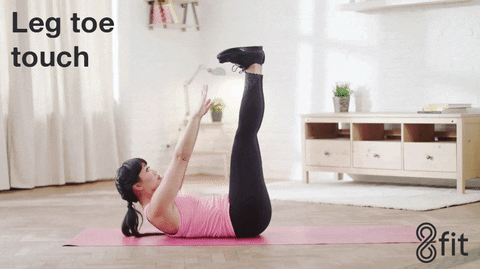 Leg toe touch is a great exercise for burning that belly fat and working towards getting abs. All you have to do is lay down on your back and raise your legs and hands straight towards the ceiling. Now, engage your core, lift your upper body, and touch your toes with your hands. Go slow and gradually increase your time and speed.
7. Mountain Climbers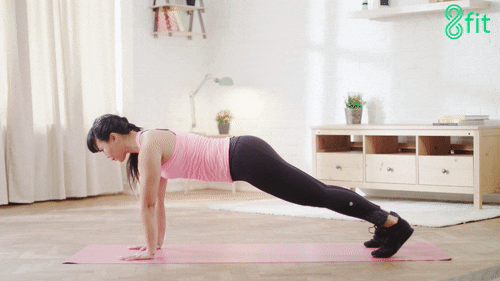 Prop yourself up on your hands and lift your body in a plank position. Then, bring one leg forward between both hands. Now, take it back and bring the other one in and repeat this at a steady speed. It should ideally feel like you are marching instead of running. Mountain climbers engage the core and the belly and are one of the best ab workouts for beginners.
8. Hip Lift Crunch
If you are in the mood to stretch and sweat a little extra, hip lift crunches are the way to go. Lay down on your back and put your hands on the side or under your hips facing downwards. Then, raise your legs above the ground, stretch, and jerk them upwards moving in towards your torso.
Featured Image Source
Related: Songs That Are Perfect For A High-Intensity Bollywood Workout At Home