On this International Women's Day, stop celebrating for a moment and think about what women face the rest of the year. Women around the world still struggle for basic human rights, to be recognised as equals. Even in 2020, women are still told how to dress, where to go, when to be back home, who to marry – the list is endless.
As you celebrate Women's Day, step back and think of the last thing you said to a woman. Did you tell her to be safe on her way home and reach at a "decent hour"? Did you tell her that kids are a mother's responsibility more than the father's? Or did you ask a stupid question like why feminists are so angry all the time?
We're well into the 21st century, but women around the world still need these basic freedoms. If you think women have it great now, read on for a reality check.
1. Freedom to wear anything we want
Battling the stereotype: Achche ghar ki ladkiya aise kapde nahi pehenti
Women are forced to overthink their wardrobe choices all the time. First, there are the perverts on the streets who think it's their right to harass women. Then, there is the moral police, who decide what a 'good girl' should look like. Imagine being told that your outfit was the reason that something bad happened to you today, that your choice of tight jeans was reason enough to be assaulted.
Image Source
2. Freedom to go out at night
Battling the stereotype: Akeli ladki khuli tijori ki tarah hoti hai
There is an unwritten code for women in India – if it's dark, thou shall not venture out of the home. Every Indian girl has an ingrained mental calculator that knows the exact time when it's 'too late' to be alone. Of course, the people who want to cage women after 7pm don't realise that crimes against women don't have a time barrier. They can happen at 10am or 10pm, and the woman is never to be blamed for it. No matter what time it is, women walk with pepper sprays, keys ready to be used as weapons, and emergency numbers dialled on their phones, just in case.
Image Source
3. Freedom from sexual harassment
Battling the stereotype: She was asking for it
Women never ask for it. We could be drunk, alone, naked or fully clothed, but we never ask for sexual violence. No space is safe for women. We could be targeted in public transport, in our cars, at home, at the workplace, on the streets, in markets, in malls, anywhere in the world. Imagine living with that constant fear for a day, and maybe you will realise what women go through every single day.
Image Source
Related: 10 Powerful Quotes By Women Who Are Becoming The Faces Of The #MeToo Movement In India
4. Freedom from forced marriage
Battling the stereotype: Beta, shaadi ke laddoo kab khila rahi ho?
Irritating relatives hate our singlehood as much as Meryl Streep loathes Donald Trump. Agreed, Indian weddings are dreamy, but every girl doesn't dream of getting married. And no girl needs the pressure of relatives, neighbours, family and friends of family constantly asking when she's going to get married. And then there are the 'looking for a homely, fair girl who enjoys cooking' matrimonial ads that are just downright pathetic! Stop forcing women to get married as if that's the only thing that will make her life successful.
Image Source
Related: Gender Equality And Karwa Chauth: Can They Truly Co-Exist?
5. Freedom from sexism at the workplace
Battling the stereotype: She got the job because of her looks
Whether it is Hollywood's current heartthrob, Priyanka Chopra, or the former boss of PepsiCo, Indira Nooyi, looks have nothing to do with their success. All women who succeed have two things in common – a strong will to battle the odds and hard work to show for it. We don't want anyone telling us "girls can't be engineers" or "the job is too demanding for a woman to handle" only to make it all about a woman's physical appearance when she does succeed.
Related: The Women Of India Who Inspired And Empowered Us In 2019
6. Freedom from the burden of "honour"
Battling the stereotype: Ladki ghar ki izzat hoti hai
Why are only women forced to carry the burden of "honour"? We need freedom from people who want to hide us for that so-called honour's sake and take away women's basic rights because they need to be "protected". As famous women's rights activist Kamla Bhasin, says, "Why have you put the family's honour in my vagina?"
Image Source
7. Freedom from inequality in education
Battling the stereotype: Ladki ko padha kar kya karna hai, iski toh shaadi ho jaayegi
Even in today's world, far too many girls are denied the basic right to education. In thousands of families across India, especially in economically weaker sections, it's often boys who are chosen to go to school and the girls are made to stay home. While inequality in education might be higher in certain economic sections, please don't fall under the misconception that it doesn't happen in your posh urban neighbourhood. Boys are still given preference over girls in the family for higher education or vocational studies. They are also given more chances than their female counterparts if they're not great at school. Girls, on the other hand, can fail one class and face the immediate prospect of marriage.
Image Source
8. Freedom from the pressure of reproducing
Battling the stereotype: Shaadi ko ek saal ho gaya hai, pote ka muh kab dikha rahi hai
Getting your son married does not mean you own a grandchild-producing machine now. Do women have nothing else to do than give birth to children? A woman should be the master of her own life, and if she doesn't want to have a baby, it's her choice. If she wants to prioritise her career over a child, it's her choice. If your weird craving for a grandchild evokes zero emotion in her, it's her choice. The societal pressure to have a baby right after marriage is honestly super lame and needs to be a thing of the past.
Image Source
Related: Pregnant And Unmarried In India: Why We Need To Stop Making A Big Deal Of It
9. Freedom from the gender pay gap
Battling the stereotype: Men earn more than women because they work harder than women
It's a known fact across the world that men get paid more than their female colleagues for the same jobs. Women are discriminated against because "she's married and will go on maternity leave sooner or later", "she can't work extra hours because she has a family to take care of", or "she can't be in the office late because it's not safe outside." Women are first burdened with being primary caregivers who do most of the housework, general lack of safety and discriminatory policies at work. And then they're punished for the impositions forced on them. Women with the same qualifications and capabilities are paid less than men because of this culture. How would you feel if you had to work 16 hours a day, handle your house and family, and still get paid less than your colleague who does the same work with the same experience and qualifications?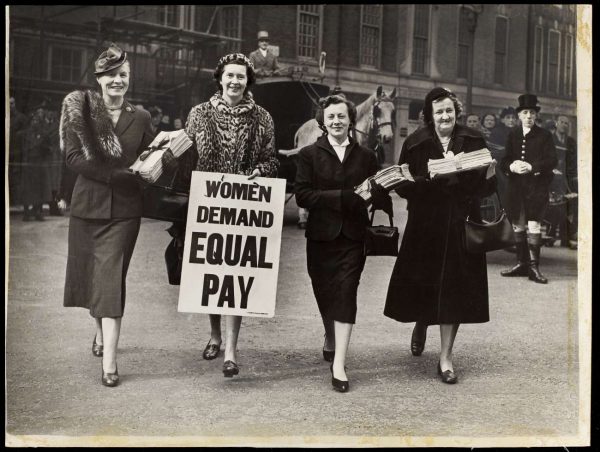 Image Source
Related: Going Back To Work After Maternity Leave: 4 Moms Tell Us How They Did It Successfully
10. Freedom from body shaming
Battling the stereotype: Gharwale kuchh khilaate nahi hai kya jo itni patli ho?
You're either too thin or too fat, too tall or too short, too fair or too dark. No woman in her natural state is considered "perfect" by society. Well, who cares? The world needs to stop judging women for their bodies and accept the fact that women don't have to look a certain way to be perfect. Decades of shaming women for their bodies has led to a damaging diet culture and workout trends which harm more than heal.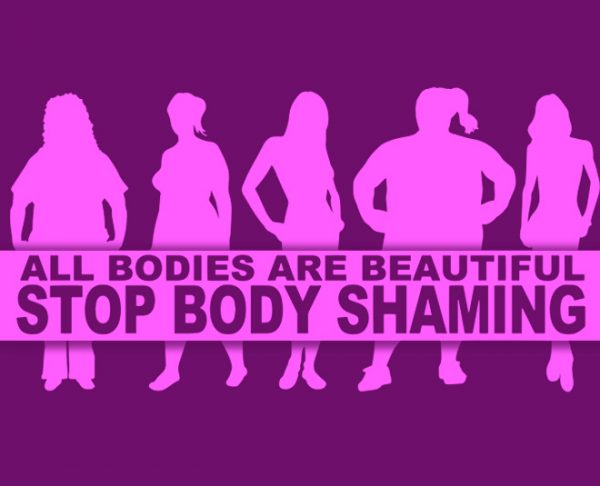 Image Source
Women have never had it easy, especially in India. Remember that when you celebrate Women's Day this year, remember that when you think of how "unfair" it is that women get so much attention on one day, remember that the next time you call a woman a "slut" for wearing something short or getting promoted at work. Remember it the next time you expect your mother to cook for you, no matter what time it is, and your father to relax and do nothing after work. Think of these inequalities every day and not just on Women's Day.