#MeToo. #MeTooIndia. These are hashtags you must have seen everywhere on social media in the past few days. The #MeToo movement, and the anger against sexual harassment, has finally hit India and shaken us to the core. The media, film and political circles have been hit hard. Some of those who have been accused are people we have all idolized. Some of those making accusations of heinous abuse are people we have admired for their strength. Political debates on primetime news are being turned from the 2019 elections to allegedly predatory ministers. Op-eds are now being written by women who want their voices heard, not the men who sat on chairs of power and prowled on "easy" targets. The country is in a turmoil that has been overdue for decades.
Scrolling through any social media platform has been difficult for every Indian woman in the past few days. Every day, more and more women are talking about their experiences with sexual assault, harassment at the workplace, and gender-based discrimination. Every day, more and more Indian women are breaking their silence and joining the fight against oppression. It hasn't been easy, but there are some women who have taken it upon themselves to help others. These women are reaching out to survivors of sexual harassment and abuse, and are helping them find the legal and medical resources to deal with their trauma.
Apart from working tirelessly towards justice, these women have helped us in a way that they may not be aware of. Through every battle in history, a general's war cry is always remembered. Today, we celebrate the words written and spoken by these women which have inspired many more to come out with their experiences and hold men accountable for their behaviour.
Here are some of the most inspiring quotes that we have come across in the #MeToo wave in India.
Read the full blog post by Sandhya Menon here.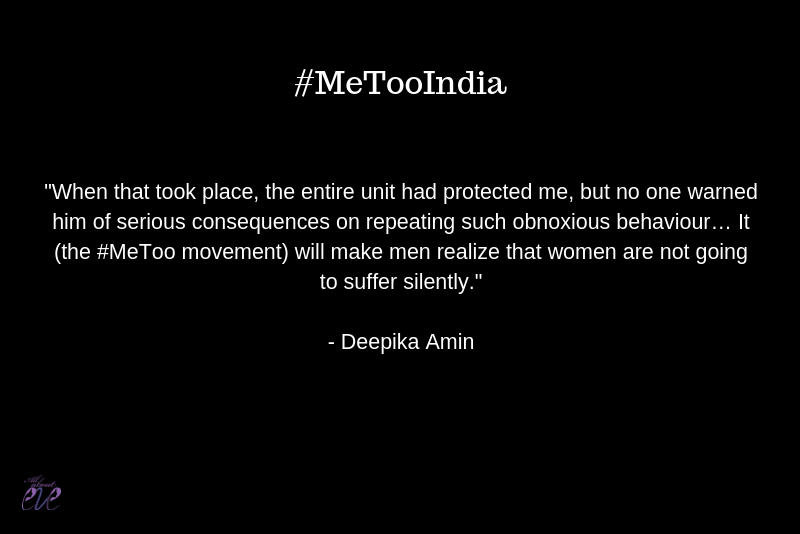 Read Deepika Amin's full interview, alleging sexual harassment by actor Alok Nath, here.
Read the full post by Sandhya Mridul here.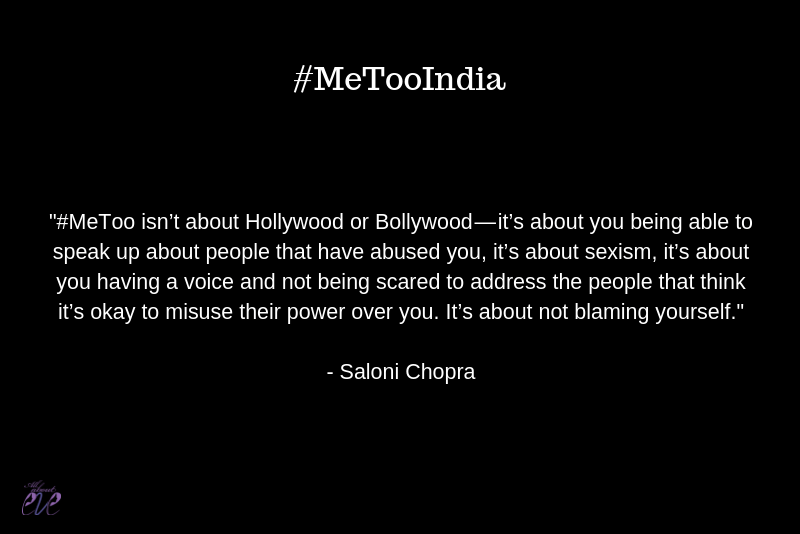 Read the full post by Saloni Chopra, accusing Sajid Khan, Vikas Bahl, and Zain Durrani, here.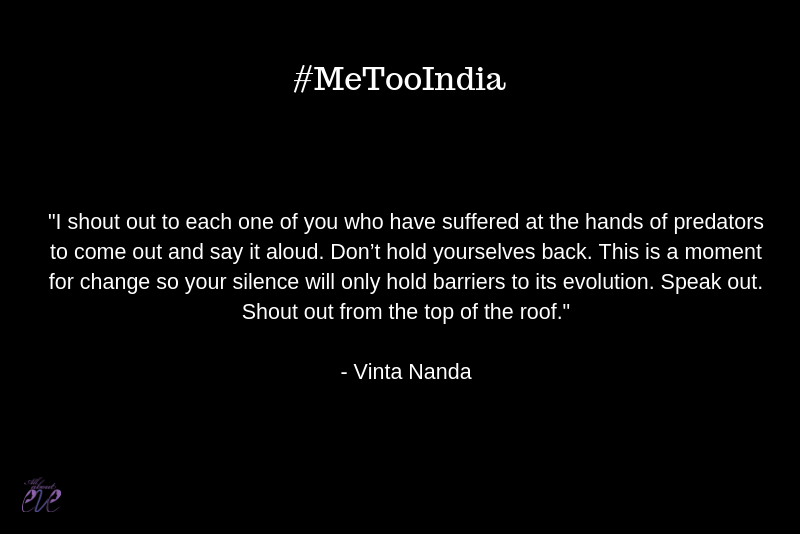 Read Vinta Nanda's full post, accusing Alok Nath of rape, here.
Read the full article written by Rituparna Chatterjee here.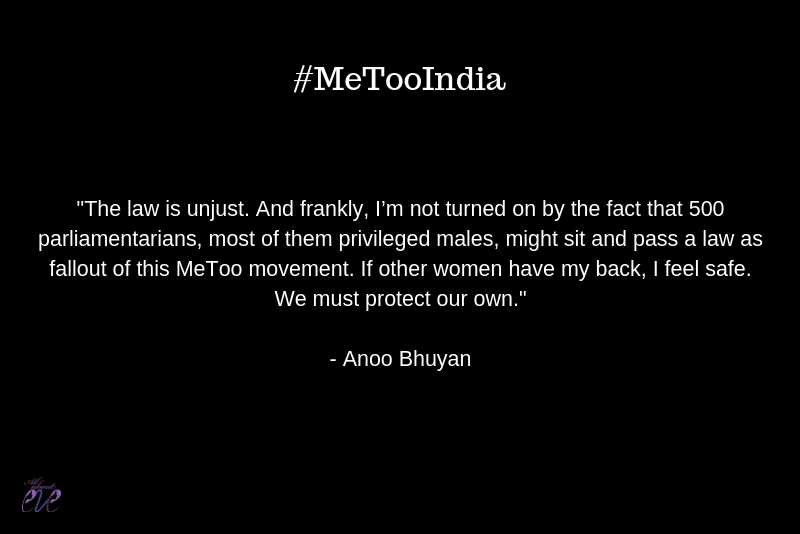 Read the full article here.
Read Mahima Kukreja's tweet here.
Read Priya Ramani's full article here.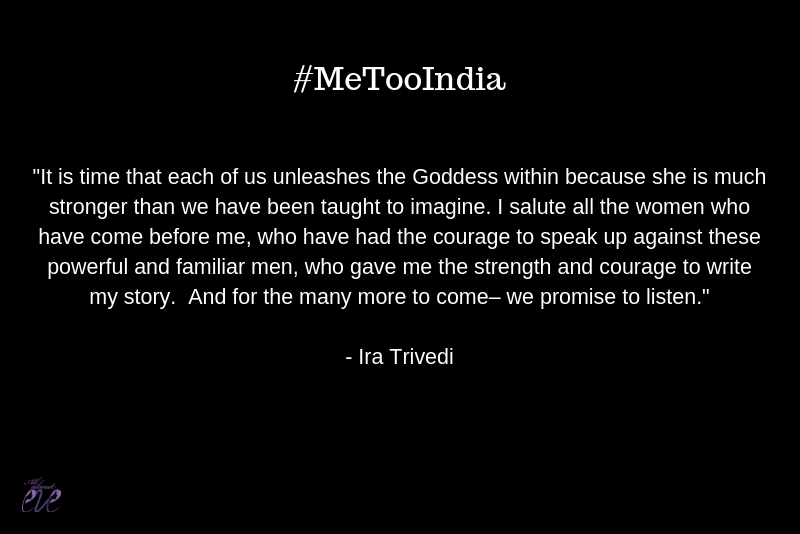 Read Ira Trivedi's article, accusing Chetan Bhagat and Suhel Seth of misconduct, here.
If you're struggling with your own experience of sexual assault or harassment, please talk to a friend and find legal, medical, and other help here.