Happy Mother's Day weekend, my nalaayak bachchas. Still thinking of what to get for your mom that won't invite a chappal parade? Well, as usual, your very own superhero is here to rescue you once again. This year, your dear Aunty Eve is focusing on education. So, I am going to educate all of you on what your moms really want for Mother's Day. No, it's not the same old family lunch at Haldiram's or a day walking aimlessly around the local mall.
I know what you're thinking, but don't do it. Spare her from your very much lame attempt at being cute with some ugly handmade gift or card. You already tortured your mother enough when you were coming into the world, she doesn't need to be reminded of your dardnaak lack of talent.
Here is what your mom really, actually wants for Mother's Day.
Beds made in the morning without screaming
Beta ji, you've mastered the art of going to sleep and waking up. But now, it's time for you to learn how to look behind you when you wake up. Look at that horrifying, crumpled bed. The bed that is left a pigsty in the morning and is miraculously turned into a warm and comforting embrace soon after. Who do you think does that? Itne ameer toh aap hue nahi that you can employ your own bedmakers. It's obviously your dear mummy who probably has a permanent sore throat after years of screaming at you to make your damn bed. This year, why not try folding that sheet yourself? Lagey haath, put your clothes into the cupboard too.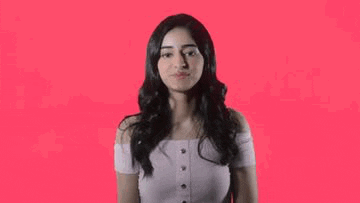 Breakfasts eaten before leaving the house
So that she doesn't have to worry all day whether her bachchas have eaten or not and whether they're going to come home with a "pata nahi kaise hua" headache or a "ulti aa rahi hai" stomach ache. When she's made your breakfast and kept it ready, pause your morning hurricane for five minutes and just eat it, bachche.
A schedule of days off…for her
No, no. This schedule is not meant to give your mummy one Sunday a month, her birthday, and Mother's Day off from housework. Imagine if your boss gave you chhutti like this. Or if your school or college worked on this kind of schedule. Kaise karte aap, bachche ji? A schedule of days off for mummy means deciding on one day a week for each adult member of the house to take over chores. So, sit down with your papa, adult siblings, and your mummy, and make this calendar. Also, stick to it. Don't make it your mummy's job to remind everyone about the schedule you made.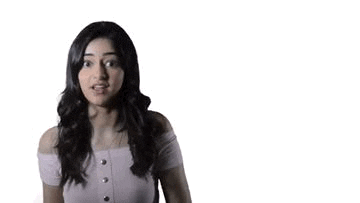 To be looked after BEFORE she falls sick
You know, like she does for you. She makes sure you're eating healthy food, staying hydrated, sleeping on time, wearing clean clothes, and living in a clean house. So, you should do the same for her. Imagine how satisfying it will be to pop into her room at 11 pm to tell her to go to sleep. Or to tell her to stop eating "nonsense things from outside" when there is food at home. This can work beautifully for you, bachche, if you just don't tell your mummy about your true intentions behind this sudden change.
She wants her kids to realise they're not as smart as her
Your mummy really wants you to stop being an annoying little know-it-all just because you're faster at Google search. Life experience bhi koi cheez hoti hai, beta ji. She knows more than you, but just because she doesn't always say it, that doesn't mean that you start making an ass of yourself.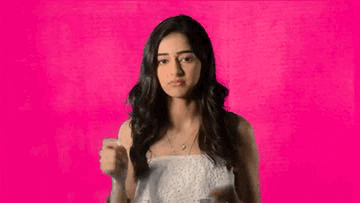 To stop planning dinner for the whole family every day
Your mother might look like she has it all under control, but she also has limited ideas, you know. And if you have the time to crib about the "same old dal chawal" for dinner, you have the time to think of dinner ideas on your own too. And maybe even actually cook. Imagine!
To be able to spend as much time as possible with her own mother
On a serious note, bachche, if your mom wants to spend more and more time with her parents, don't be a needy little chuha and whine about it. Your mom has probably realised that she has limited time left with her mom, your nani. So, if this Mother's Day is not about you, it's okay. You have not been abandoned in a loveless world. There's no need to open a drama class in your room.
Happy mommy day to all of you, babies. Behave like the good bachchas I taught you to be.
Related: Aunty Eve's Mother's Day Tips: How To Be A Good Bachcha This Weekend
GIFs Source