Feeling overworked or overwhelmed? A relaxing yoga vacation is just what you need to recharge your batteries. Head to these top yoga retreats in India that will not only rejuvenate you physically but also help you get closer to your inner self.
1. ANANDA IN THE HIMALAYAS
WHERE: UTTARANCHAL
Nestled in the majestic Himalayas, Ananda is not only famous for its luxurious spa retreats but also its yoga centre where 'shuddhi kriya' and ancient yoga techniques are taught to purify the body and mind.
2. SIVANANDA YOGA VEDANTA ASHRAM
WHERE: KERALA
The cool breeze of Kerala's western ghats is the perfect setting for this yoga ashram that focuses on silent meditation and breathing exercises. You'll also have to participate in 'karma yoga' here. This involved doing 'seva' or helping with tasks around the facility.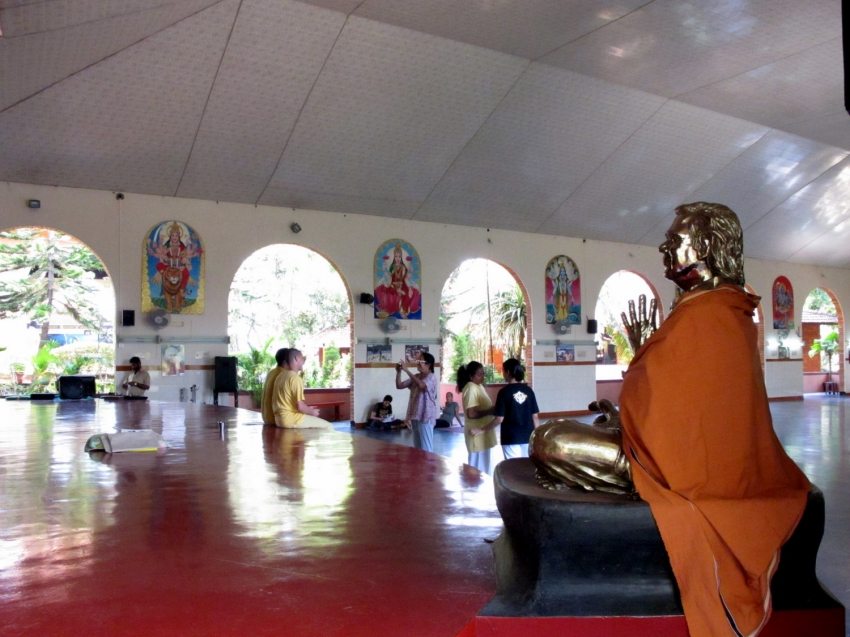 3. BHAKTI KUTIR
WHERE: PALOLEM, GOA
Connect with nature at Bhakti Kutir's 2-acre coconut grove. Visitors stay in huts made of straw and bamboo and are offered only locally grown organic vegetarian food. Meditation and yoga sessions take place in open air amid the calming sound of beach waves. The cool sea breeze and the chirping of birds make it an even more holistic experience.
4. ISHA YOGA CENTRE
WHERE: COIMBATORE, TAMIL NADU
Located on the foothills of the Velliangiri Mountains, this retreat attracts yogis from all over the world. The centre is famous for its 'Dhyanalinga', where yoga for inner peace and well being is taught. You can also take the one-year stay-in programme called the 'Inner Engineering Retreat' for spiritual growth.
5. GANGA KINARE
WHERE: RISHIKESH, UTTARAKHAND
Rishikesh is full of fantastic yoga retreats but one that stands out is Ganga Kinare. As the name suggests, it is located on the banks of the Ganga River and overlooks the Rajaji National Park. Apart from offering yoga classes, the resort takes tourists on hiking trails, river rafting, biking, jungle safari and bird watching.
6. TUSHITA MEDITATION CENTRE
WHERE: DHARAMSHALA
The centre offers a 10-day silent retreat course and holds open-to-all meditations in the morning. You can take courses on Buddhist teachings and history too.
7. KRISHNAMACHAR YOGA SHALA
WHERE: MYSORE, KARNATAKA
BNS Iyengar, the master yogi and founder of the Krishnamachar Yoga Shala is a living legend and has been teaching here for over 30 years. He is the most senior practitioner of 'Ashtanga Vinyasa Yoga', more commonly known in English as the 'aerobic yoga'. This form combines all holistic aspects of healing — pranayam, chanting, yoga, meditation, ayurveda, asana, mudra and philosophy.
8. KAIVALYAM RETREAT
WHERE: MUNNAR, KERALA
Head to God's own country to reconnect with your inner self. Kaivalyam is built on a tea estate in Munnar and is surrounded by a thick forest cover. Recharge your batteries here with early morning yoga practice followed by walks in the spice plantations and an evening campfire.
9. SHREYAS RETREAT
WHERE: BANGALORE
This luxury yoga ashram spans over 25-acres of lush green space. The day starts at 6:30 a.m. here with a one-hour vigorous yoga session. This is followed by meditation and philosophy classes. In the afternoon, guests can indulge yourself in anti-ageing and weight loss spas or ayurvedic treatments for relaxation.
10. OSHO MEDITATION RESORT
WHERE: PUNE
The Osho Meditation Resort offers more than just a meditative experience. A wide array of rejuvenating mind and body healing therapies conducted here. The best time to visit this resort is in the winters.