Hello ji. Are you in isolation too? Well, I am just going from quarantine to quarantine, beta ji, because the rest of you keep going to new, new places and making new, new variants of this virus. Since it was on my task list also for this year, I have come up with a new variant. It's called Quarona and the symptoms are constant rona in quarantine. So, to cheer me up, and get rid of Quarona, I have come up with an epic plan. I'm planning isolation parties for myself and for other people. I'm a caring, selfless person, you see. And since you can't really afford my selfless party planning services (it's okay, beta, just work harder this year), I'm doing this for you for FREE. Here's how you can enjoy isolation and have your own party for one.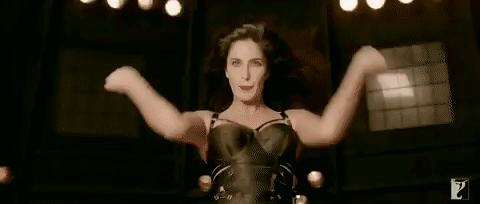 Dim the lights
It'll make your room look like a club where no one can see anything and it'll also help with that 3-day long headache.
Drink kadha in a wine glass
Give new meaning to the term "dawa daaru". It'll look like red wine, feel like red wine, and taste nothing like red wine. But 2/3 is good enough.
Give controversial opinions online
Enjoy the multiple meltdowns you would have triggered. Of course, only do this if you can handle the barrage of insults that will come your way. If you can't handle it, pretend the kadha is actually red wine and down it!
Pop Dolo like a party drug
No no, Aunty Eve knows nothing about drugs shugs (hehe). But there are these party pills that people pop in clubs, no? They look just like Dolo to me. You've done the partying, now do the popping. Pehle #YOLO, phir #DOLO, bachche.
Sing along with Adele
This is a great test for your throat and lungs. If you can match her tempo and range, you're good. You've beaten Covid like the panauti that it is. Practise every day till you don't get it right. At the highest volume, okay? Maybe you should advise your doctor to advise you to come out of isolation then.
Watch dance videos
Because you shouldn't dance! What did you think? Covid is a joke or what? Don't be so cocky that you got Omicron and feel "totally fine". Delta waalon se poochho what they went through. Some of them are still wondering why chaat doesn't taste the same. Go lie down and watch the latest thumka-inducing song, Oo Antava Mava. Aunty Eve can feel this song in her hips!
Practise the latest trend in how to ruin someone's wedding
If you can somehow pull this off at someone's pheras, you will be the ultimate legend of all time. G.O.A.T, bachche! And not the kind I like in my biryani. Aunty Eve will come to your house PERSONALLY to do darshan.
advanced sindoor applying way in 2022 😭 pic.twitter.com/irKTLbB8yi

— rish. (@lostboyinthesky) January 27, 2022
Umm, I think my first Omicron symptom is coming up. I have to make a reel about it. Okay bye, bachche. And don't be a moron if you don't want omicron.
All GIFs Source