Remember, when just about three months ago, we were all like, "Yaar, 2020 sucks so bad! I hope 2021 is better and brings in some much-needed good vibes!" and… oh wait…three months? Damn! It's been a year already?! 2021 honestly bombed so hard that we…I mean "I"… have been contemplating whether or not I should even bother with 2022 resolutions. Because kya hi fayeda hoga if next year turns out to be just like this one, or even worse? So, instead of 2022 resolutions, I am thinking of realistic wishes for 2022 that I hope come true even in the teensiest way possible because that's all the hope I have left. Here's my 'Babaji 2022 ko better bana dena, please' wishlist!
1. A better understanding of 'common sense' in people
As the saying goes, common sense is not that common after all. Even during the worst Covid wave, we all knew people who were heading to hill stations for garmiyon ki chhuttiyan because 'Kal ho naa ho!' I mean, kal ho jaayega yaar agar aaj thodi akal dikhaa do toh! Why is our generation increasingly moving towards the 'aa bael mujhe maar' ideology?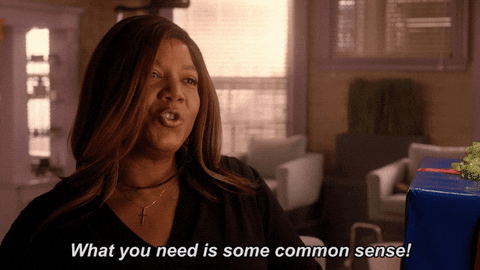 2. An end to the whole 'New Year, New Me' crap
Every year brings with it its own set of troubles. Why then do we need to be bothered about adding the additional pressure of rebuilding your personality? Instead, why not just focus on being a decent person and not using the pandemic as an excuse for our deteriorating behaviour? 'This pandemic is making me bitchy AF' is bullshit, darling! We're all living this hell, so NO, you're not entitled to special treatment.
Related: Nine Months Down, Three To Go: Can 2020 Be Officially Declared The Worst Year?
3. Better content to binge-watch
One thing that made this year bearable was the sheer quantity of content released online. But if I'm being honest, not all of it was worth our time. Most of the content made us cringe and just question the quality of our entertainment industry that we loved at one point. So, dear filmmakers, please use your heads and don't give us glamorously packaged stereotypes and bakwaas on a platter because woh toh gharwaale waise bhi roz dete hain!
Related: 15 Of The Worst Bollywood Films That You Should Avoid To Maintain Your Sanity
4. Personal wishes for 2022 and not 'pariwaar ki umeedein'
Every year, especially for women, begins with pariwaar ki umeedein like, 'Haye, iss saal teri shaadi ho jaaye bas!' or 'Hey bhagwaan, humein good news mil jaae iss saal!' But we almost always forget about personal growth and wishes for our own happiness. So, let's have our wishes for 2022 revolve around personal happiness like getting rid of that toxic boyfriend or divorcing the good-for-nothing husband or even dropping everything and moving to a new country to start afresh if that's what it takes! You're gold, woman! Value yourself and do the shit that you deserve.
Related: 6 Things We Learned In 2020 That Should Also Be A Part Of 2021
5. COVID, tu jaa yaar bas!
I know I started this piece talking about 'realistic' wishes for 2022, but kya karein, dil toh umeedein laga hi leta hai! So, the biggest wish for this year is for this nasty virus to get its butt kicked, stop following us around with new accounts after being blocked every time, and just get the hell out of our lives because no matter what paap we did in our previous lives, the world has suffered enough in these last 22 months! We don't need new COVID variants that sound like inverter batteries, we need PEACE!
That's it! These were the five realistic wishes I have for 2022. What are yours? Tell us in the comments below!
All GIFs via Giphy