Believe it or not, the 20s are a magical time in a person's life. Generally speaking, of course. You've recently tasted the freedoms of adulthood and left the insecurities of the teenage years far, far behind. It's the age of many exciting firsts—jobs, romances, homes, friendships. And so much more. It's also the age when one feels most invincible and most vulnerable, often in the same week. You might be earning barely enough to cover rent, but you can still afford to eat Maggi for dinner three times a week and not get constipated. You may not be able to buy Zara or Mango, but you can still turn heads in your Sarojini Nagar discount haul. It's magical, as I said!
However, it's easy to get carried away by this magic and lose sight of the future. And yes, I may sound like a broken record (do you even know what this reference means?), but you do need to plan for your own future. So, watch out, because making these mistakes in your 20s is a sure-shot path to a tumultuous, painful life full of regrets in your 30s and 40s.
Pretending coffee for breakfast and momos for dinner won't kill you
Because it will. At some point. You need to eat a nutritious breakfast and a light dinner to stay on top of your game. It may not affect you now, but when (not if) your metabolism slows down in your early 30s, you are going to regret not paying more attention to your meals.
Expecting that your good genes will always come to your rescue
Everyone needs some form of physical activity during the week to stay healthy. Whether it's a sport, the gym, running around with your pets or kids, or a super active job, you need to stay active. Right now your genes may be good enough for you to climb stairs twice a week and be done with your exercise quota. But this won't always be the case. At some point, you're going to have to help your genes out.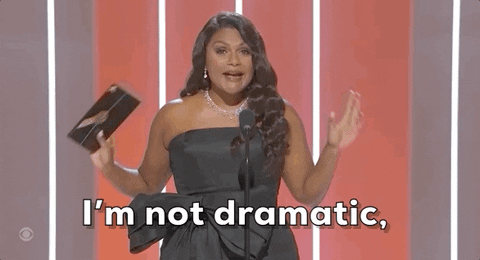 Not making time for your skin and hair
Again, good genes may be helping you here. For now. You do, however, need to start a skincare and haircare regime by the time you're 24-25. Invest the time and effort now to look great in your 30s and 40s without putting in too much effort then.
Obsessing over your size
For the longest time, I was obsessed with the size of my body. On some days, I still am. But now I know better and can pull myself out of that black hole. You are the way you are, there are so many other things in the world to think about other than the size of your body. Don't work out or change your food habits because of your size. Change them to feel better and be healthier. Remember, clothes are supposed to fit you, not the other way around. And it's not on you if brands don't know the difference between M and XL.
Avoiding life skills like cooking because who has the time?
The thought of making gol rotis and aloo gobi probably repels you. And why would you ever eat yellow dal by choice, right? Wrong! Forget the shape of the rotis, you just need to know how to make a roti to fill your stomach. Or rice, whatever you prefer. At some point, either now or after you stop living with your parents, you will have to learn how to feed yourself. Cooks can be expensive, but you can learn how to cook a decent meal for free. And sometimes, when you've had a really bad day, all you need is the comfort of a home-cooked meal.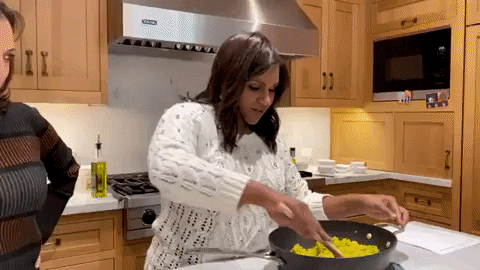 Staying in a bad job for too long
Gaps in your resume and short stints at multiple workplaces don't bother recruiters as much as they used to. And even if they do, it's better to explain these to a recruiter rather than suffer year after year in a bad job. Whether it's the nature of your job or your career as a whole, the 20s are a great time to switch things up. You're not so senior at this point that jobs will be hard to find. And you're not so far along in your career that change of industries will mean a huge pay cut. These things become a reality when you hit your 30s and you're already 10 years into your career.
YOLO-ing your way through financial planning
Payday, sale day! It's so tempting to hit all the sales and buy all the shots in the club as soon as your salary is credited into your account. But if you're not going to get into the habit of saving in your 20s, you won't achieve financial independence even till your 50s, and you'll continue working for money rather than happiness. And if you manage to start investing wisely in your 20s, you're basically making sure you can travel the world in your 30s and retire in your late 40s.
Related: Side Hustles For Women: 11 Part-Time Gigs To Earn An Extra Income
Not having fun to save every penny you earn
Sounds like a contradiction, I know. Saving and investing money should not be the sole purpose of your salary in your 20s. You need to strike a balance between investing in your future and investing in your present. Go out, have fun, but learn how to cook instead of ordering in every night. Travel as much as you can, but don't start with travelling abroad immediately. Don't waste your 20s in planning only. When you're 30 and life gets busier, you'll regret not spending some money on your own joy.
Spending a single minute on log kya kahenge
It's truly not worth it. Do not, for a single minute, make decisions about your life based on other people's opinions of you. Do what you think is right for you. Get married at 25 or 35 or 45, get a tattoo or don't, colour your hair or go bald, you do you. Always.
Not fighting for the life you want to live
For a woman in India, it's not easy to forego "log kya kahenge" completely. But what will you do if you don't fight? In your 20s, you make certain decisions about your life that basically govern your 30s and 40s. Like who you decide to marry, where you live, and with whom you live. For an Indian woman, these things are often decided before she even has a chance to think. So, if you're not living the way you want to live, the 20s are the time to fight. Fight till you get what you want because you shouldn't have to waste your 30s and 40s picking up the pieces of bad decisions made for you.
Not staying single for more than a couple of months at a time
One of the most common mistakes people make in their 20s is jumping from one relationship to the next. Stay single! At least for a few months between relationships. This is not to say don't go out on dates. Go! Have fun in casual situations. Just don't keep committing yourself to relationships because you're scared of being alone.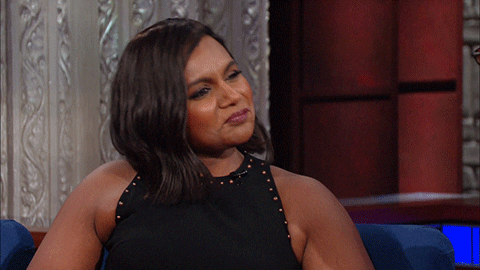 Related: 9 Signs You Are In A Rebound Relationship And It's Time To Call It Off
Giving up on learning after college
Never stop upskilling! Whether it's for your career or your personal development, you need to keep learning new things. Learn a language, do online courses in your field, or learn a whole new skill altogether. You never know what may help when you're looking for alternate sources of income.
You don't have to do it all in your 20s
Life does not end at 30. In fact, when you're done with your 20s, you'll have more money, know a lot more about yourself and the people around you, and be better at what you do. So, don't fall for all those "places to visit before you're 30" and "things to buy before you're 30" ideas. There is no need to feel bad for not being on a 30 under 30 list either. Several legends around the world started doing their best work in their 30s, 40s, and beyond.
Taking advice from people older than you just because of their age
Age has nothing to do with wisdom and maturity. Listen to our experiences and advice if they make sense to you. Don't follow in our footsteps just because we're older than you. Trust me, the people older than you, including the author of this article, are still figuring their lives out.
Featured Image Source
GIFs Source