If there's one thing that can bring an instant smile to someone's face after a long day, it's a steaming hot cup of tea. No matter what time of the day it is, the good old chai judges no one. You could have a cup first thing in the morning, or even make it the final thing to touch your lips before you go to bed. Chai is your forever waala buddy! But now, there are so many variants of teas available in the market that it almost makes the regular one look bad. However, adding a few ingredients while brewing your tea at home can give you your own special masala tea flavour! Here are some of the most easily available spices that you can add to your chai that not only give it a refreshing taste but also offer some health benefits.
1. Cardamom
Image Source
Cardamom, also known as the simple elaichi, is one of the most popular flavours of tea. It is not only rich in antioxidant properties but is also really good for fighting off infections and inflammation.
How to use: The best way to add cardamom to tea would be to add it as a whole while boiling the water for your tea. However, you can even store it in powdered form for daily use.
2. Clove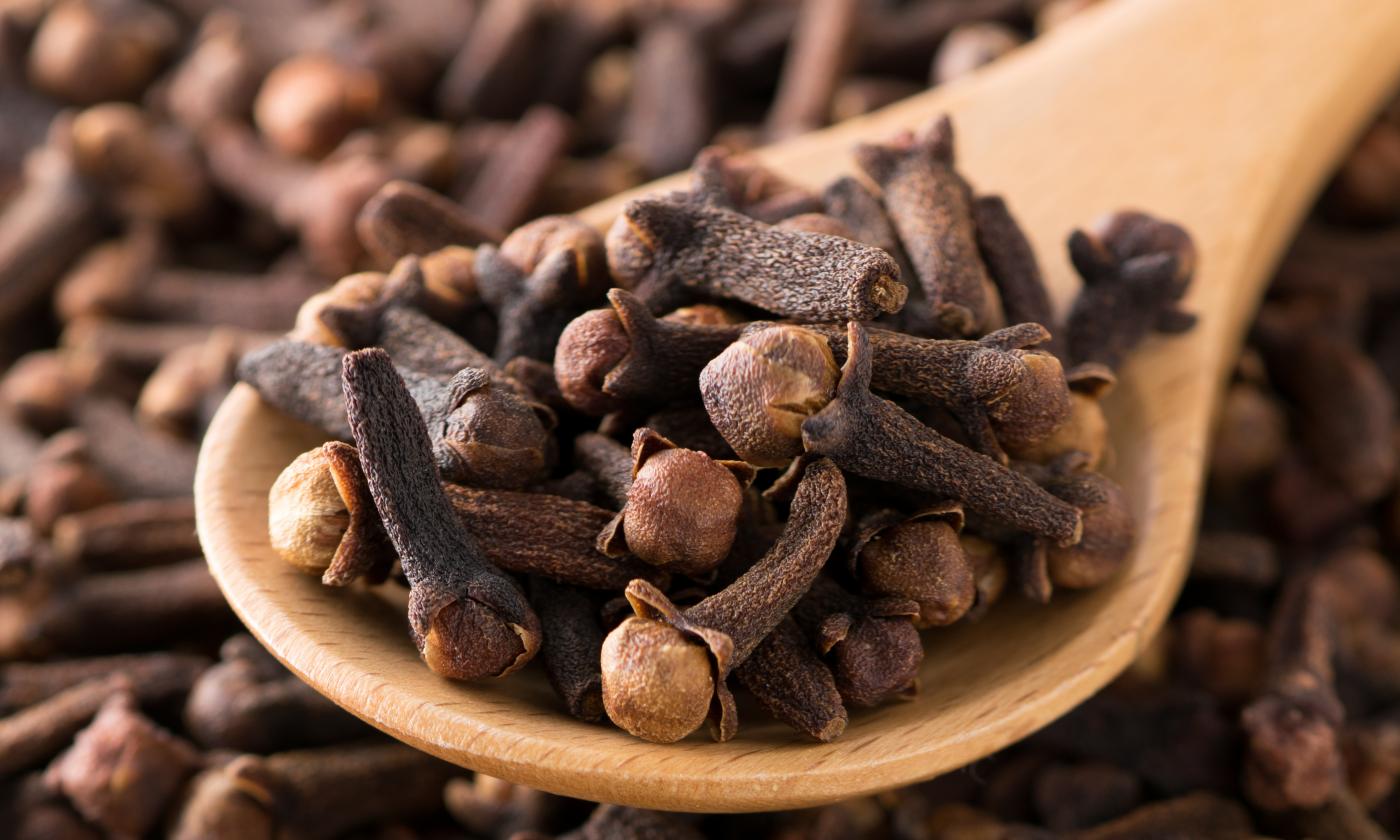 Image Source
A rather unusual flavour addition to the regular chai, clove is rich in antimicrobial properties that help in healthy digestion.
How to use: Add about 3-4 cloves for three cups while boiling the water for it.
Related: Coffee Flavours And More: 5 Ways To Spice Up Your Daily Caffeine Fix
3. Black pepper
Image Source
Black pepper is one of the most versatile spices available in the Indian kitchen. It helps with treating coughs and colds, and it is also believed to be effective for controlling blood sugar and cholesterol.
How to use: Just like cardamom, you could add black pepper in both forms — as whole peppercorns or black pepper powder.
4. Nutmeg
Image Source
Nutmeg is often used in fairly complex recipes but it can be a soothing addition to your tea as well. It has a very earthy flavour and is beneficial for overall health. Nutmeg is known to show positive effects in detoxification, skin health, and blood circulation.
How to use: Nutmeg must be used in small quantities which is why it is advised to add only half a pinch of nutmeg powder to three cups of tea.
5. Cinnamon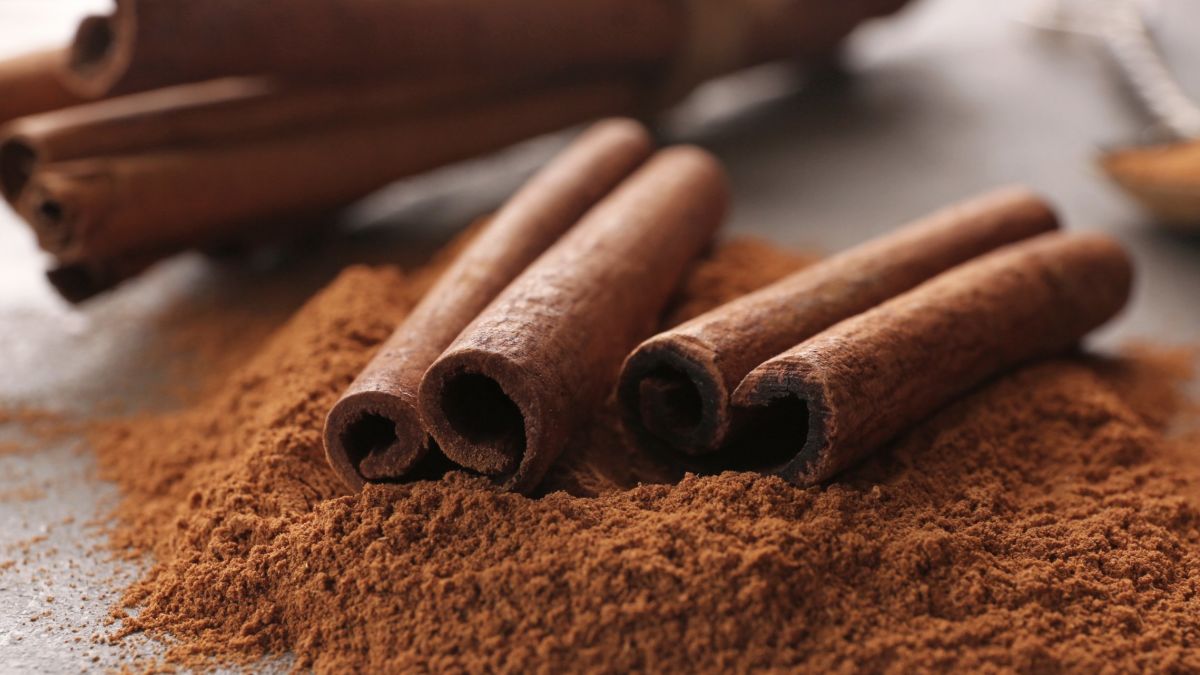 Image Source
Cinnamon has an excellent flavour that can be the most dominating one in masala chai. It has a refreshing flavour that almost reminds you of the morning dew. In terms of health benefits, cinnamon is a great ingredient to soothe PMS symptoms, menstrual cramps, and even control blood sugar levels.
How to use: Indian markets have cinnamon sticks easily available for purchase. However, if you're unsure of the taste, try adding only a pinch to a cup of tea while brewing it.
6. Dry ginger
Image Source
If you don't like the flavour of organic ginger, you can always try adding dry ginger to your tea. Also known as saunth, dry ginger has a unique sweet taste matched with the spiciness of organic ginger. It is a great ingredient that you can add to your chai during winters to keep your throat free from infections.
How to use: Dry ginger is best used in powdered form. You can add in a 1:1 ratio for each cup of tea.
Related: Winning Hearts Across The Globe, The Humble Chai
7. Star anise
Image Source
Most people don't know much about star anise, but it is one of those magical ingredients that can take your tea flavour up by several notches. Not only that, star anise, also known as chakra phool, has medicinal properties to help soothe nausea, cramps, bloating, and indigestion.
How to use: Star anise can give a very strong flavour to your tea. It is advised to start by adding only a small piece of it to the brew.
8. Turmeric
Image Source
Although turmeric is a very common kitchen ingredient in Indian households, not many know about its benefits when added to tea. Try adding about a quarter of a pinch of haldi powder to make your version of masala tea for a refreshing health beverage.
How to use: The best way to use turmeric would be to grate a small piece of organic turmeric and add to the boiling water. However, you can also use a pinch of turmeric powder if fresh turmeric isn't available.
9. Carom seeds
Image Source
If you love the lemongrass flavour, you're going to love the flavour of carom seeds in your tea. Carom seeds, also known as ajwain, add a strong flavour to chai and give that additional morning immunity boost you need.
How to use: Add about 3-4 carom seeds to boiling water before you add sugar, tea leaves, and milk to it.
On days when you feel like going the extra mile to brew up your dreamy masala tea, you can try the following recipe.
Masala tea spice mix recipe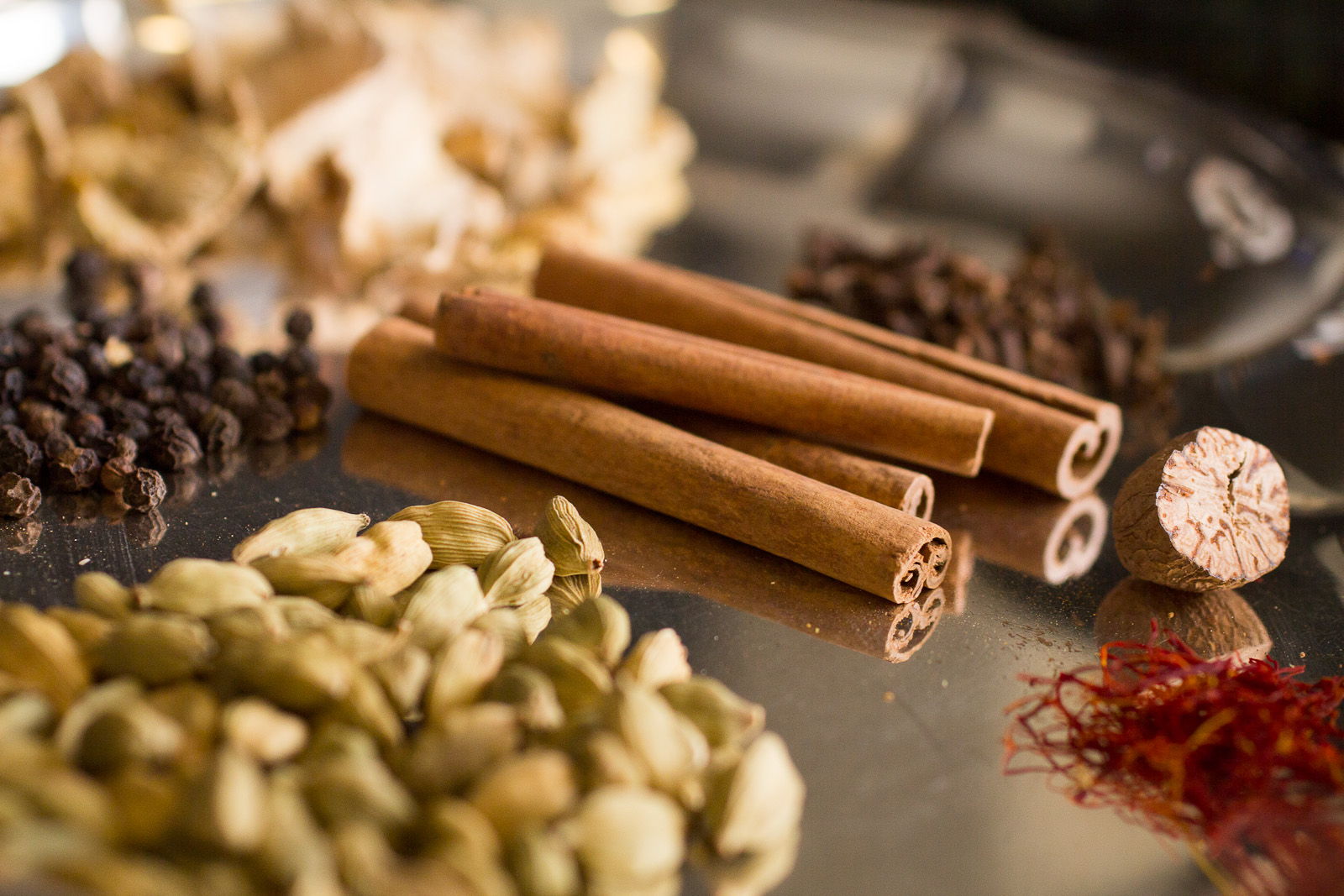 Image Source
Even though it sounds super complicated, brewing a cup of masala tea is as easy as brewing regular tea. All you need to do is gather all your spices and add them in proportionate quantities to your brewing cup.
You will need:
Cardamom powder – 2 tsp
Ground cloves – 2 tsp
Nutmeg powder – 2 tsp
Dry ginger powder – 6 tsp
Ground black peppercorns – 2 tsp
Cinnamon powder – 4 tsp
Method:
Mix all the spices in a bowl and whisk lightly to ensure that no spice is left in saturated lumps.
Once all spices are mixed well, empty them out in a dry glass jar to store for long-term use.
Use only a quarter of a teaspoon of the spice mix for two cups of tea.
Featured Image Source