Indians love their sauces, dips, chutneys, and other condiments, and all for good reason. Because what's life without a little spice? If you are someone who loves trying new flavours and experimenting with your food, we have something chatpata for you. Here are some of the best homegrown dips, condiments, and Indian sauce brands that will add a delicious tadka to all your meals!
Related: Love G&Ts? Here Are Indian Gin Brands You Need To Add To Your Collection
1. Saucery
Saucery brings you a gourmet experience in the comfort of your home with its sauces, dips, spreads, and more. They add delicious spicy flavours to your meals and elevate them to another level. The best part is that they are natural and free of preservatives and chemicals. So, get your hands on some lip-smacking pasta sauces, yoghurt dips, hummus, and more.
2. Chutney Collective
Chutney Collective is one of the most loved condiment brands that have some seriously delicious dips, chutneys, and more. The brand sources the ingredients locally and has flavours that compliment anything from your bowl of dal to your favourite burgers and salads. Their variety ranges from sweet, tangy, and spicy. You will be spoilt for choice here.
3. El Diablo
El Diablo is one of the most exciting Indian sauce brands that you have to try! Its all-natural, uniquely flavoured gourmet sauces are made using fresh ingredients and are chemical and preservative-free. They come in 14 unique flavours, so try them out to make your next meal a little extra spicy and exciting!
4. Wood Street Sauce Co.
Wood Street Sauce Co. is a Bangalore-based small batch sauce and condiment brand. It is inspired by iconic condiments from around the globe and made with locally sourced ingredients. So, if you are looking for sauces that are ready to eat right out of the jar or something to add new flavours to your meals, you've got to try their products.
5. Arugula & Co.
Arugula & Co. has a variety of fresh, unique, and nutritious salad dressings. These dressings can also work as dips, sauces for stir-frying, and more. The brand offers 100 per cent plant-based products that are made in house and give you a delicious dining experience every single time.
6. Mamacita
Mamacita is an Indian sauce brand that has mouth-watering, homemade dips that have been perfected over several years. Everything is locally sourced and the brand has a fine selection of dips, chutneys, and salad dressings inspired by the world. Try some flavourful dips from here because they are #sodamngood.
7. Struggle Butt
Struggle Butt brings you lip-smacking authentic recipes straight from their kitchen to yours! They have some amazing gourmet condiments and sauces that make your cooking experience easy and your dining experience even better! The products are made in small batches, are packed with flavour, and are a total treat.
8. Naagin Hot Sauce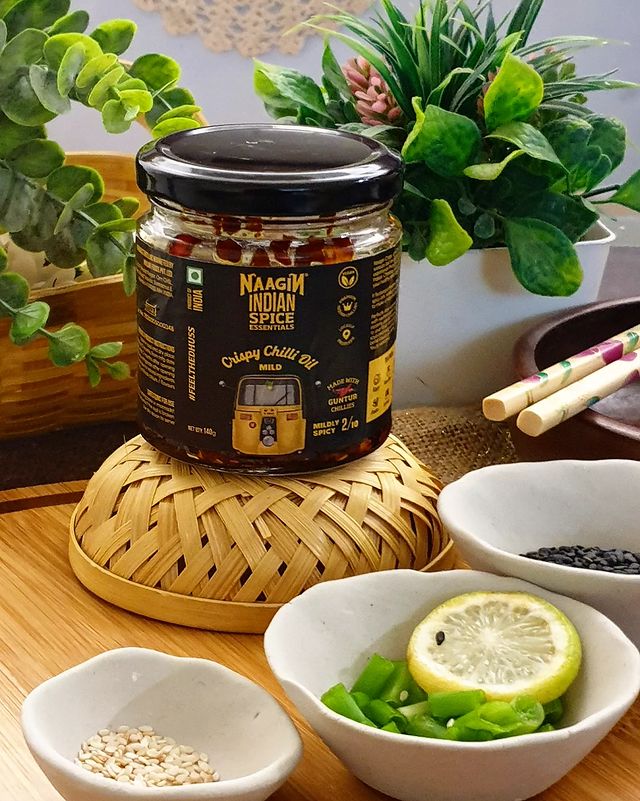 True to its name, Naagin Hot Sauce has a crazy collection of some of the spiciest and tastiest hot sauces. It instantly uplifts your food making it hotter and better. So, if you love spicy, you've got to try their sauces and condiments that are pure flavour bombs!
Related: Different Types Of Salad Dressings That Go Beyond Mayo