Another year is coming to an end and the whole of 2022 is flashing right before my eyes. Yeah, my Snapchat 2022 review and Spotify wrap really made me wonder where the year went by. Probably getting sloshed, crying in bathroom cubicles, or even binging through series and avoiding work. But did all of this make me a more well-rounded person? Umm, who's to say? Did I learn some important life lessons this year? Probably, yes. Will I implement them in the coming year? Well, I should. So, just before the year ends, here are some crucial life lessons of 2022 that will stay with me.
Related: Resolutions That Will Change My Life In 2023…Maybe
1. Learning to respect your boundaries is very important
Setting boundaries is tough, but learning to respect them is even tougher. But I have learned this year that if I don't respect my own boundaries, no one else will either. So, set your boundaries and be your own gatekeeper. Have some respect for your own sake.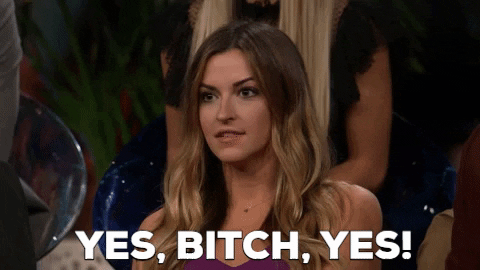 2. YouTube Music>Spotify
Okay, honestly, I'm still debating this one. I love Spotify but YouTube Music has better recommendations. And no matter how many times people tell me to make the switch, I just haven't done it. But sooner or later, I'll probably give in but I can't admit that I did it because my friends asked me to. I'm the main character of my life, so it shouldn't look like my life decisions are influenced.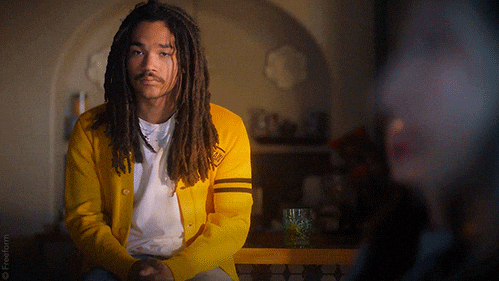 3. Don't skip sunscreen, ever.
This might sound like a beauty blog's first line, but don't skip sunscreen. No matter what the weather is or whether you're indoors or outdoors, slap on some sunscreen 'cause it takes like 2 minutes. If you have the dedication to make Maggi every second day, you can show some to your skin too. And if you have any hyperpigmentation, you should definitely listen to me.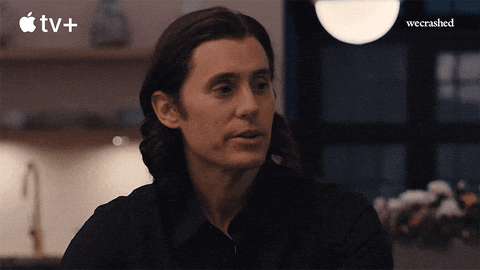 4. Don't apply your eyeshadow in a WiFi motion
Regardless of whether you're a beginner or a pro, here's a quick life lesson of 2022 that changed my makeup game. Whenever you're applying your eye shadow, don't swipe it across your eyelid in a WiFi motion. What you want to do is go for a small circular motion so you don't end up looking like you just came out of a makeup fails video. Start small and go in a circular and round motion to get that effortless, well-blended look. Don't let the chaos continue in 2023.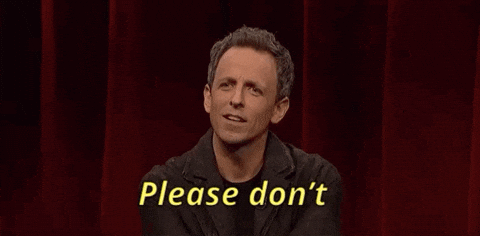 5. Allow yourself to be vulnerable
No, I don't mean you start posting sad reels on Instagram or posting WhatsApp stories for everyone to see that you're sad. That's cringe. What I mean is that, sometimes, breaking down the walls that you've built is alright. Allowing yourself to be vulnerable in front of your close ones or the people you love doesn't make you weak. You're only human, so stop having a god complex and cry your heart out if it gets too much to handle.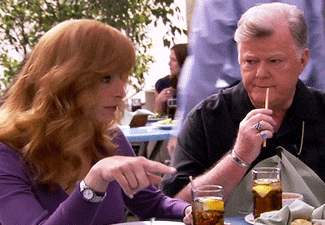 6. PCOS is shit, but you're a badass
Polycystic Ovary Syndrome is a common condition that can affect a woman's ovaries and make her life a living hell. Late periods, painful menstruation, mood swings, acne breakouts, and endless hormonal pills aren't fun. PCOS can feel like shit, but even on your worst days, remember that you're a badass! Don't let it kick your fun to the curb. Pop that pill and go on 'cause, unlike your toxic partner, PCOS is gonna stick by you. So, you better find ways to deal with it rather than cry about it. But, crying also really helps. You do you.
7. Entertaining mediocrity in life isn't cute
There could be a lot of things in your life that exist just for the sake of existing. But this year, I have learned that entertaining mediocrity in life isn't cute. Be it work, a relationship, or even an average biryani, I'm just not up for it. So, learn to make better biryani because some things need to be extraordinary in life.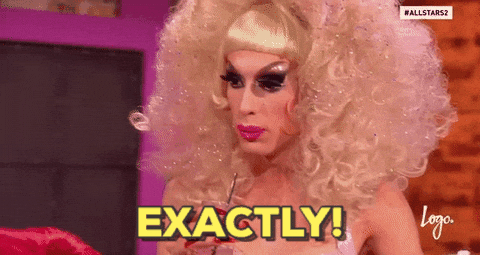 8. Don't ever skip filling in your brows
You might think filling in your brows is unnecessary. Well, you're wrong. Your eyebrows define your whole face and they can instantly make you look more put together and refined. So, even if you're not wearing a full face of makeup or doing your brows properly, just quickly brush them and fill them in to get that 'I woke up like this' effect.
9. Vanilla coffee is the bomb
I've had plenty of coffee in my life and I might not be an expert, but I know what I want unlike you who's still confused between your ex and your present. So yeah, coming back to the point, I love vanilla-flavoured coffee and you can call me basic, but it is the bomb.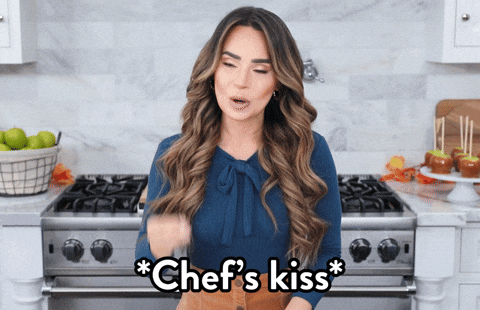 10. Breaking your mould can be liberating
You might have a certain image to uphold and a certain mould that you might see yourself fitting into. But sometimes, not caring about the image people have about you is alright. Breaking your mould and letting yourself experience new things is a liberating idea. So, don't let anyone hold you back from doing what you want to do. But, like, don't do drugs and shit, 'cause that's scary.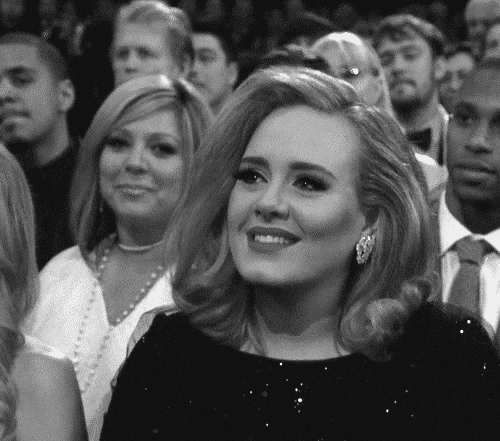 11. Gua Sha doesn't make your double chin go away
Yeah yeah yeah, this is one of my biggest life lessons of 2022. You can't eat all sorts of junk and then expect a Gua Sha stone to fix your situation overnight. It's good for lymphatic drainage but what you probably have is stubborn fat from all the orgasmic cheese pizzas you've had. So, stop wasting your time and money on the idea that Gua Sha can fix your double chin.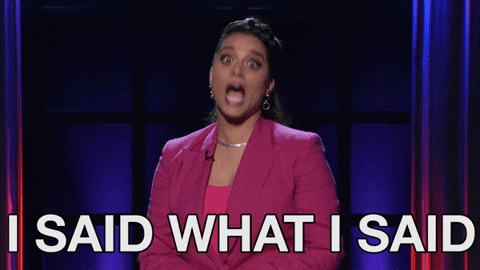 12. Mixing your eyeshadow with your concealer makes the colour pop.
Oh, man! This one totally blew my mind and made me realise what a difference it can make to your eye makeup. So, instead of simply applying concealer as your base and then setting it with a powder, try this hack. Take your concealer and add a little bit of the eyeshadow that you plan to apply. Mix it well, apply this as your base, and then set it normally. Now, when you do your eye makeup, it will make the colour give a gorgeous payoff and will look beautifully pigmented.
13. Gin with blackcurrant soda, grape juice, and a lemon twist is absolutely genius
I'm someone who likes flavour in beverages, whether it's coffee or alcohol. And I definitely can't have anything with just water because I clearly haven't developed a taste for it. So, the next time you're planning to have gin, get some grape juice, blackcurrant soda, and lemon wedges. Try this concoction, and if you don't think it is simply genius, don't let me know 'cause I don't care if you disagree.
14. Pre-drinking snacks are lifesavers
Unless you're in your early 20s drinking on a budget and with the sole purpose of getting blackout drunk, hear me out. I have discovered my love for dal ka parantha over the years. But this year, I realised that it makes for the best pre-drinking snack. It is just enough to sustain me through drinking sessions and save me from a killer hangover and all the puking. So, a great life lesson of 2022 was finding my pre-drinking snack. Go find yours.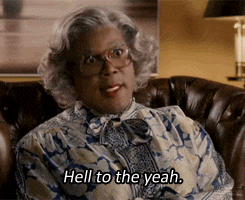 15. People leave, learn to make your peace with it
You mostly have no control over when and how people decide to exit your life. And one of the biggest life lessons of 2022 for me has been learning to make my peace with it. It can be really hard and you might feel you won't be able to deal with their absence. But somehow, all you need is a little time. It might or might not hurt less, but you'll get used to it because life goes on.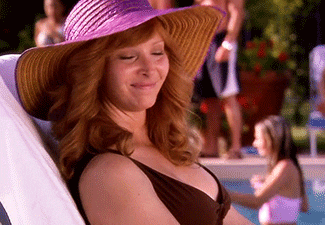 And that's a wrap!
Featured Image Source