Lately, Indians and people of Indian origin across the globe have been hitting huge milestones. Just a couple of days ago, we woke up to the news of 21-year-old Harnaaz Sandhu bringing home the Miss Universe crown after 21 years. And now, one of the biggest fashion houses in the world will be led by an Indian-origin woman. Chanel announced that Leena Nair will be the newest Global Chief Executive Officer of the French brand.
Related: Meet Divya Gokulnath, An Entrepreneur Revamping Education One Student At A Time
A steady rise to success
Nair started her journey with Hindustan Unilever in 1992. In 2007, she became the youngest executive director of HUL and the first woman in the Management Committee of HUL in 90 years to head HR. In 2008, Leena Nair became the first woman on the Unilever South Asia Leadership Team. Nair took charge as Unilever's CHRO in 2016. Under her leadership, Unilever became the number one FMCG graduate employer of choice in 54 countries. Throughout her time at Unilever, she was a strong advocate of a diverse and inclusive workforce.
The first of the best
Leena Nair holds the rare combination of being the first woman, first Asian, and youngest Chief Human Resources Officer (CHRO) at Unilever. She also holds the distinction of being a member of the Unilever Leadership Executive (ULE) which is responsible for delivering the company's business and financial performance. After spending three decades at Unilever, Leena Nair decided to step down from her role starting January 2022.
In her LinkedIn post, Nair shared:
I am grateful for my long career at Unilever, a place that has been my home for 30 years. It has given me so many opportunities to learn, grow and contribute to a truly purpose-driven organisation. I will always be a proud advocate of Unilever and its ambition to make sustainable living commonplace.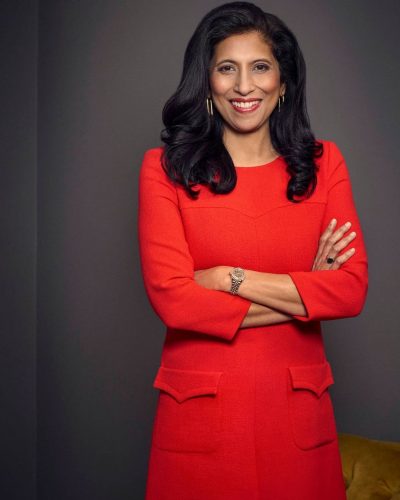 A new beginning
As the global CEO of Chanel, Leena Nair will be based out of London. On her appointment, the French fashion house, in their statement, described Nair as "a visionary leader whose ability to champion a long-term, purpose-driven agenda is matched with a consistently strong record of business outcomes".
Leena Nair said in her Instagram post:
I am humbled and honoured to be appointed the Global Chief Executive Officer of CHANEL, an iconic and admired company. I am so inspired by what Chanel stands for. It is a company that believes in the freedom of creation, in cultivating human potential and in acting to have a positive impact in the world.
Images Source: Leena Nair
Related: 6 Inspiring Business Leaders In India Who Changed The Way We Shop