The second digital edition of India Couture Week by FDCI ruled not just the internet but our hearts too. The showcase came to an end on August 29 and saw some stellar work from India's top designers this year. From designs that were larger than life to the most intricate work, we saw it all at ICW 2021. Several big names in fashion, including Manish Malhotra, Anju Modi, and many more, stepped up their game and gave us the bridal couture of our dreams.
Here are some of our top picks from ICW 2021. Bookmark your favourites!
Related: Bollywood Stars Whose Saree Styles Are Giving Us Major Monsoon Wedding Vibes
1. Manish Malhotra
Image Source
MM's bridal edit, Nooraniyat, was all about red, gold, and ivory. It features the designer's signature bridal veil with intricate details. The deep reds, stunning gold, and elegant ivory shades bring a mix of traditional and modern techniques together to create the stuff of bridal dreams.
2. Gaurav Gupta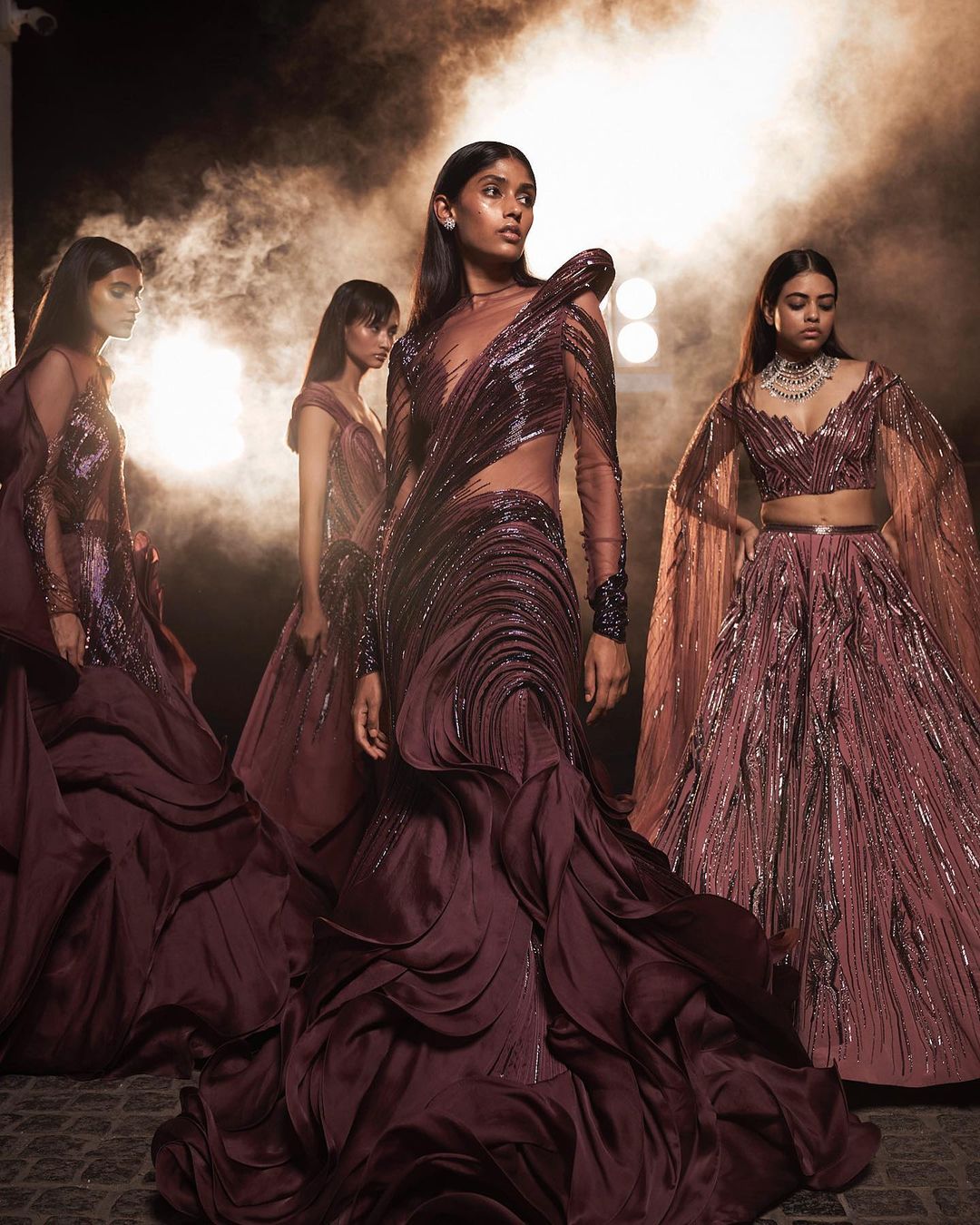 Image Source
Ace designer Gaurav Gupta truly brought the sky and celestial bodies down to earth with his collection titled Universal Love. Every single piece from the collection showcases the grandeur of the cosmos and brings a glimmer of the universe to the forefront. The colour palette, which includes shades of violet, Neptune blue, asteroid pink, cosmic greys, and monochrome shades, has our hearts!
3. Suneet Varma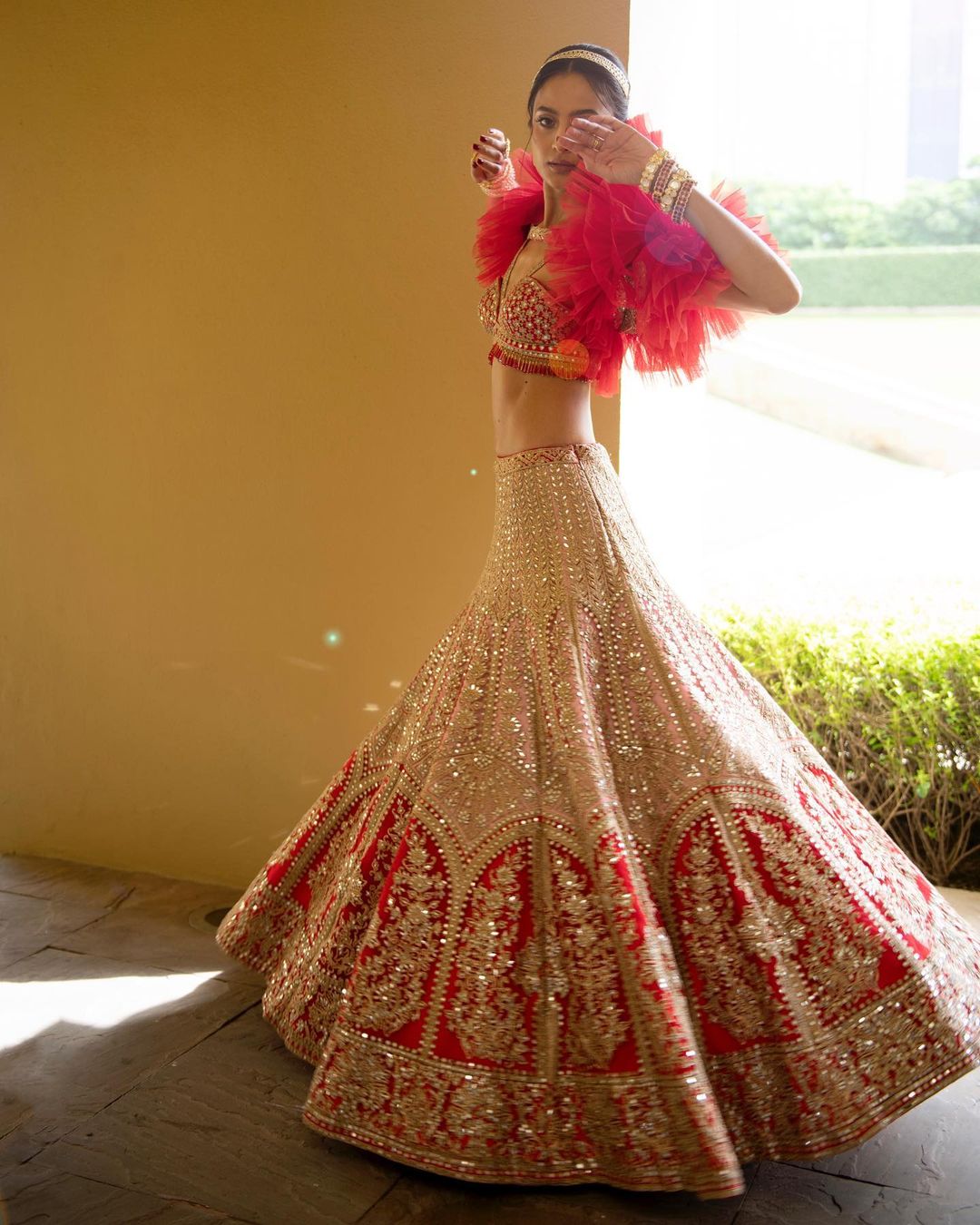 Image Source
Suneet Varma's collection, Noor, takes inspiration from young love, stolen glances, and the importance of celebration in life. With vibrant pastels and bright hues, Suneet Varma brings every piece to life to tell a story of its own. One look at his collection and you'll fall in love!
Suneet Varma is listed on All About Eve. Find more details here!
4. Pankaj & Nidhi
Image Source
Designer duo Pankaj & Nidhi's collection, Afterglow, is absolutely stunning. Created for India Couture Week 2021, the collection brings out stellar craftsmanship and timeless pieces that radiate effervescent beauty. It features exceptional modern age techniques and materials with an iridescent sheen.
5. Dolly J
Image Source
Ah-lam, Dolly J's new collection, celebrates individuality in a world that is beautifully transient. The collection highlights liquid silver fabric, woven for this collection, with signature silhouettes and crystal-encrusted belts. The stunning colour palette screams elegance and sophistication.
6. Amit Aggarwal
Image Source
Amit Aggarwal's Metanoia is a mix of his signature metallic work combined with intricate pleating, 3D hand embroidered thread work, and metallic cording in detailed silhouettes. It takes inspiration from the earth, water, and air. The collection brings structured yet fluid silhouettes, changing the game of couture, one collection at a time.
7. Ashima Leena
Image Source
Ashima Leena presented Nazm-e-Mahal, a collection inspired by the rich Mughal era at the India Couture Week 2021. It combines delicate hand embroidery and woven textiles with the designers' signature silhouettes.
8. Amit GT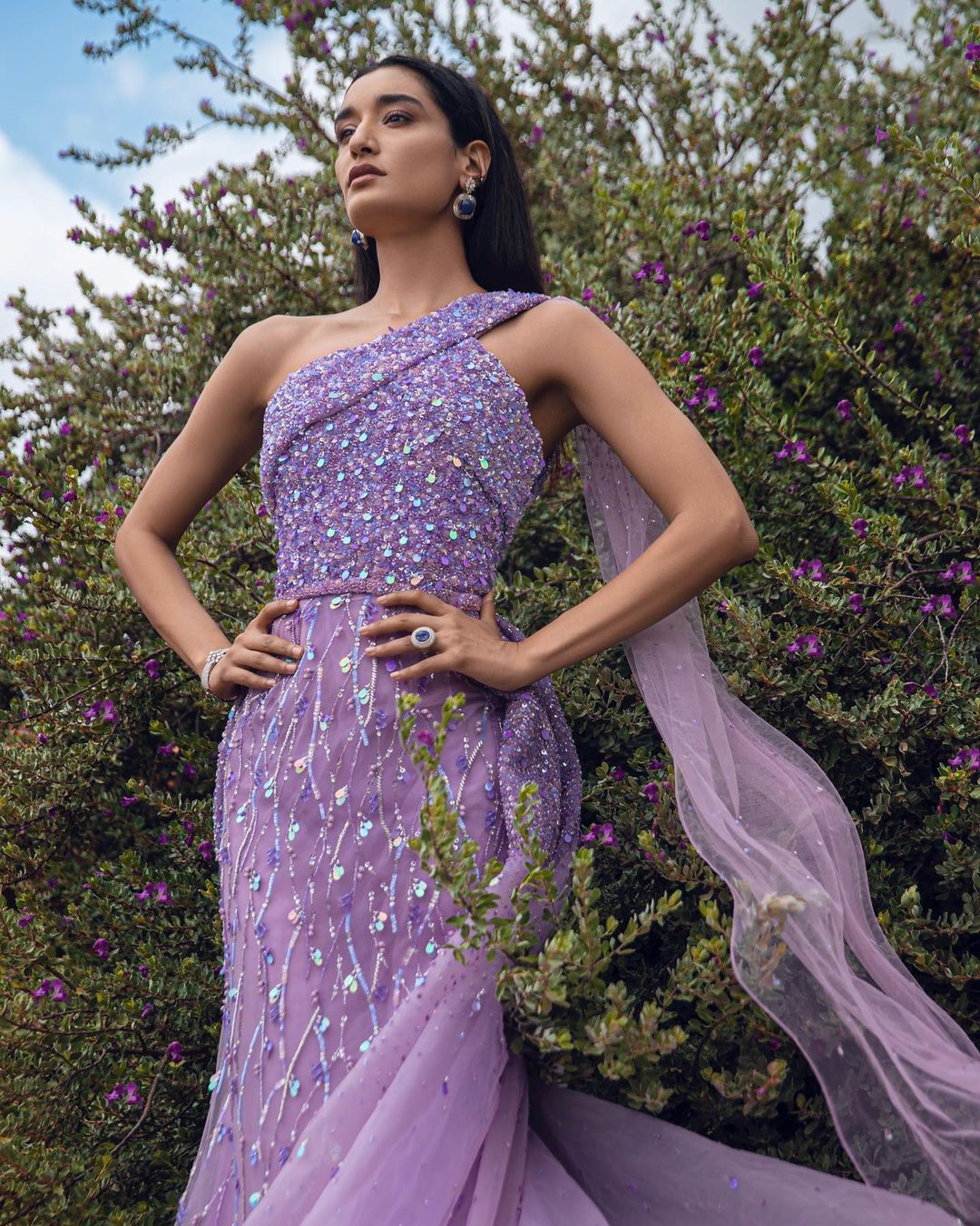 Image Source
Scintilla, Amit GT's couture collection for ICW 2021, is simply breathtaking. Inspired by the elements of nature, he brings to life the things that inspire him in soft colours and intricate designs. The designer channels brilliant blooms, constellations, dew drops, snowfall, and the colours of the sky through his amazing work.
9. Varun Bahl
Image Source
Varun Bahl's collection, Memory/Mosaic, is an ode to the timeless journey of couture and its ever-evolving forms. Every piece from this collection has its own story, its own poetry just like the wearer of the piece. And along with that, he brings a fresh twist of bohemian designs with his signature brand of floral work.
Varun Bahl is listed on All About Eve. Find more details here!
10. Reynu Taandon
Image Source
Zuri, Reynu Taandon's collection brings together pastel hues and a melange of exquisite yet intricate embroidery. The collection has a plush, fresh, and trendy vibe to it which is perfect for the modern-day bride.
11. Falguni Shane Peacock
Image Source
Falguni Shane Peacock's bridal collection, Love Is, draws its inspiration from the monument of love — the Taj Mahal. The collection borrows its beauty from the monument and translates it into its stunning pieces. From Swarovski embellishments to pearls, mirrors, and beads, every piece is crafted to perfection.
12. Tarun Tahiliani
Image Source
Tarun Tahiliani's couture collection, Artisanal Couture, was one of the best collections at the ICW 2021. It consisted of six capsule collections featuring his signature aesthetic. Each piece has its unique heritage touch in the form of mirror jadau work, gota patti, lifted resham flowers, and more.
13. Rohit Gandhi Rahul Khanna
Image Source
Rohit Gandhi Rahul Khanna rocked their first-ever couture collection, Alchemize, at the ICW 2021. The collection features embellished rich fabrics like velvet, duchess satin, and chiffon. A harmonious palette of wine, grey, and sapphire with floral embroidery made the collection stand out.
14. Anju Modi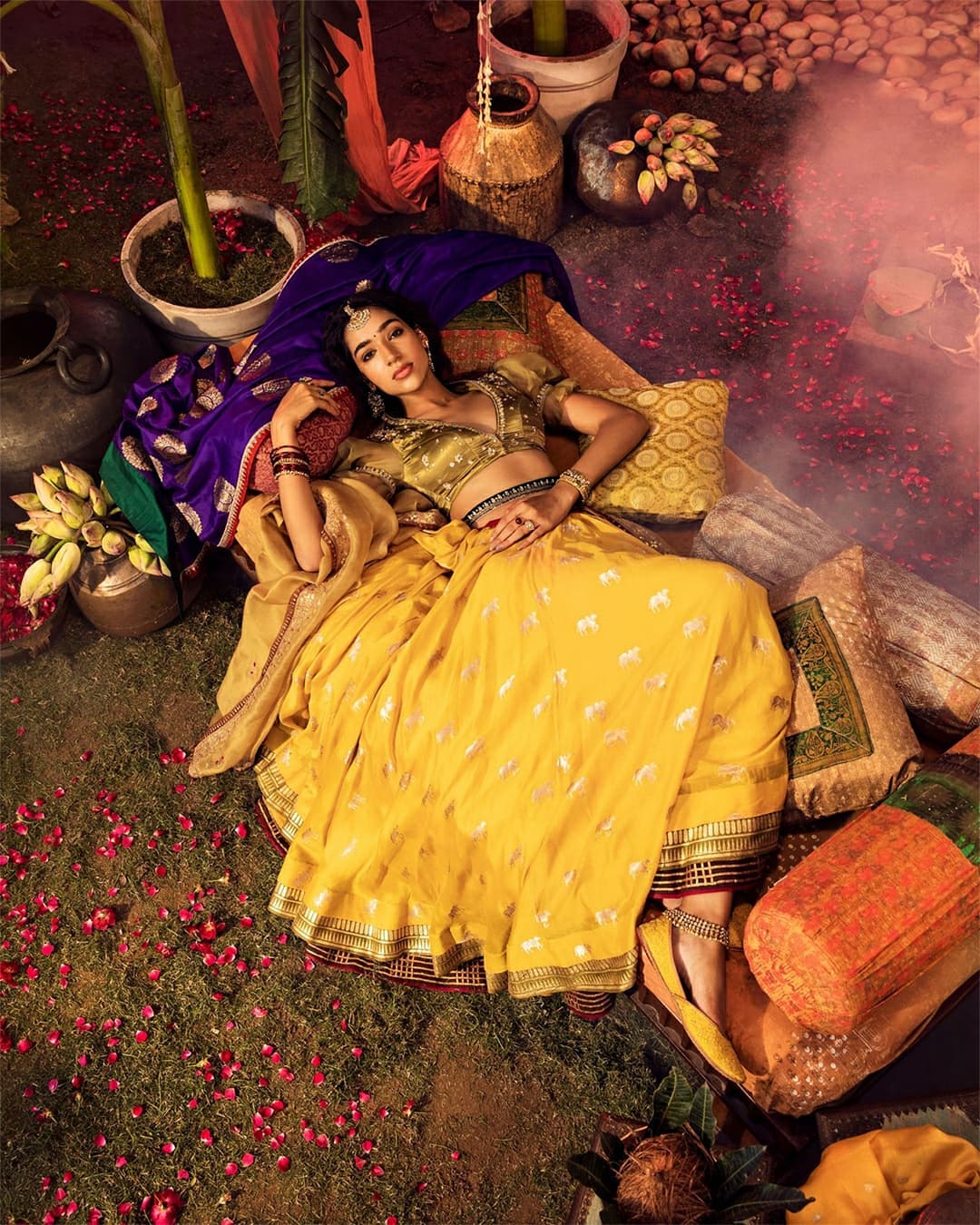 Image Source
The Eternal Story by Anju Modi strikes a balance between soft fabrics, minimal work, and a burst of colour. It pays tribute to the power of generational legacy. And it is almost as old as time itself with cultural traditions in the form of family heirlooms.
15. Rahul Mishra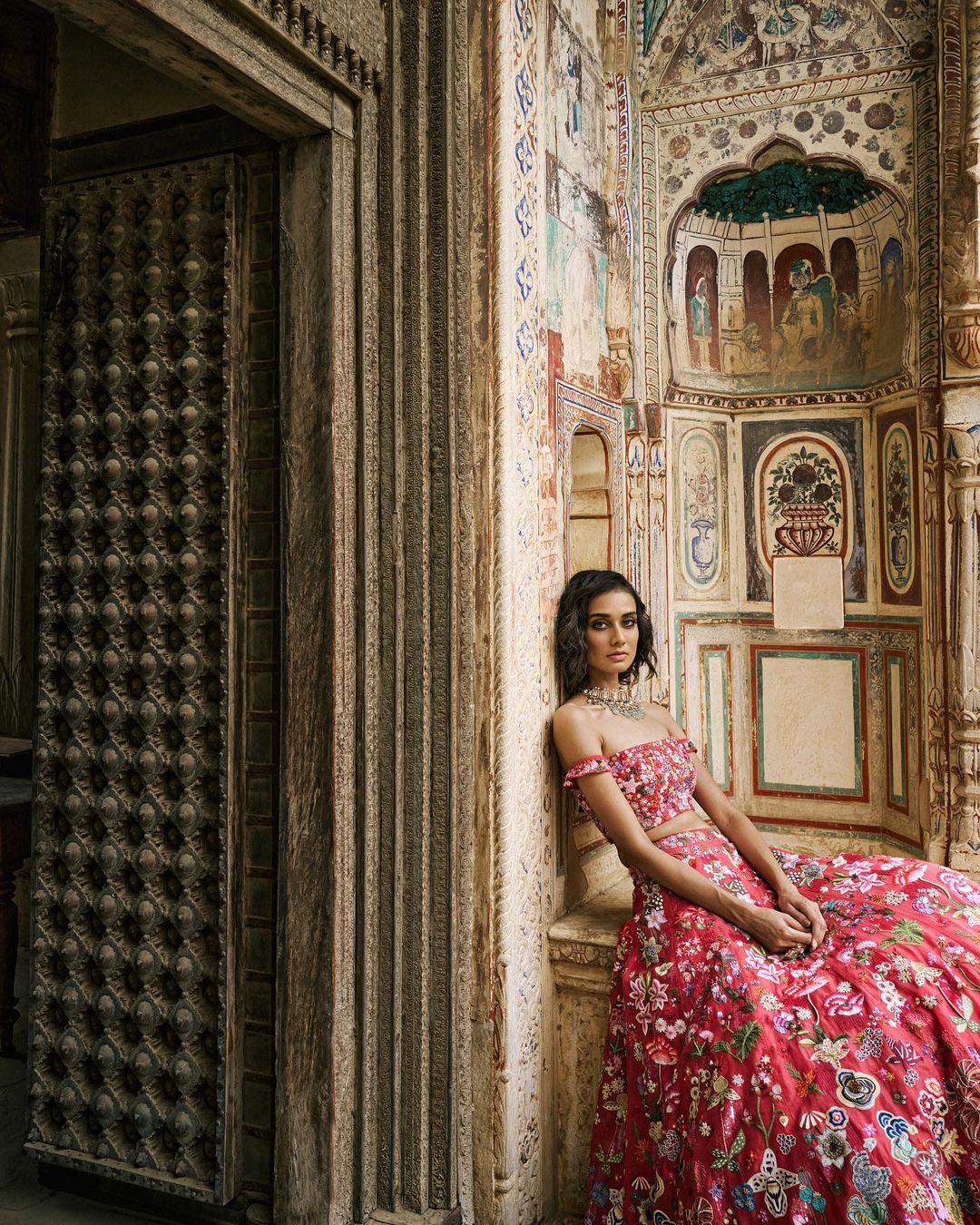 Image Source
Kam-Kẖāb, Rahul Mishra's collection for the ICW 2021, is an expression of beauty and grace that comes from continuity and picking up where you left off. It showcases different parts of the same poem and reflects it in the garments, each representing a fragment of the tale.
Featured Image Source