It has been six months since most of us started working from home. To add to that, many of us have had to give up the support of our domestic help also. Thus, we are now struggling to not only manage our professional lives but also maintain a healthy home. Even though there are various tools in the market to help you with home maintenance, the thing that lacks at times is our own time management. With so much more added to our plates, it gets harder to manage it all within the 24 hours of a day. However, with a few tweaks to your routine, your life can be made much simpler. Here's how to save time while cleaning and manage your work commitments well.
1. Start your morning right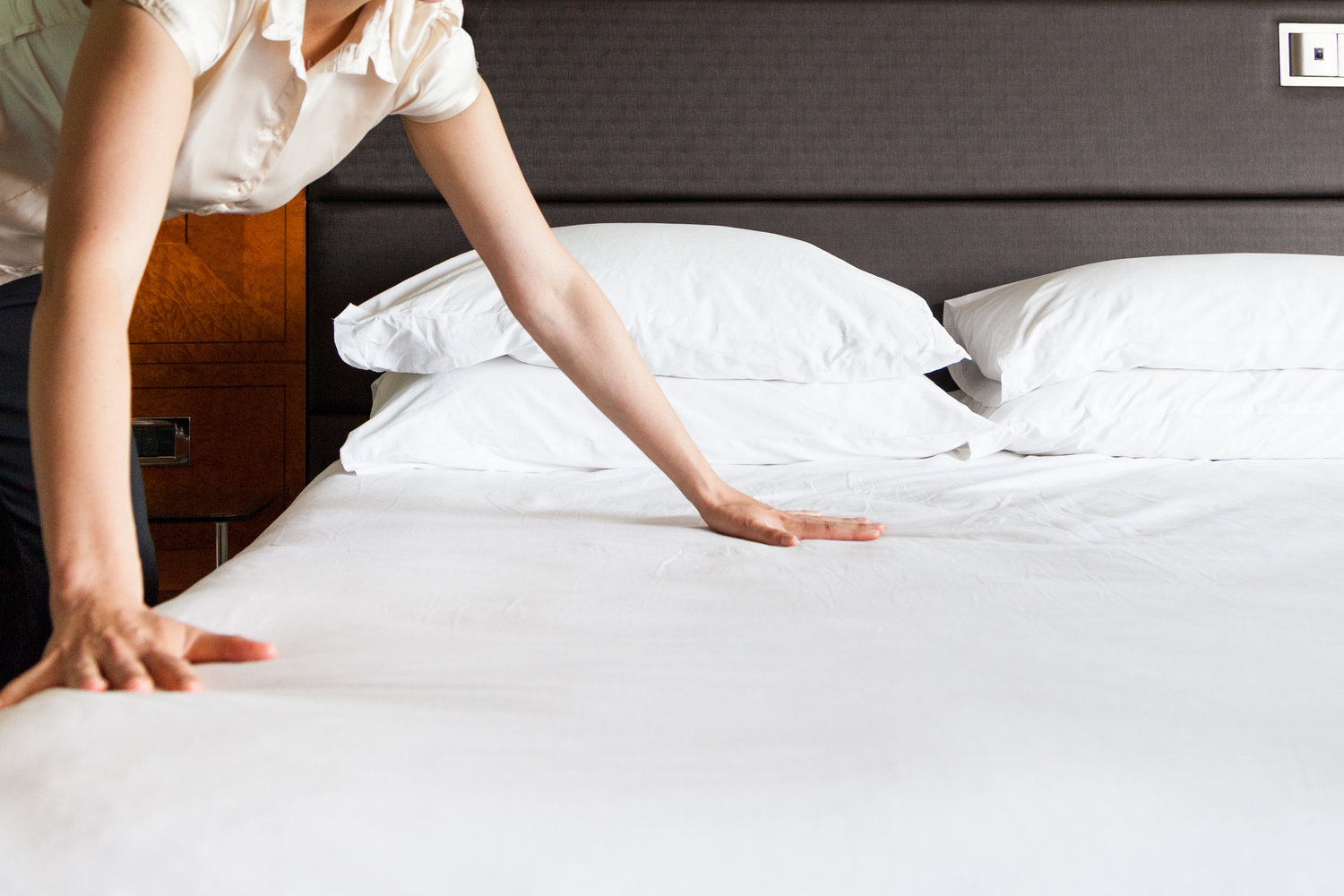 Image Source
Begin each morning with a ritual of making your bed. A messy bed can weirdly lead to messy thoughts! So, it's always advised to start the morning by making your bed and paving the way for a clear and mindful day.
2. Declutter your lockdown workspace
View this post on Instagram
Since this is now becoming the new normal, most people have set up a designated workspace at home for all their office needs. Start each day by decluttering your table by throwing away all old to-do notes and stationery that you don't need anymore. Use a glass cleaning liquid to wipe off old fingerprints and dust from your laptop.
3. Follow a walk-the-talk cleaning practice
Image Source
If possible, try to attend daily meetings on your phone. Using a duster, walk around and clean surfaces while discussing work. We often end up spending long hours at the workstation which not only tires us out but is also really bad for our health. Following this walk-the-talk practice will help you get that much-needed physical activity, and you'll get 'bonus time' for cleaning.
4. Utilise your lunch break
Image Source
Your lunch breaks don't have to be an 'eat and dash' affair. Once you're done with lunch, spend an additional five minutes to clear up the table. Empty the leftover food, wipe the mats, and arrange any additional spices or sauce bottles that you may have used.
5. Tea breaks for seating areas
Image Source
Instead of drinking your beverages at your workstation at home, make it a point to enjoy your tea breaks as you would while at the office. Enjoy your tea while arranging the cushions and beautifying your seating area. There's truly nothing more blissful than those 10 minutes of relaxation with your chai in your favourite corner!
6. Alternative days for vacuum cleaning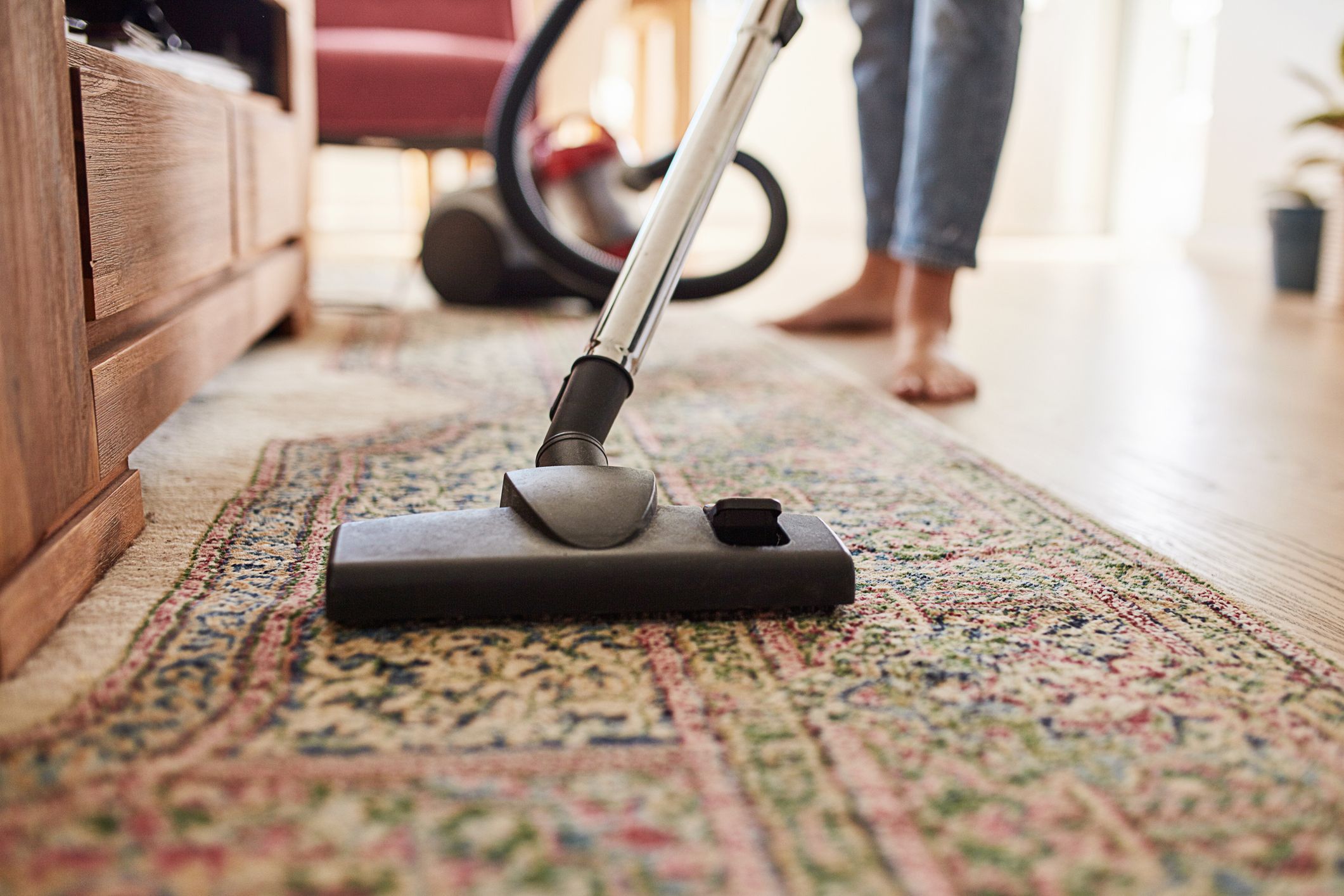 Image Source
Over the last five months, neither have we gone anywhere, nor are we inviting people over. Results? Less movement and less incoming dirt from outside. So, instead of vacuuming every single day and inviting a burnout, try an alternate-day routine to vacuum the house. However, don't get too laid back by falling into a 'once a week' routine.
7. Each one, do some!
Image Source
If you're living with family or friends, let each member be responsible for their own designated areas. A major part of the home cleaning process can be taken under control if each member of the family/house takes responsibility to keep their own areas clean. Not only that, a healthy habit of cleaning up after yourself will also ensure that the common areas of the house are kept clean at all times.
Managing work and cleaning during lockdown has been a massive headache for most of us. We usually dedicate our weekdays to the job and weekends to the house. That leaves us with little to no time for ourselves as we're constantly busy with something or the other throughout the week. However, tweaking your routine a little will not only help you streamline each activity but will also leave your Sundays for you to chill!
Featured Image Source