Whether you are a millennial living alone, a couple, or living in a joint family, you can't deny that you miss your house help. And when you have to wake up at 7am to do jhaadu pocha before office, the struggle is far too painful! But you don't need to fear those household chores anymore because we found the answers to all your problems. Here are seven home cleaning products that will make your lives easier and help you finish off those chores in no time.
Related: Guys, The Voltas Beko Ad Is Fine: Here's Why Only Real Moms Should Wash Dishes 
1.
Spotzero By Milton Classic Mop with Wheels
Constant backaches are not just common among older people now. People in their early 20s and 30s are facing them too. The reason? Well, the melodramatic mummies in our house and their evergreen "haan maine toh theka liya hai saare ghar ka kaam karne ka". Who needs to do pocha twice a day, you tell us? But you have to do it to maintain the peace. So if you want to save your back, get this Milton Mop that makes pocha one of the easiest and quickest chores in the house.
Image Source
2. IRobot Roomba 606 Automatic Vacuum Cleaner
No matter how hard you try, your partner will find dirt on the floor, especially on the day you did jhaadu. So instead of yelling at them and ruining your relationship, get yourself the IRobot Roomba 606 vacuum cleaner. It doesn't just make your home clean, it makes it Monica clean.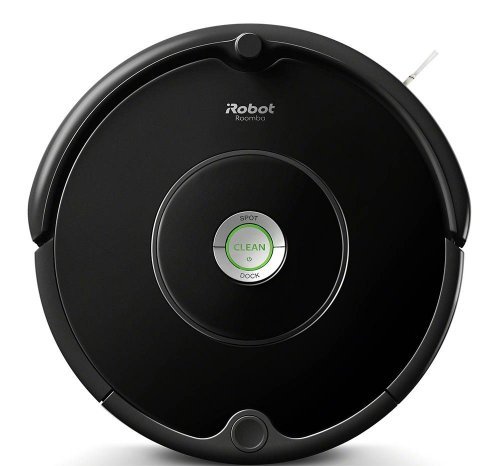 Image Source
3. NIHIT Plastic Fiber Standard Size Cleaning Glove
Been skipping that second cup of chai in the morning because of the extra dishes? We understand that doing dishes is a task and everyone can use some help. The NIHIT Plastic Fiber Cleaning Gloves save your soft hands from all that scrubbing action and make it a whole lot easier. Also, no more touching wet, squishy, and gross stuff in the sink.
Image Source
4. Harsha Window Wiper
Wipe, wipe, wipe it down, wipe. Missing TikTok and the cool challenges? Well, don't because this Window Wiper is going to give you all the feels of the 'Wipe it down challenge'. You'll get your windows clean and you'll have fun while doing it.
Image Source
Related: Mumbai Rain: Tips To Keep Your Home Clean And Safe In The Monsoon
5.
Sadvidhya Reusable Brush
If you have a pet, you would know the trouble of keeping them off the couches and carpets. The amount of hair they shed is so annoying and hard to clean. But this Sadvidhya Reusable Brush is your knight in shining armour. It is a self-cleaning brush that you can use to get rid of pet hair, lint, and dust from anywhere. 
Image Source
6.
3-in-1 Silicone Sponge Cleaning Brush 
For all those times when those nasty stains force you to do extra labour, you could really use this Silicone Sponge Brush. This brush allows you to scrub, scrape, and leave your sink and counter squeaky clean. It cuts down the labour in half and makes your life easier when you have no help.
Image Source
7. Skylawn Plastic Scrub Brush
Let's face it, bathroom cleaning duty is the worst. Those nooks and crannies where you have to go really close to clean? Yuck, yuck, and more yuck! If you also dread this task, the Skylawn Plastic Scrub Brush is going to be your favourite home cleaning product on this list. The spin scrubber with three brushes does all the hard work for you. And all you have to do is change its brushes according to those concealed surfaces.
Image Source
Get scrubbing with these home cleaning products and you'll be done in no time!