Hi, kids. It's finally time. I'm here to talk to the boys in my fan club for once and not the ladies. If you're getting married soon, bachche, you need to hear this. It's time for you to learn how to be a good husband! And no, it's not about earning enough to support your wife's Louis Vuitton habit. That kind of thinking is so 1999, child. Even your friendly neighbourhood buzurg (me) doesn't believe in gender-based financial dependence anymore.
Anyway, here's everything you need to know if you're going to be a husband soon.
Support your wife's career
Instead of telling her to quit and stay home to babysit you, support your wife's dreams and ambitions. It's not that hard, bachche. All you have to do is step out of her way, do your share of the household chores, and be happy when she's happy. And if she asks you to move to another city with her for a fantastic opportunity, stop that sexist rant that's about to come out of your mouth and just go with her. This is a huge step in your path to being a good husband.
When your parents start talking about babies, shut it down
Don't just walk out of the room and leave your wife to field all these uncomfortable questions. She can't tell your parents to back off, but you can. So, do it. Step up for your wife and for yourself, beta ji. It's not a good look to abandon your partner, you know. And are you seriously not going to tell your parents how horrifying it is that they're asking for details about your sex life?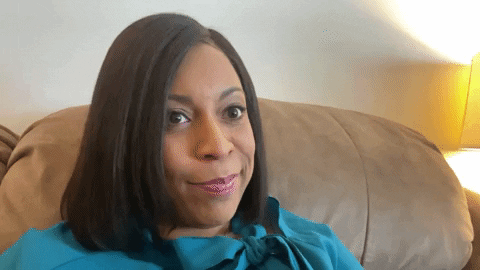 Realise that you're her partner, not her mother-in-law's raja beta
She doesn't have to cook for you, clean for you, or do anything for you. You two have to do these chores TOGETHER. Like partners. Now, if you know this already and you don't act like Prince Louis, good job, bachche. A thousand pats on the back for you. But if you know this and still won't lift a finger except to pick your nose, please know that juttis are headed your way. Specifically, towards your empty skull.
When she talks, listen
No, mastering the art of pretending to listen to her is not a good thing. She's not one of your vapid buddies who make a lot of noise without saying anything. She's your wife, you're choosing to spend your life with her for a reason. So, I'm sure she's saying something worth listening to, bachche. Listen to her. You might even learn a thing or two.
Laugh with her, not at her
LOL at you, child, if you think you can get away with laughing at her all the time. You'll get dumped faster than Usain Bolt runs. Make her laugh, that's always good. Share her laughs when she finds something funny. Again, a very good step in learning how to be a good husband. But don't ever laugh at her when she's not laughing. That's just rude.
Be kind to your in-laws
Don't be one of those toxic men who call their in-laws only on birthdays and anniversaries and think they deserve the award of Damaad Of The Year for the "effort". Imagine if your wife did that with your parents. Haye tauba in the whole neighbourhood!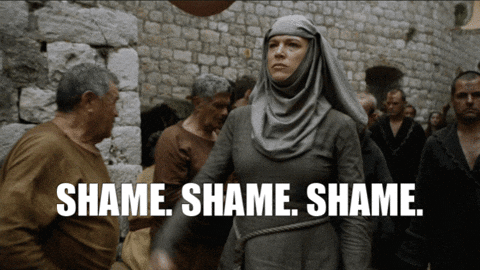 Acknowledge that she has a brain
She lived her life before you came along. She grew up and became a fully functioning adult without any help from you. So, trust her when she says she knows what she's doing. She can work, she can go from point A to point B without you by her side, she can take decisions, big or small, on her own, and she has the brains to ask for help when she needs it. And if she's stubborn and won't ask for help, like your dear Aunty Eve, let her do what she's doing. She'll figure it out on her own. We all do.
And lastly,
…wash your own chaddis. Don't be ew.
Related: Red Flags For Brides: Aunty Eve's Warning Signs For Every Bahu-To-Be
Featured Image Source
GIFs Source