Everyone loves decadent cakes, gooey chocolate cookies, and other indulgent desserts. But let's be honest, getting that perfect texture can be quite a task. And if you just want some brownies without putting in too much effort, we feel you. But don't worry, we do have something to cheer you on. We did some digging and found a few really cool home bakers in Delhi NCR. Now, no more fussing because they deliver right to your doorstep and will satiate all your sweet cravings in no time!
Related: Which Dessert Do You Need Today? Take This Quiz And Let The Stars Guide You
1. House Of Pie
In the mood for some Instagram-worthy cakes? From stunning tier cakes to tempting cupcakes, House Of Pie is a home bakery that delivers across Delhi. So, whether it is an occasion or you are simply in the mood to indulge in some sinfully delicious desserts, you can definitely rely on them. They also do personalised cakes, so whether it is a unicorn cake or a candy topped one that you fancy, you can get it all here.
Image Source
2.
Madeleine Patisserie
I will be honest, one look at Madeleine Patisserie's page and you will be completely mesmerised. Those decadent desserts look simply irresistible and we know you won't be able to hold back. So, go ahead and order those fudgy brownies and buttery cookies. And while you are at it, you might as well order something for your pooch because this home baker also does treats for your pets.
Image Source
3. Muh Mittha
Who doesn't love some crunchy Oreo brownies with a rich warm centre? Or some lip-smacking buttercream frosting as soon as you bite into the cake? And if this isn't making your mouth water already, you have to check out Muh Mittha's page. Because you definitely won't be able to make up your mind about what to order from their scrumptious range.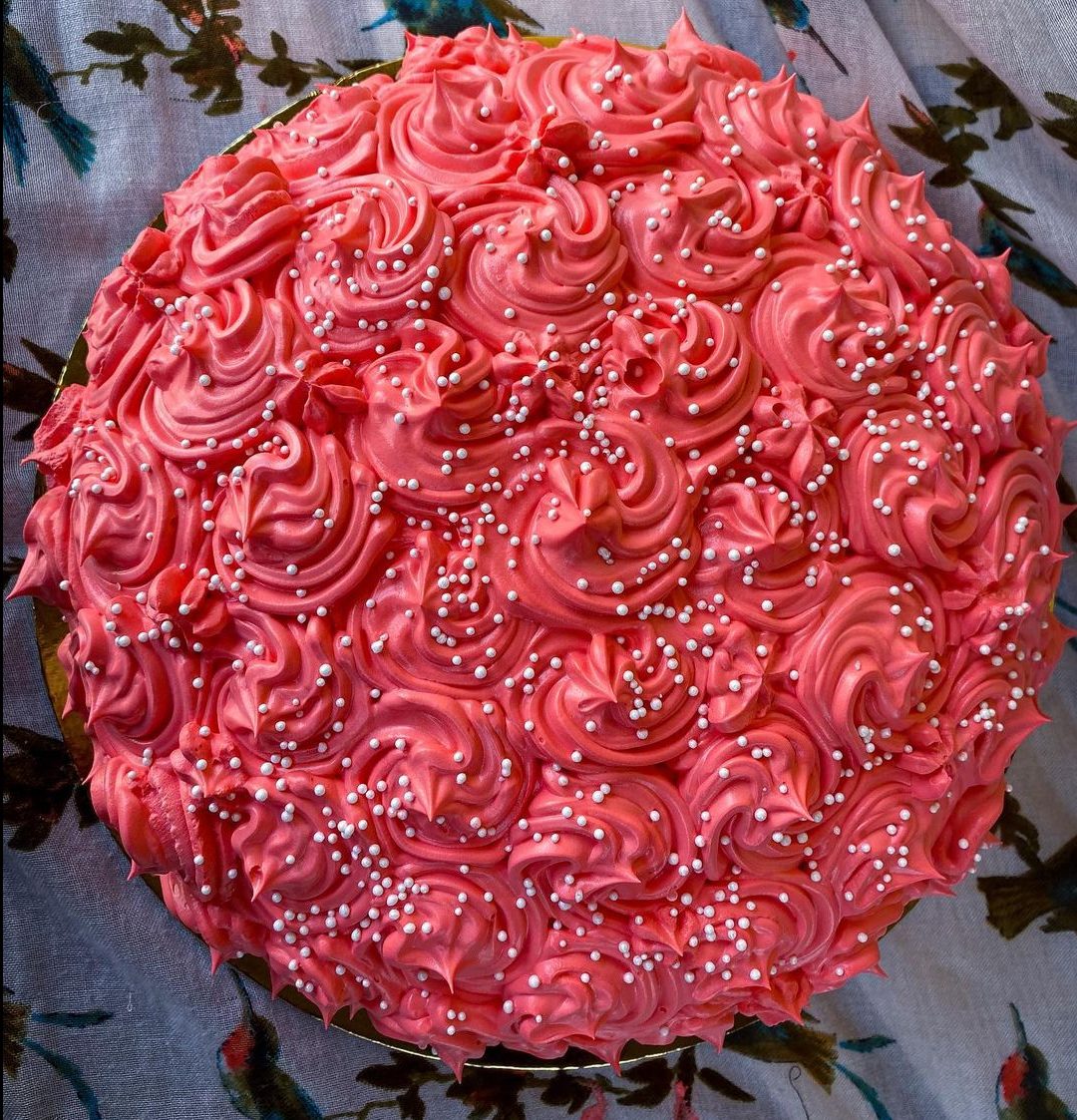 Image Source
4. Sweets Deeds by Kanchan
If you are into fitness and need to control your dessert indulgences, we feel bad for you. But being fit doesn't mean you can't splurge on some gluten-free and vegan desserts. Yes, Sweets Deeds by Kanchan has a variety of treats to pamper your sweet tooth and plenty of them are vegan and gluten-free. No one should ever have to deny themselves an extra serving of dessert.
Image Source
5. Whipping Love
You might fall in love with the delicious bakes from Whipping Love. This home baker does everything from handmake cakes, cookies, brownies, bread loaves, and much more. And their treats are not just decadent but healthy too. They have a variety of healthy goodies on their menu so that you can chomp away guilt-free.
Image Source
6. La Panadería By Sanjam
Whether it is a cheesecake that you are craving or some lemon cake to go along with your tea, La Panadería By Sanjam will satiate all your sugar cravings. Run by home baker Sanjam, you can get your hands on some drool-worthy cupcakes, decadent cakes, and sinful brownies. So whether you are having a tea party or just planning a long coffee break, order some baked goodies to make any occasion happier.
Image Source
7. Sweet Box by Ritu Singh
Sweet Box by Ritu Singh is a home bakery that does some really amazing and creative cakes. From smash cakes to fondant cakes, her baked goodies look too pretty to eat. Every single item on the menu looks so aesthetic and gorgeous that we can only imagine what a bite would taste like. So if you are looking for a last-minute solution for any of your occasions, this home baker will deliver happiness to your doorstep.
Image Source
8. Big Momma's
Run by home baker Guneet Kaur, Big Momma's serves oversized cookies full of gooey chocolate and warm love. Popularly called Big Momma's chill pills, they come in all sizes and chocolatey flavours to fill your heart and soul with nothing but the best! And not just that, Guneet does equally lip-smacking cakes if you are in the mood for a dessert overdrive.
Image Source
Related: Easy Dessert Recipes For A Gourmet Experience At Home