There's really nothing as gratifying in life as indulging in the sweet goodness of a tub of ice cream or dipping into some sizzling brownies. Everything in life can be made better with desserts. Though they end up being a guilty pleasure, desserts satiate a craving and bring immense joy. Throughout the year, Team All About Eve has been out and about, trying some of the best desserts Delhi NCR has to offer. And so that you can enjoy them too, here are the team's favourite desserts of 2022.
Related: 7 Places In Delhi NCR Where You Can Savour Some Of The Most Orgasmic Cheesecakes
1. Sizzling Brownie with Ice Cream, Hashery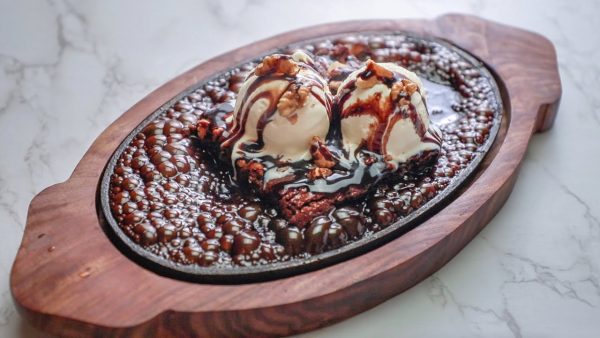 I don't have much of a sweet tooth, but Hashery's double fudge brownie with vanilla ice cream served on a sizzling plate, with an extra drizzle of chocolate sauce had my heart. It wasn't overly sweet and was exactly right for my taste.
Where to find it: Connaught Place
2. Tender Coconut Ice Cream, Naturals
This is probably the Malayali in me, but I absolutely LOVE the tender coconut ice cream from Naturals. It's creamy, fresh, not too sweet, and just what the doctor ordered. Anytime I need a pick-me-up, Naturals' tender coconut ice cream is what I turn to.
Where to find it: Multiple outlets
3. Classic Italian Tiramisu, Diva – The Italian Restaurant
Tiramisu is one of Italy's most popular desserts and you can get it right here in Delhi at Diva -The Italian Restaurant. Layered with espresso, cocoa, creamy mascarpone, sweet Marsala wine and delicate ladyfingers, the classic Italian tiramisu is Sukhmani's dessert of choice this year.
Where to find it: Greater Kailash 2
4. Orange and Rum Medovik, Vera's Patisserie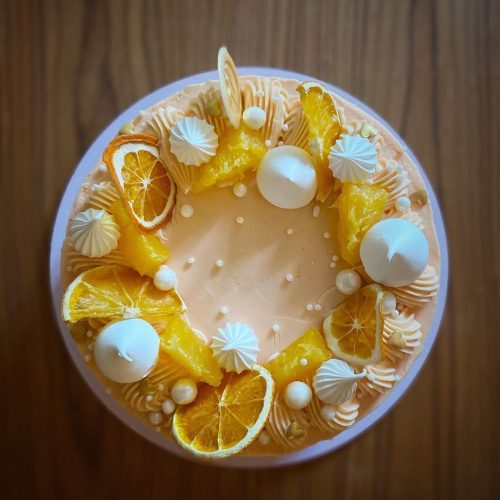 This is another dessert that has absolutely stolen Sukhmani's heart. Made with caramelised honey dough layers and vanilla fillings with a touch of orange bitterness, the orange and rum medovik, or honey cake, has inserts of tender orange cream and rich orange confiture with dark rum. Vera's Patisserie is run by a Russian pastry chef who delivers desserts across Delhi NCR, so you can enjoy them in the comfort of your home.
Where to find it: Vasant Vihar
5. Hazelnut Gelato, Minus 30
Content Producer Khushboo is a fan of the vegan and sugar-free Hazelnut Gelato from Minus 30. Made with almond milk, almond butter, stevia and hazelnut paste, it tastes exactly like Nutella. Just because it's vegan doesn't mean the taste is compromised. So, if you are unable to have dairy due to health reasons or choose not to have it, this vegan gelato is one of the best dessert options in Delhi NCR. They are a delivery-only outlet, so order in and enjoy them at home.
Where to find it: Multiple outlets
6. New York Cheesecake Pancake, IHOP
Features Writer Ravnoor Kaur swears by the deliciousness that is the New York Cheesecake Pancake from IHOP. Filled with cream cheese and topped with glazed strawberries, dusted powder sugar, and whipped cream, it's got the goodness of a cheesecake in a pancake.
Where to find it: Multiple outlets
7. Éclair Chocolate, C'est La Vie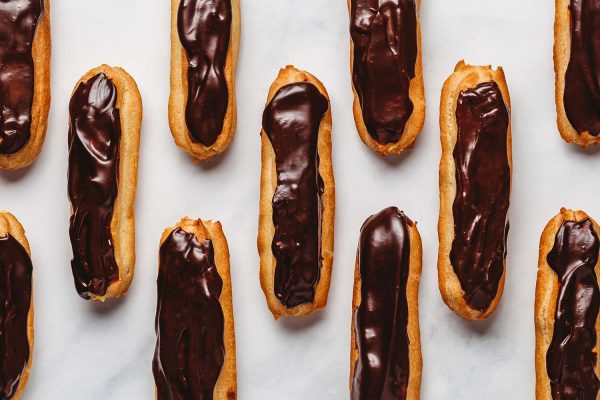 There's something soulful about a classic chocolate eclair, and our Graphic Designer Ishna Bisht is all hearts for the one from C'est La Vie. This crisp and puffy pastry topped with chocolate is a decadence that's a must-try.
Where to find it: World Mark, Gurugram
8. Kuch Nahi Sundae, Giani
Our intern Kalpana Khatana loves the Giani's Kuch Nahi Sundae. Contrary to its name, the Kuch Nahi Sundae has three to four ice-cream flavours topped with mixed fruit jellies, nuts, and brownies. It's one of the best desserts to try out in Delhi NCR.
Where to find it: Connaught Place
Featured Image Source
Related: Best Of 2022: Team AAE Presents The Best Cocktails We Tried This Year And Where To Find Them