Searching for the perfect wedding lehenga in Delhi but can't afford the steep price tags of top designers? Try Shahpur Jat market. The narrow alleys of this hip neighbourhood are filled with home-grown brands and boutiques that sell everything from handmade jewellery to customised gowns and dresses. We recommend these 10 labels that have something for everyone's price range and will make your wedding shopping in Delhi a memorable experience.
1. Bhumika Grover
Starting Price: Rs 25,000
Bhumika Grover seamlessly blends subtle and modern looks in her collection. Her pretty anarkalis in Chikankari and Banarasi silk and gota work are her hottest selling pieces.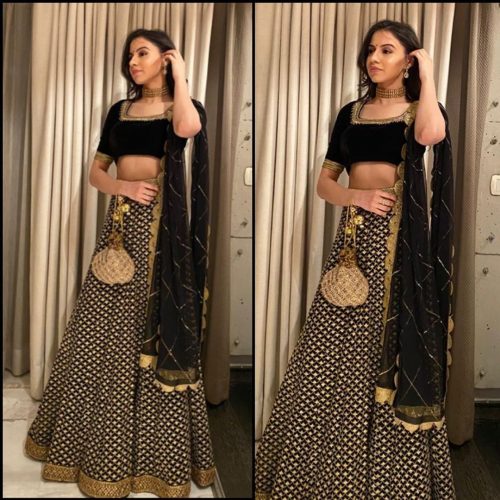 2. Abhinav Mishra
Starting price: Rs 18,000
At Abhinav Mishra's store, you can buy colourful shararas, suits and gowns in bright hues of orange, pink, peach and yellows. His collection adds just the right amount of bling without making you look over the top.
3. Bageecha
Starting price: Rs 12,000
Bageecha is full of elegant Banarasi silk clothing. It has some of the finest pieces weaved by local artisans to give you exquisite Banarasi designs.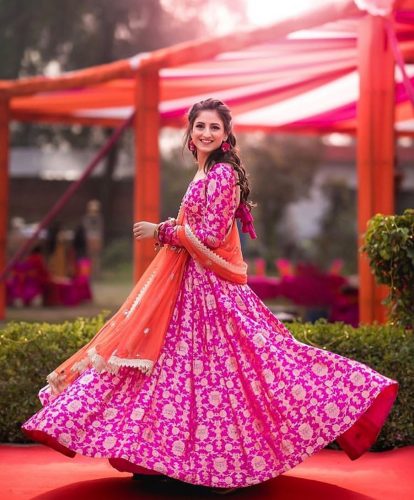 4. Madsam Tinzin
Starting price: Rs. 30,000
Madsam Tinzin has many Bollywood patrons, including Sonam Kapoor. Their delicate floral work and bright colours make their outfits perfect for weddings.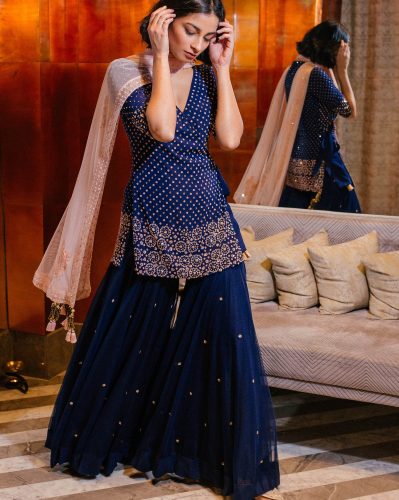 5. Monika Nidhii
Starting price: Rs 20,000
Their lehengas are lightweight and come in effervescent pastel shades. Monika and Nidhii infuse traditional embroidery with modern detailing like tassels and bead-work. The duo creates ensembles with a light sparkle and a smidgen of drama.
6. Nitya Bajaj
Starting price: Rs 20,000
Blended with contemporary interpretations in design, material and craftsmanship, Nitya Bajaj specialises in evening wear. Every handcrafted piece is subtle and elegant, just perfect for weddings.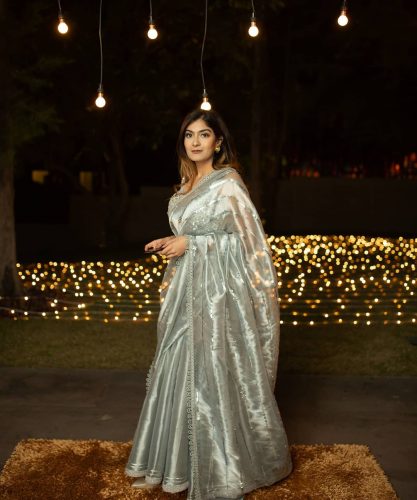 7. Sahiba Singh
Starting price: Rs 30-40,000
Designer Sahiba Singh's mantra is 'effortlessly chic'. You can find pastel shirts, casual tops and dresses in flowing georgettes here.
8. One Pretty Girl
Starting price: Rs 15,000
They have a wide variety of aesthetically pleasing ensembles. One Pretty Girl's lightweight outfits made with silk and cotton stand out from the crowd. You will find top-notch quality and some of the best bridal shopping in Delhi here.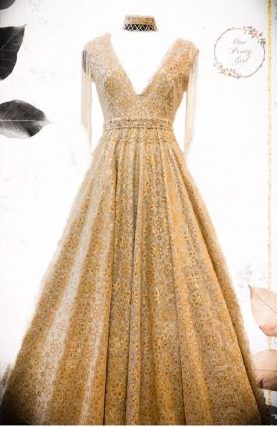 9. Ank by Amrit Kaur
Starting price: Rs 10,000
Pick up trendy dhoti pants, pastel crop tops and breezy lehengas in bright colours. This store has lots of quirky outfit options for the bride's entourage, including sisters, friends and cousins.
10. Gazal Gupta
Starting price: 40-50,000
Among all the Shahpur Jat boutiques, this store really stands out. Gazal Gupta has one of the most pleasing and lush green stores in Shahpur jat. And her clothes reflect the same beauty and elegance. With heavy embroidery and bright colours, this store is a great example of why Shahpur Jat is considered by many as the best market for wedding shopping in Delhi.
All images courtesy of the designers.
Tired of lehengas? Looking for something other than a lehenga to wear at the next wedding? Click here for some gorgeous options.