It's 2021, and we are still confused about what to gift our dads this Father's Day. Finding the right gift for your dad can get quite overwhelming. But there are always better options than just getting a cake for your father along with a WhatsApp GIF. So, check out these super cool and practical Father's Day gift ideas that every desi dad will love and appreciate!
1. A classy pair of cufflinks
Cufflinks from Virrayaa Jewellery 
Your desi dad will never ask for an expensive gift and will want you to save your money instead. But that doesn't mean they wouldn't love a pair of classy cufflinks to add to their collection. So, this Father's Day, give your dad something they will cherish forever!
2. Assorted tea hamper
Assorted Teas Gift Box from Vahdam
No dad can ever say no to a cup of freshly brewed tea. So, this Father's Day, give a gift of good health, wellness, and strong immunity to your dad. An assorted tea hamper with some delicious blends is the perfect gift for Father's Day.
3. Best dad certificate
Best Dad Certificate from Happy Wagon
From changing diapers to teaching life lessons, fathers play a very important role in everyone's life. And they deserve all the awards in the world for being absolutely amazing. So, this super cute best dad certificate will surely bring a smile to your dad's face.
4. Portable music player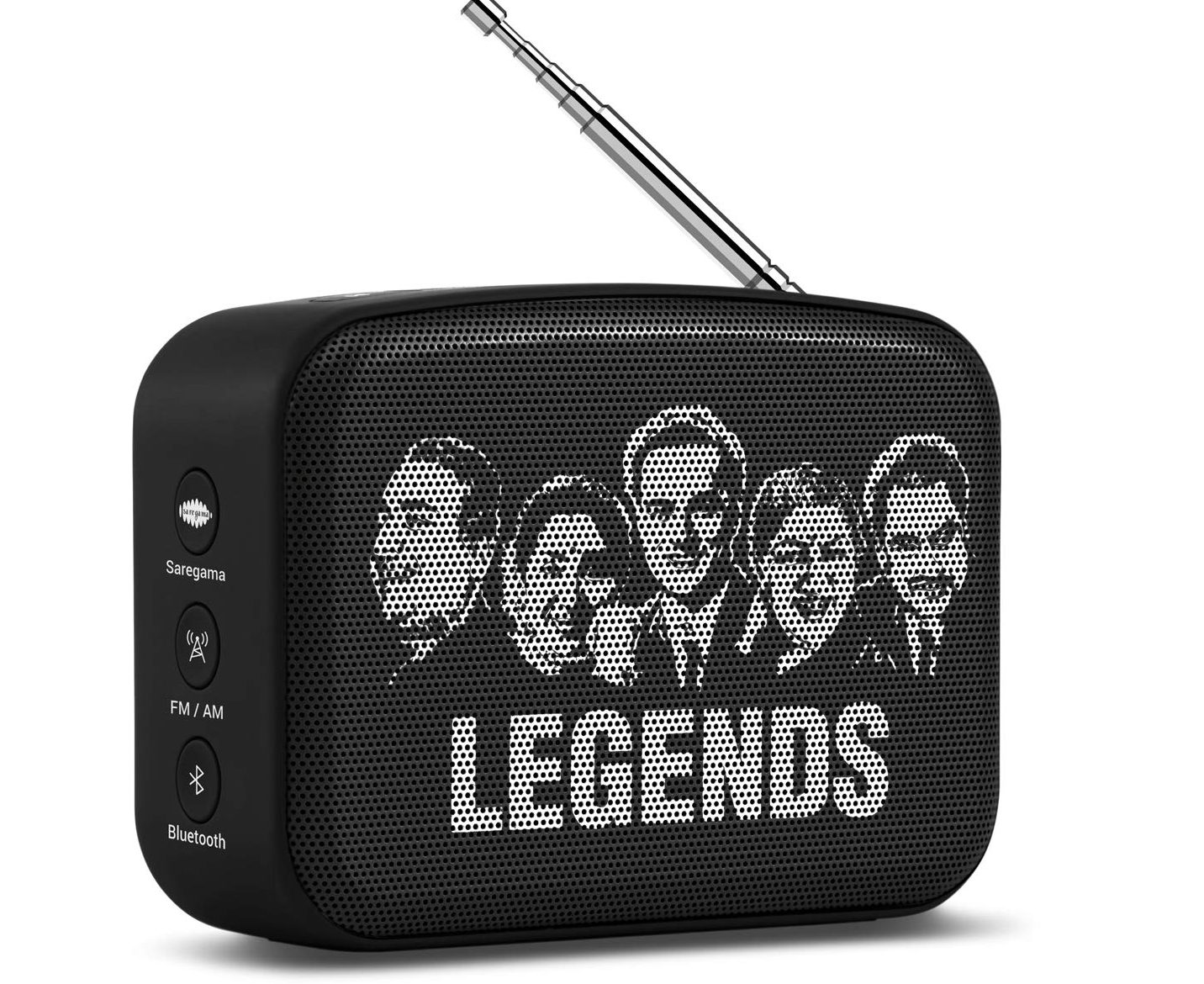 Carvaan Mini from Saregama
For the love of old classical songs, gift your dad a portable music speaker this year! Carvaan Mini is a great option with a collection of 351 classic melodies to keep your father entertained. It's a very thoughtful gift that will be much appreciated by your desi dad!
5. A classic watch
Watch from Joker & Witch
Watches make for one of the greatest gifts for Father's Day. And if you have been looking for a minimal and versatile watch for your dad without going bankrupt, you'll love this one. The black and rose gold combination looks modern and lends a sophisticated charm.
6. A multipurpose bar kit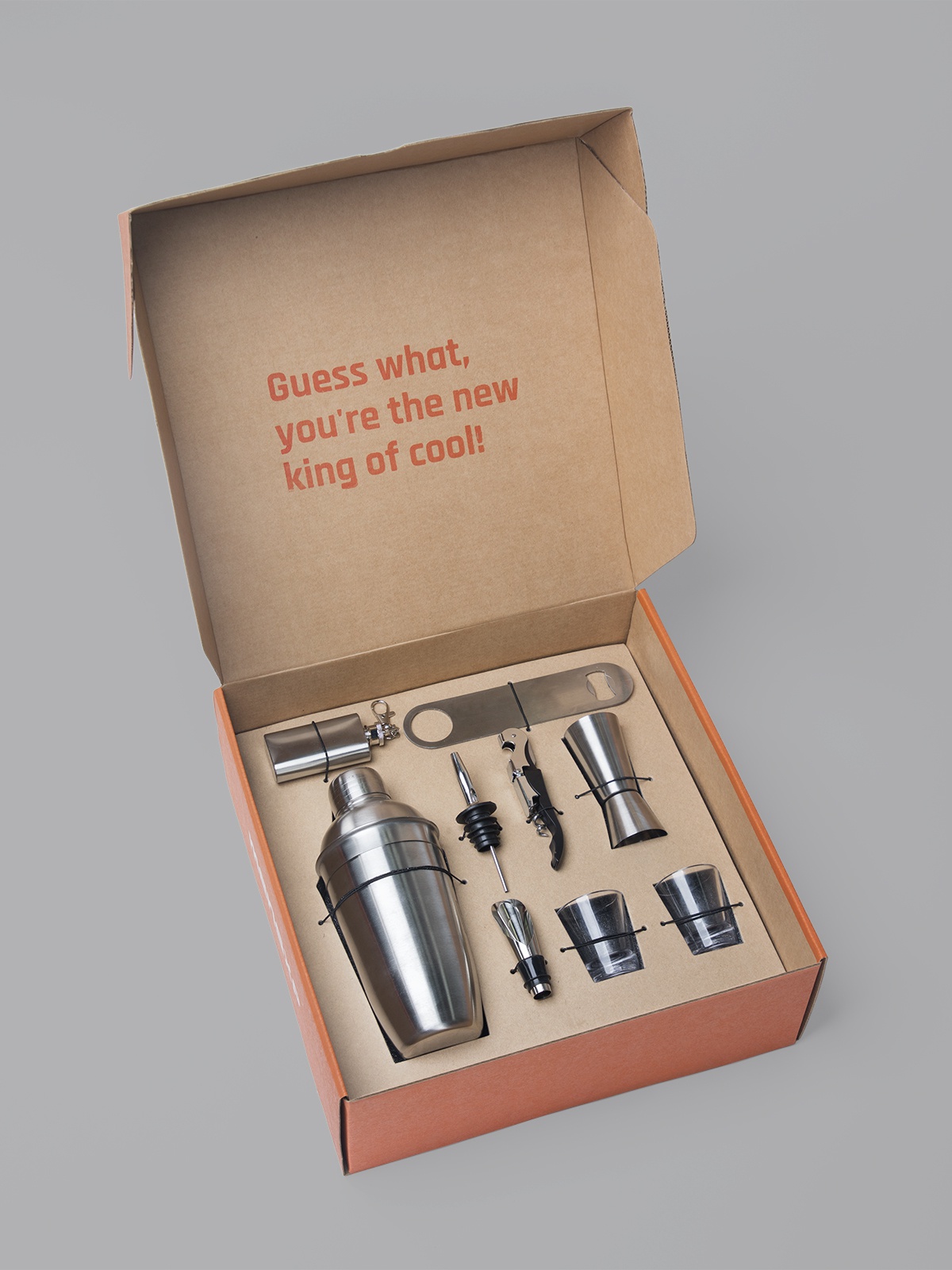 Bar Essentials Kit from MensXp
If your dad loves to entertain and host, a multipurpose bar kit is the perfect gift for him. This might even earn you a drink or two with your dearest dad if he is in the mood. Get this bar essentials kit and let your dad be the best bartender in town!
7. A pair of socks
Socks Gift Box by SockSoho
A pair of good quality socks is one of the most underrated and practical gift ideas for Father's Day. This year, give your father's wardrobe an upgrade with some comfortable and classy socks. Trust us, this will get you major brownie points and a lot of appreciation.
8. A quirky apron
Apron from The Yaya Cafe
If your dad is the chef of the house who treats you to some of the most amazing food ever, he deserves his own apron. And even if your dad can barely make scrambled eggs, he still deserves some appreciation for it. So, get this quirky apron for your dad's kitchen adventures this Father's Day!
9. A grooming kit
Gift Set from The Phy Life
Dads are busy people and hardly ever do the bare minimum for their skin. But let's change that this year and gift them some grooming products. This gift set is perfect for all the dads who don't have time to look after themselves.
10. Wireless earbuds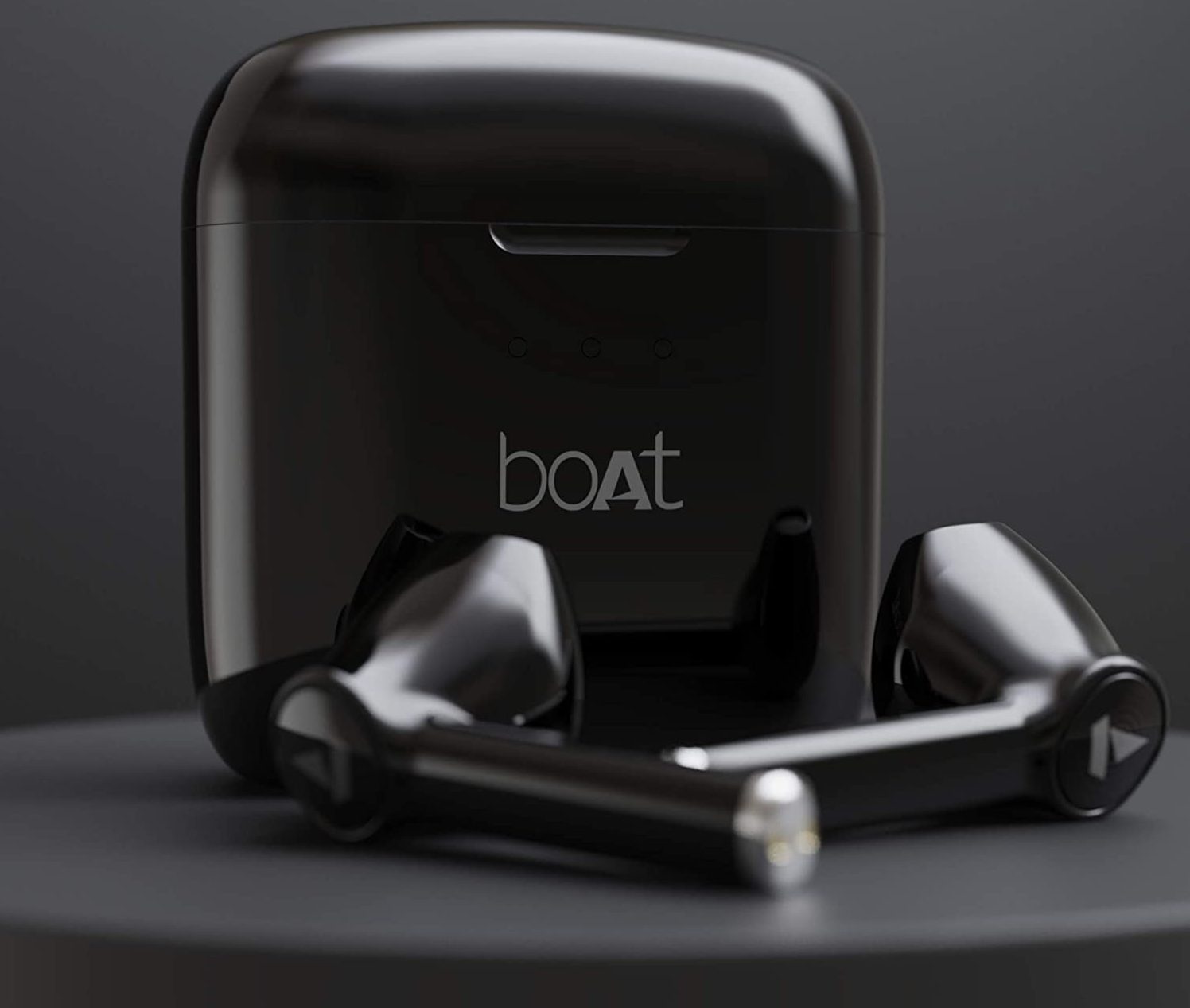 Earbuds from Boat
We all know how dads love to watch videos and listen to voice notes with the volume on full. And if you are fed up with all the noise, maybe it is time to gift your dear dad some wireless earbuds. This is not just a great gift for your dad, but for your ears too, so gift away!
11. A breakfast bundle
Breakfast Bundle from Conscious Food 
A healthy lifestyle is very important and can definitely not be achieved by starting the day with paranthas every morning. So this Father's Day, give your dad something healthy and delicious. A breakfast bundle with ready-to-make breakfast mixes is a great gift for your dad.
12. A pair of running shoes
Shoes from Adidas
A pair of running shoes is an extremely practical gift for your father. And a pair of good quality, lightweight, and comfortable shoes go a long way. So look no more because this pair from Adidas is definitely going to be your dad's favourite!
13. A pair of formal shoes
Shoes from Alberto Torresi
As much as running shoes are important, one can never have enough formal shoes. And this gorgeous pair from Alberto Torresi is very stylish and formal. So if you are all about getting your dad some footwear this year, don't skip on this one!
14. An elegant shirt
Shirt from Numero Uno
If your dad has a favourite shirt that he wears almost once a week, maybe it is time to switch things up. An elegant shirt makes for a great gift for Father's Day. So get your dad a new shirt this year and give his wardrobe a fresh look.
15. A pair of trousers
Oak Chinos from Andamen
If there is one thing that dads love other than roasting their kids, it is a smart pair of trousers. So why stop at just gifting your father a shirt when you can couple it with a pair of trousers? These chino trousers look chic, minimal, and modern and will make a great addition to his closet.
16. A chic pocket square
Pocket Square from House of Badnore
While we are still discussing a wardrobe makeover, gifting your dad a chic pocket square is going to earn you some serious brownie points. And pocket squares scream elegance and sophistication, so get your dad a fun pocket square this Father's Day.
17. Shaving Kit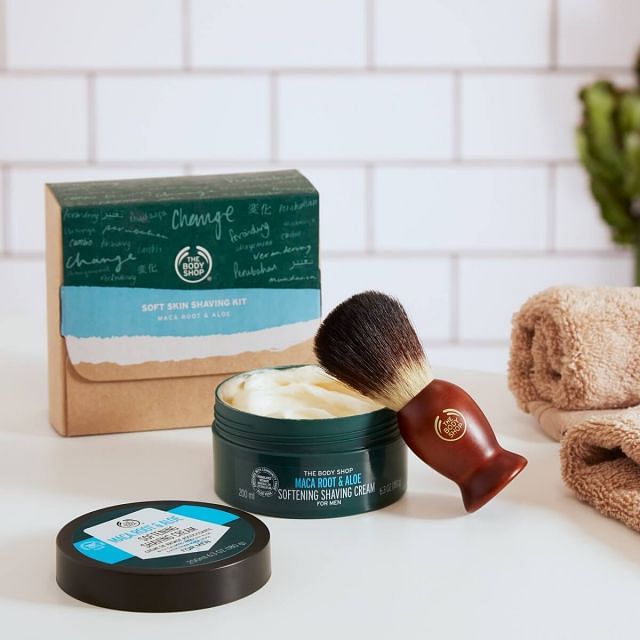 Shaving Kit from The Body Shop
Give your father the perfect grooming kit from The Body Shop. It is gentle and will give him the perfect shave along with soft and smooth skin afterward. This gentlemen's kit is a great gift option and will surely come handy!
18. A tech-savvy gift
Journal Superbook from Nykaa Fashion
Fathers love anything that is multipurpose that simplifies their life. So how about an all-in-one notepad, pen, power bank, and cardholder Superbook? It is an amazing gift for your dad and will save him the trouble of carrying everything separately.
19. Some timeless drinkware
Champagne Flutes from The Decor Kart
There are multiple ways to celebrate the fine taste of your father in life. And one such way is to gift him some timeless glassware to add to his collection. This stunning set of champagne flutes will make a great addition to his barware and is a very elegant gift option.
20. An elegant piece of jewellery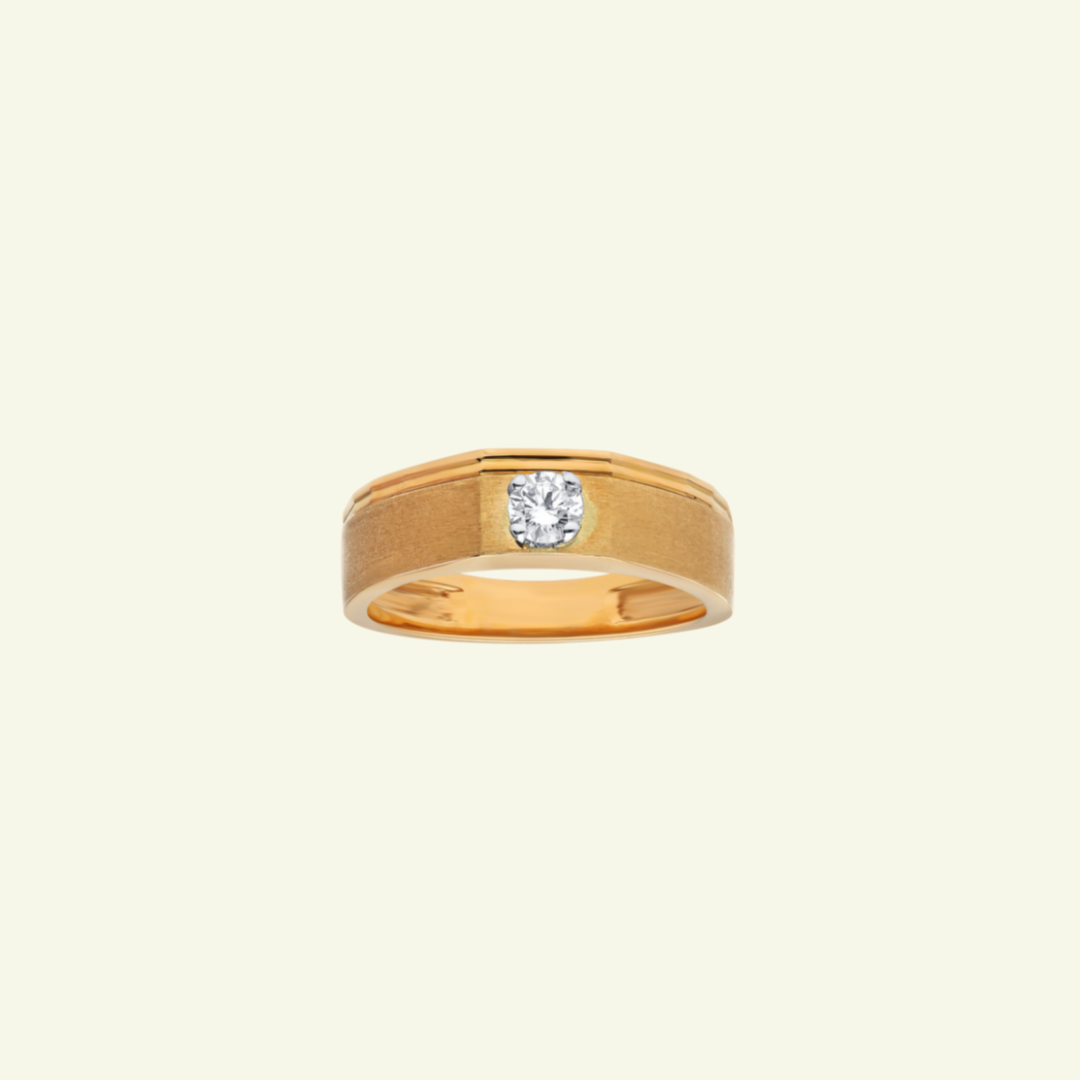 Jewellery from Entice by KGK
We all know that fathers barely wear much jewellery but love a classic ring or a chain. So this Father's Day gift your dad an elegant piece of jewellery. Trust us, even though he won't show it, he will cherish it forever!
21. A belt and wallet set
Wallet and Belt set from Woods
Every dad loves a good quality belt and wallet and it's a classic Father's Day gift. So if you still are not sure about what to get your dad, go old school and gift him a wallet and belt set this year. This one is a no brainer and loved by all desi dads.
Featured Image Source
Related: Which Bollywood Dad Is Your 'Pita Ke Samaan'? Find Out With This Quiz