The special day to celebrate your superhero aka your dad is back! So, what are you planning to get your dad this year? Because if you still haven't found the perfect gift, you can count on us to help you out. Check out some of the most amazing, thoughtful, and practical Father's Day gift ideas that'll earn you the title of 'Dad's Favourite'.
Related: Which Bollywood Dad Is Your 'Pita Ke Samaan'? Find Out With This Quiz
1. Rejuvenating Essentials for Him
Rejuvenating Essentials for Him from Soul Tree
Your father deserves some pampering, so what's better than a gift of rejuvenation for him? This set from Soul Tree is a thoughtful curation of certified natural skin and bath care essentials, perfect for your loving dad.
2. Healthy Paan Hamper
Celebration Hamper from The Betel Leaf Co
If your dad loves paan, this healthy paan hamper is just what you need to gift him this Father's Day! You can choose from their options of mixed hampers and get him a sweet treat from The Betel Leaf Co.
3. Gladius Rum
Gladius Rum from Boutique Spirit Brands
Celebrate your dad and his love for a good drink with smooth and premium rum. Gladius Rum is a blended 10-year-old gold reserve rum that will make the perfect addition to your dad's collection. You can grab it at any wine store in Delhi, UP, Jharkhand, Odisha, Kerala, Andhra, and Telangana.
4. Men's Black Formal Shoes
Black Formal Monk Strap Shoes from Ezok
Want to go with something classic this year and get your dad a wardrobe staple? Well, these formal black shoes from Ezok are a great Father's Day gift idea. They are stylish, breathable, and perfect to style for any occasion.
5. Luxe Hayat Extrait De Parfum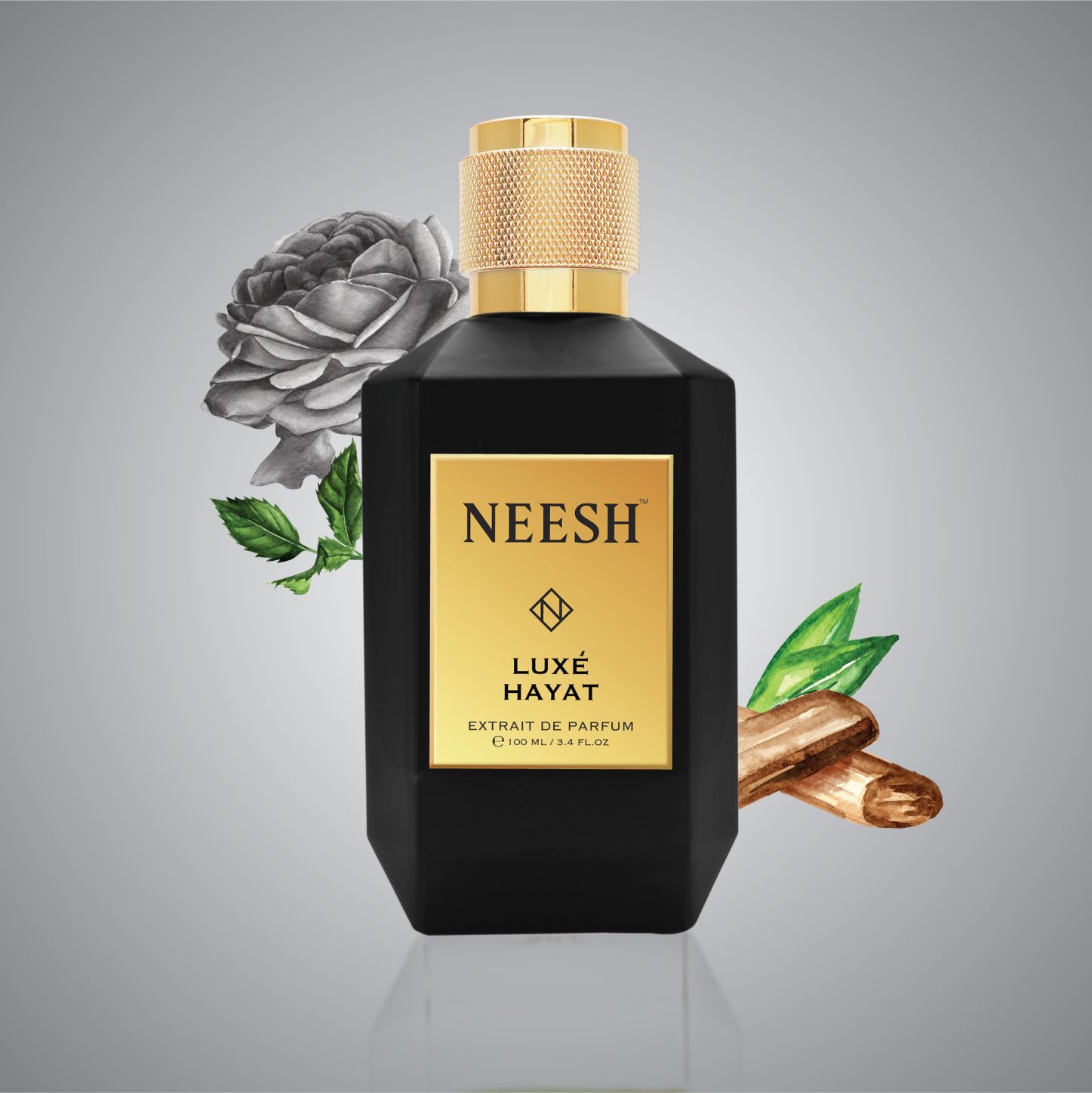 An ode to vintage luxury, Luxe Hayat is a great choice for a Father's Day gift! The fragrance has powdery and woody notes with a dash of earthy patchouli and black rose. The sweet, musky, and smoky aromas are luxurious and long-lasting.
6. Wooden Cutting Board
Wooden Cutting Board from Orvi
If your dad is the master chef of your house, you've got to get this wooden chopping board that also doubles up as a serving platter for cheeses and meats. It's one of the best Father's Day gift ideas for all the dads who love to cook and host!
7. Limited Edition Tea Gift Set
Father's Day Limited Edition Gift Set From Vahdam 
Thoughtfully curated and wonderfully unique, this limited edition tea set from Vahdam is perfect for your dad. It has an assortment of four delectable signature tea blends that your father will love. These include Earl Grey Citrus Black Tea, India's Original Masala Chai Tea, English Breakfast Black Tea, and Organic Himalayan Green Tea.
8. Basil Infused in Sambac Candle
Basil Sambac Soy Candle from Naso Profumi
A scented candle can create a soothing environment and keep the stress of the day away. So, this Father's Day, get your dad a luxurious blend of basil and sambac and make him feel special and appreciated from Naso Profumi.
9. Firdaus Stemless Glasses
Firdaus Stemless Glasses from Whispering Homes
This year gift your dad some elegant and sophisticated glasses to add to his timeless bar collection. They are stylish and perfect for all the dads who love to host the best parties!
10. Lone Wolf Beer
If your dad loves a good brew, you've got to get him some Lone Wolf beer this year. The two new variants strong and mild lager are high-quality malt beers that your dad will surely enjoy! It is available in stores all across Delhi NCR and Haryana.
11. Green Dial Men's Watch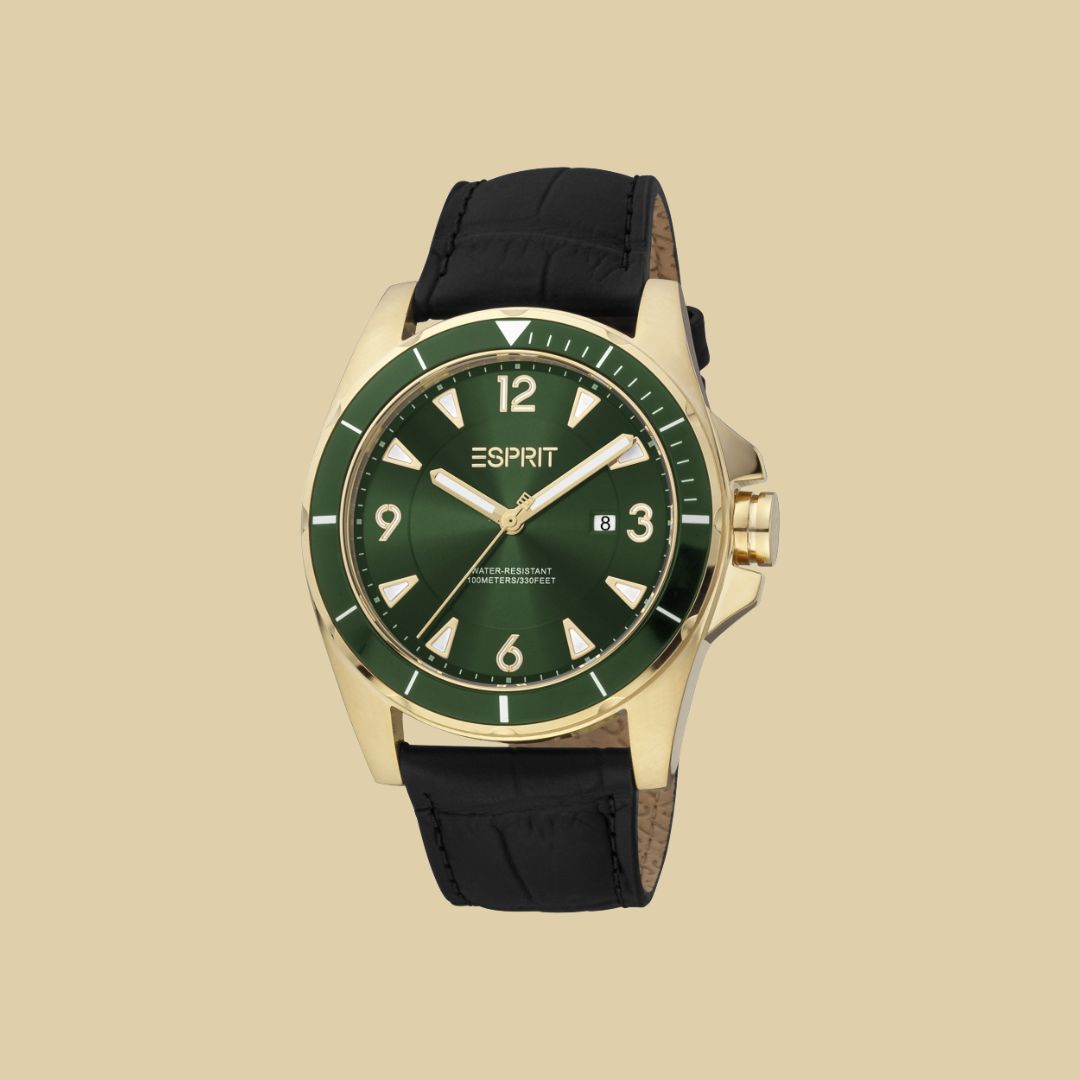 Analogue Green Dial Men's Watch from Esprit
A classy and timeless watch is one of the best Father's Day gift ideas. And this stunning watch from Esprit is perfect to add a touch of fashion, elegance, and sophistication to any occasion.
12. Crocs Sandals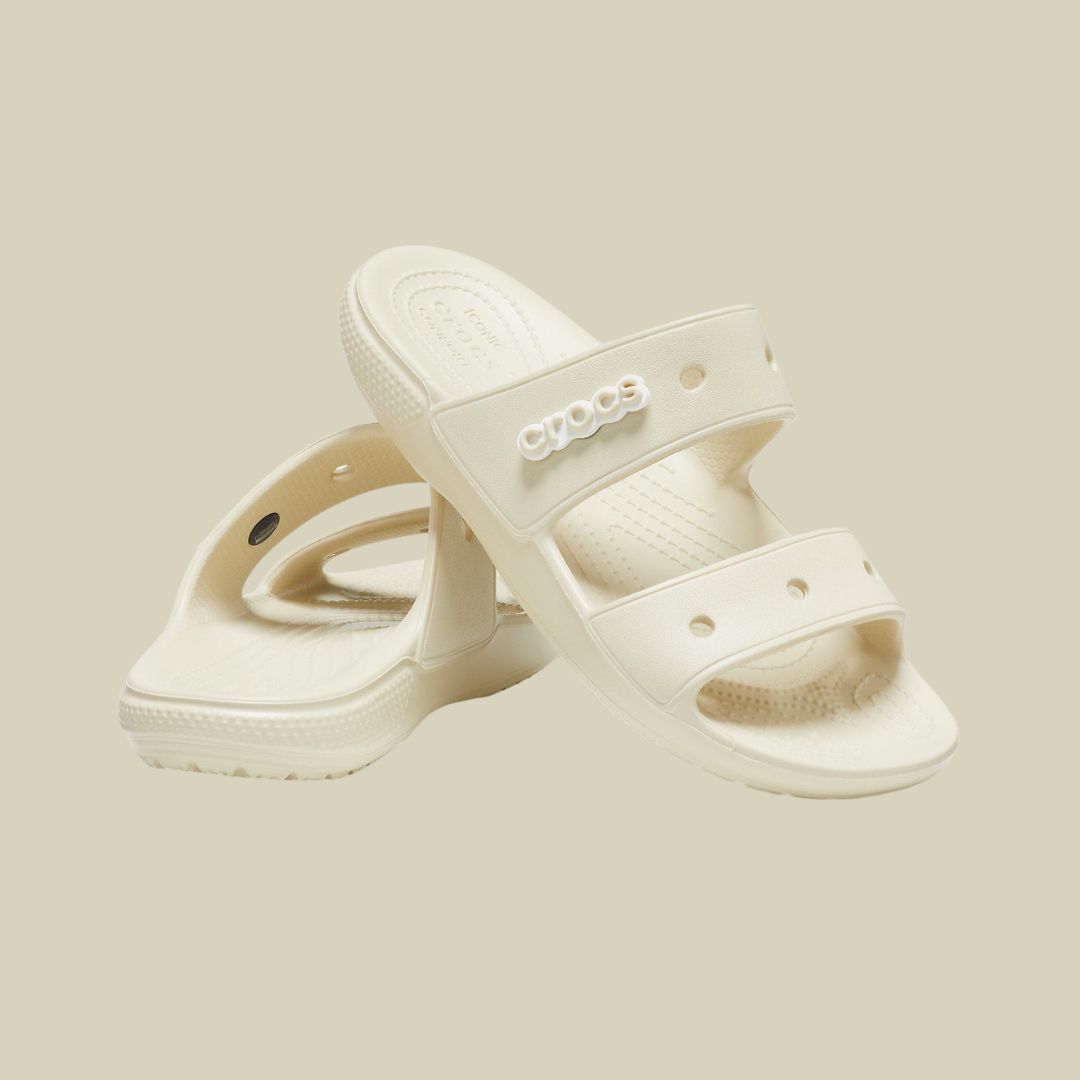 Classic Crocs Sandals from Crocs
How about gifting your dad something fun, fashionable, and practical? Because these classic crocs sandals are a perfect upgrade to their basic footwear. And they are comfortable, casual, and great for daily wear.
13. Luxury Sunglasses
A little fashion goes a long way and what's a better gift than a pair of luxury sunglasses for your fashionista dad? So gift him some trendy eyewear this Father's Day from Izzari.
14. Ayurvedic Massage Oils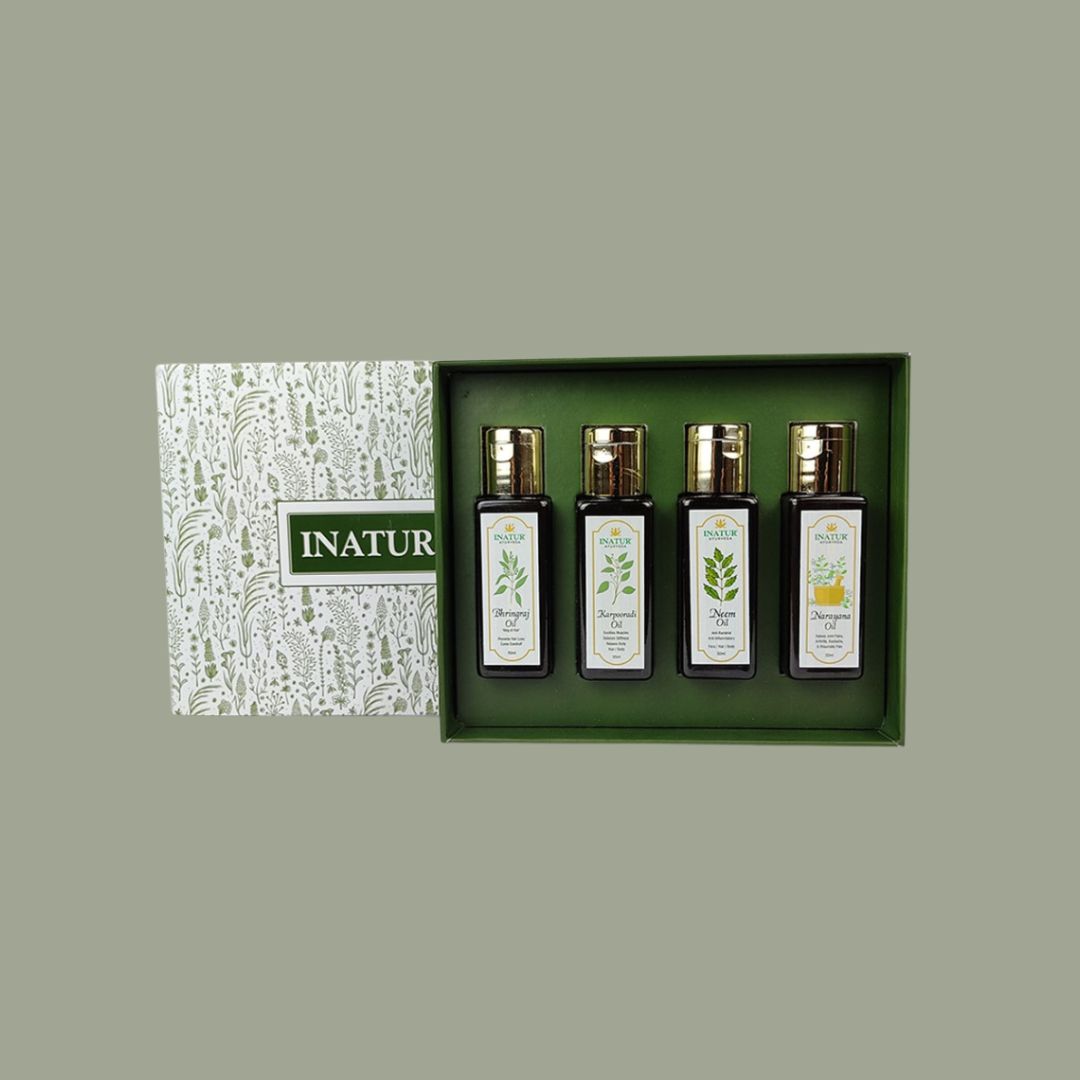 Ayurvedic Wellness Gift Box from Inatur
This Ayurvedic massage oil set is a great gift option for Father's day as these oils are enriched with anti -inflammatory properties to relieve pain and aches. And it also improves blood circulation, quality of sleep, and pacifies unbalanced doshas.
15. Hair Growth Oil
Jadibuti Hair Growth Oil from Urban Gabru
This Jadibuti hair growth oil boost hair growth, strengthen hair roots, and repair damaged hair. It is a great option for your dad and will make a great addition to their hair care routine.