Antarctica isn't exactly a coveted holiday destination. It also isn't anywhere close to comfort for a pregnant woman. But such was the politics of military dictatorships in South America that even pregnant women were not spared. From the 1940s to the 80s, Argentina and Chile were rivals in a unique dispute. Both countries had claimed that Antarctica is a part of their national territory. As part of this dispute, Emilio Palma was born in 1978 in this icy desert, becoming the first person born in Antarctica.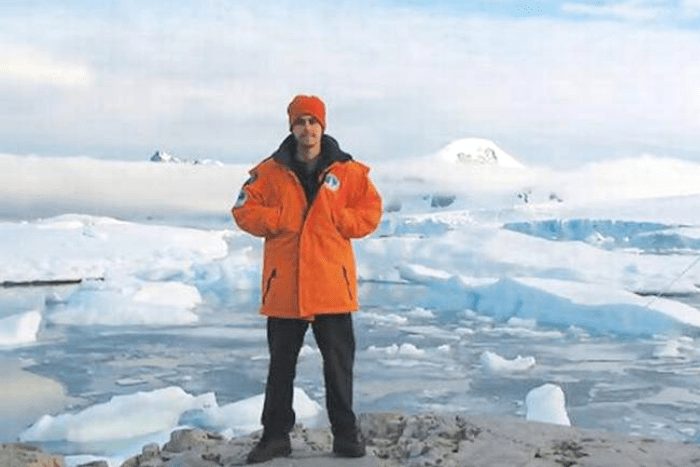 Image Source
Using pregnant women to stake claim over land
In 1977, Argentina's then ruler, Jorge Rafael Videla, decided to send Silvia Morella de Palma to Antarctica's Esperanza Base. She was seven months pregnant at the time, and her only job was to give birth in this icy land to an Argentinian citizen. Her husband, Captain Jorge Emilio Palma, was already in Antarctica as the head of the Argentine army detachment at Esperanza.
A well-known tactic to lay claim on disputed land was to populate it with native citizens. The birth of this baby would help Argentina in asserting a territorial claim in Antarctica. When this baby was born, Argentina changed its maps to include Antarctica in its territory.
Chile retaliated in an even more absurd fashion
Augusto Pinochet, the then Chilean President, decided to take this dispute one step further. Instead of women who were already pregnant, Chile sent newlywed couples to Antarctica. The idea behind this was to claim that a Chilean citizen was not only born there but also conceived on this disputed land. The first Chilean conceived in Antarctica, Juan Pablo Camacho Martino, was born in November 1984. Nicknamed "the penguin", this baby was Chile's answer to Argentina's equally unusual tactics.
Image Source
This exercise continued for a while and eventually, 11 babies were born in Antarctica till 2009. The dispute over Antarctica has calmed down now, and all nations respect the Antarctic Treaty of 1961. This treaty sets Antarctica aside as a scientific preserve and bans any military activity on the continent. While other countries have research bases, Chile and Argentina have colonies with families settled in Antarctica. Even though the number of people isn't too many, both colonies have proper houses and schools.
While women have given birth in this unimaginably cold land, and families live there, we can't even imagine going there on a holiday. Can you?
Related: Rava Idli: The Indian Delicacy That Was Created Because Of World War II