When you think about popular Indian cuisines, the top five cuisines always include some heartwarming South Indian delicacies. Food from the southern states of India has always had that innate quality of bringing an instant feeling of love and belonging to the heart. But, while you claim to be an ardent lover of the good old rava idli, do you actually know about its origin? Did you know that the origin of this dish is associated with World War II?
While it is often categorised under the umbrella of 'idli', the rava idli has one big differentiating feature that makes it stand apart. Unlike the regular idli, a rava idli is actually made of semolina and not rice. It is not only lighter on the stomach but is even healthier, compared to the regular idli. But, why was the rava idli created?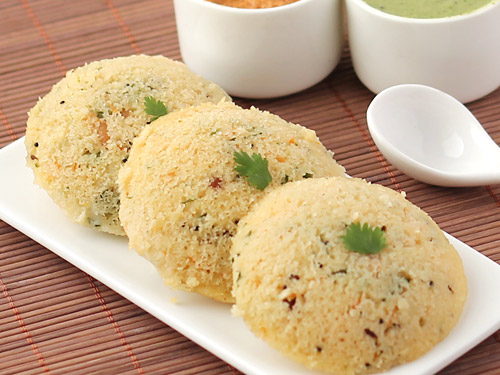 Image Source
Rava Idli and World War II – A story to be remembered
During World War II, a shortage of rice led to an emergency food situation. The shortage was brought about by Japan's invasion in Burma, the largest rice producer in the subcontinent. This invasion also caused a sharp rise in its price. As a result, this shortage proved to be a massive obstacle in the production of idli, the main component of which was rice. It was then that Yagnanarayana Maiya of Mavalli Tiffin Rooms (MTR) experimented with different ingredients and came up with the recipe for the famous rava idli. In an interview with The Hindu, Vikram Maiya, Managing Partner at MTR, revealed that his grand uncle, Yagnanarayana Maiya, had created the recipe that worked with curds, cashews, and seasoning.
Check out this Twitter thread on the surprising origins of rava idli:
Trivia 101 thread : WW2 and the South Indian ( veg) cuisine. During world war 2 there was an acute shortage of rice in India . As Burma the subcontinen's largest rice producer was invaded by Japan . The cost of rice and its products sky rocketed in the country.

— Kavi (@blurt2kc) June 28, 2020
Related: 5 Rice Recipes To Turn Your Regular Chawal Into A Delicacy 
Featured Image Source