The festive season is all about being around family and friends and indulging in good food and fun times. And let's be honest, no one can resist the lip-smacking ghar ka khaana and all those sweets! But as soon as it is over, we often feel guilty for having an extra serving or two. So, don't worry, and try these tips that will help detox your body post the festive season.
1. Cut down on your sugar intake
You must have already pampered your sweet tooth enough throughout the festive season. Now, it is time to reduce your sugar intake for about a week or two. This will help your system function healthily and detox your body. So, stay away from all the sodas, mithai, and any other form of sugar for a bit to cleanse properly.
Image Source
2. Put away all the ready-to-eat food items
Although you can't avoid processed and ready-to-eat food items during the festive season, it is time to get your diet on track. Stock up your fridge with fresh fruits and vegetables and stick to healthy, clean, and fresh food for all your meals. You should avoid carb-heavy dinners for the next few weeks and not indulge in any junk food.
3. Try some detox drinks in the morning
Your body flushes out toxins better when given the right ingredients. Hot water with lemon, green tea, herbal tea, and turmeric water will boost your metabolism. They help the body get rid of the toxins faster, giving your day the right start. Also, staying away from caffeine is a great way to let your body reboot and energise itself.
Related: Teas To Lose Weight And Detox After The Party Season
Image Source
4. Go for a run
Getting back to a strenuous workout won't be easy after all the festive binging. So, to get your body back on track, you need to give it a quick warm-up. Going for a brisk walk for even 20 minutes will help burn excess fat gradually and prep your body for a harder workout later.
5. Increase your intake of water
It goes without saying, but staying hydrated is one of the most important steps in detoxifying your body. And it is not just about having eight glasses of water a day. You can consume water in other forms like coconut water, water-rich fruits, and some delicious detox water concoctions.
Related: H2O For The Glow: Detox Water Recipe Ideas For Healthy And Glowing Skin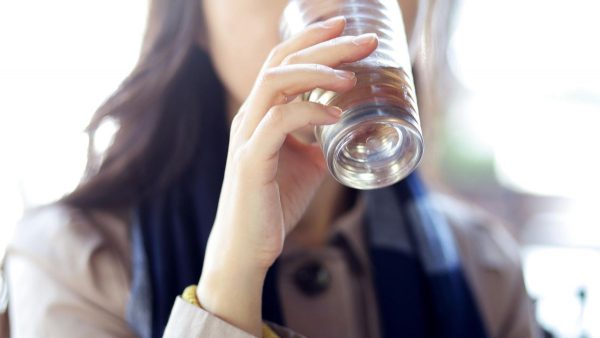 Image Source
6. Try to stay away from dairy products
Switching to plant-based alternatives, or almond or soy milk, in place of dairy is a great way to detox. Since dairy products are heavier to digest, give your gut some lighter options to go easy on your body. You can switch to fresh cheese instead of paneer and herbal teas instead of tea with milk every morning. This will allow your body to process everything more quickly.
7. Have nuts and seeds regularly
Most nuts and seeds are rich in vitamins and antioxidants and are great for your health. So, make use of all those trays and gift packs of dry fruits you got throughout the season. Having chia seeds, flax seeds, and other seeds and nuts throughout the day will decrease your hunger pangs, making you feel full most of the time.
Image Source
8. Get some sleep
Diving back into work after the festive season may sound great, but your body needs rest. Getting a healthy amount of sleep is important for your body to function properly. And it is time to compensate for all those sleepless nights spent partying with friends and family. So, set a schedule and try to get as much sleep as you can to help your body function smoothly.
Related: Healthy And Super Delicious: 8 Smoothie Recipes That Will Leave You Wanting More