Beta ji, if there is one thing I was really looking forward to this year, it was National Cow Hug Day. But all you woke types laughed at it so much that the sarkaar just scrapped it. Very mean, bachche! I had a full day of celebration planned out. Mrs Duggal and I had rounded up some cows also to take around the colony so people could hug them. They're still parked in my basement! Now I'll have to break their hearts and let them live the life they've been living so far…devoid of hugs. Sad. Anyway, you know me. I don't dwell shwell. So, I have decided to rebrand this Valentine's Day but I can't decide what to choose. I have so many good ideas, you see.
Orange Love Day
One of the best ideas I had to reclaim Valentine's Day was to Indianise it completely…by changing the colour of the day. Instead of that ugly red, why can't February 14 be used to raise awareness about orange? It's the colour of our sanskaars, after all. So, why can't it also be the colour of love? All this redness is a conspiracy to defame Indian traditions, I tell you.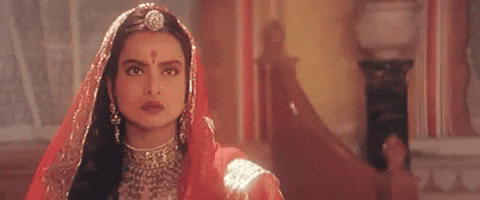 Pet A Puppy Day
I know all the animal lovers out there are as disappointed as I am. We really had all our hopes and dreams pinned on National Hug A Cow Day. But all is not lost. Let's celebrate Pet A Puppy Day on February 14! They're much easier to round up than cows and they're used to random humans touching them, unlike cows who seemed to be getting quite agitated every time I tried to hug one as practice.
Plant Two Sunflowers Day
In this age of OTTs and so much kissing and sexing on screen, I think it's time to go back to our sanskaari 70s, 80s, and 90s when two trembling sunflowers would show up on the screen every time a couple came (hehehe) close enough for pappis. Let's celebrate this February 14 as Plant Two Sunflowers Day, so that by next year, you can just angrily shake the flowers in front of any couple trying to be cozy in public.
Read A Book Day
It should be celebrated every day, but since you need a specific day to do basic things, here's one idea. February 14 should be Read A Book Day! You know why? Because your generation is getting all their general knowledge from WhatsApp forwards and Instagram Reels, and frankly, that is scary, bachche. Quite like the heart emoji you keep sending to so many people close to Valentine's Day. A lot of you believe that human hearts are actually V-shaped. Forget buying roses and chocolates, pick up a school book on February 14.
Jaadu Ki Jhappi Day
This is for all the couples who think it is apshagun to not do naughty things on Valentine's Day. Because even though you scandalise me, I still love you, my bachchas. If you are going to meet in public on this so-called "day of love", you will be beaten up. Some gunda types or a cop will catch you and try to make the day truly memorable for you. When they do find you, please tell them that you are celebrating Jaadu Ki Jhappi Day today. And since there are no cows to be hugged, you and your friend are just looking for needy people to hug. Then just hug them tight. Don't let go for at least four minutes.
Sigh. The things I do to protect you unsanskaari, horny people.
You tell me now. How can I choose from all of these amazing ideas? I think we should just celebrate all of them this week.
GIFs Source
Related: Aunty Eve Takes Down Homophobia: 8 Responses To Shut Those Evil Mouths For Good