If there's one thing that your dear Aunty Eve will never understand, it is people's capacity to hate. They will hate on everything good, bachche. So exhausting to live like this! I mean, if they put that much time and effort into solving my colony's water crisis, Mrs Duggal and I would not have to shout at the Jal Board every second day. Yes, we are friends again. Allies in adversity and all that, bachche.
Anyway, back to the hateful lot of people around us. The other day, the bachcha next door brought his boyfriend home, and like every self-respecting aunty, I was peeking to get a good look. Such a handsome boy!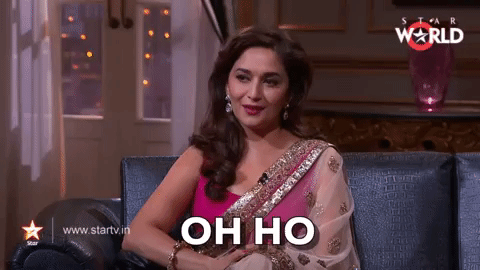 After a few hours, when I went on my evening walk, I saw the two boys leaving and waved them hello and goodbye together. They smiled like good children and I carried on. After all, I have to get my 7,000 steps a day, you know. Around step 4,534, I heard two of my colony-mates talking about them. Normally, I join every gossip session, bachche. But this was not gossip. They were just hating on gay people. And talking utter rubbish about my neighbour bachcha's parents who are apparently ruining our country by not disowning their son.
So, staying true to my personality, I power walked with all my might towards them and gave them a piece of my mind. But then, I realised that they are not the only ones who say such nonsense. And Aunty Eve can't be everywhere at once. I know I'm your superhero, but I don't actually have wings. Hehehe.
Anyway, I have decided to empower you with my wisdom by taking on the most common things homophobic people say. Follow this guide, bachche. You're going to need it because this species is everywhere.
"Homosexuality is unnatural"
Hmmm, so who's the creator of homosexuality? Where is this unnatural thing manufactured? I'm only asking because I'd like to file a complaint in the consumer court but I need to know the manufacturer's name. What? What do you mean it's not manufactured? Does that mean then that it's…natural?
"A man kissing a man is so gross"
Look, we've been in a pandemic for over two years now and it's sweat season once again. Any physical contact is gross. Whether it's a man kissing a man, a woman kissing a woman, a man kissing a woman, or a woman kissing a man, it's all very gross in this heat and humidity. Unless it is happening in an air-conditioned environment. Oh, you think it's gross even then? It's awfully sad na to have never been truly loved. Cannot imagine what you must be feeling.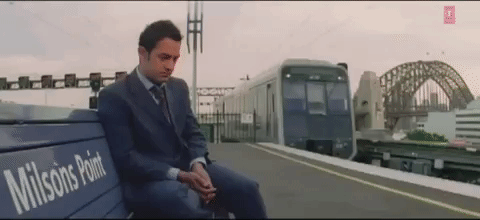 "Ooh, girl on girl action. Hot!"
Oh ho, must we bring out the creep in public? Can it not stay hidden away only to emerge in the private darkness of your damp room full of stinky socks? Or is this turn-everything-into-my-own-personal-porn thing your whole personality now? When you watch two men wrestle in the Olympics, does that also become "ooh boy on boy action" in your head?
"How can gay people get married? What about the sanctity of marriage?"
Yes, what about it? What about the sanctity of marriage when two heterosexual people get married and cheat on each other? What about the sanctity of marriage when women are treated like slaves in their husbands' homes? And what about the sanctity of marriage when women are beaten and thrown out of their homes for not bringing enough dowry? We must protect the sanctity of marriage at all cost, bachche. But the threat to this "sanctity" is not coming from gay people, I assure you.
"Gay couples should not be allowed to be parents"
The last time I checked, a child needs a loving home, stable finances, nutritious food on the table, attentive parents, good education, and maybe a few board games. Nowhere have I seen evidence that children are only happy when one parent has a penis and the other has a vagina. So, what is the logic here? Do you think men are not loving enough to be parents? Or do you think women can't earn money?
Note: At this point, smile and enjoy the awkward silence, bachche.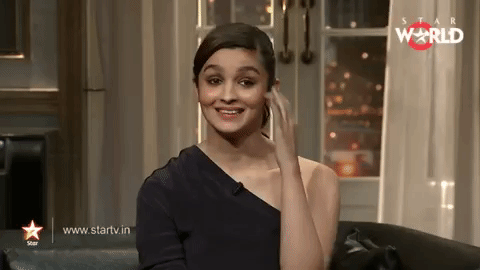 "It's fine if you're gay, but why do you have to make it so obvious?"
It's fine if you're straight, but why do you have to make it so obvious? What's with all these loud celebrations of straight marriages? Why do you have to hold hands in public? Why can't you just do date nights at home instead of making people uncomfortable? Why do you have to shove your heterosexuality in my face? Sounds weird when it's reversed, no? Time to think, child. Time to think.
"It's just a phase"
Is your straight-ness a phase? Are you going to come to your senses and become gay soon? No, right? Do you hear how weird that sounds?
"This is an American thing, we are Indian"
Wow, love is an American thing? Yes, sounds right actually. We're more about hate anyway these days. It's a sanskaar thing, bro. I mean, bhratr. Anyway, how's your hunt for a tall, fair, convented, MBA MBBS MD rishta going?
Stop these evil homophobic characters in their tracks, bachche. Make Aunty Eve proud this Pride month!
Related: Aunty Eve Takes On Body Shamers: 7 Responses To Shut Them Up For Good
GIFs Source