Your 30s are the time to find your all-time skincare soulmates, but your 40s are when you need to get serious about them. At this stage, you need to follow both preventive and corrective tips to have that bright, tight, and healthy skin. Generally, your skin starts losing its elasticity and the collagen production decreases as it matures. But that doesn't mean you can't be a hottie at 40! So, try these tips and tricks and follow the best skincare routine for your 40s to have that glowing and plump skin.
Related: Skincare Routine In Your 30s: 10 Things You Need To Do For Happy, Healthy Skin Forever
1. Switch to cream and milk based cleansers
Your skin needs something gentle and calming that won't strip it of its natural oils. Therefore, cleaning your face with milk or cream based cleansers is the right way to start your day. It helps keep your skin plump, soft, and squeaky clean, all at the same time. And it doesn't disturb the protective barrier created by the natural oils on your skin.
Image Source
2. Add antioxidant serums to your daily routine
As you start moving up the years, your skin loses its natural tendency to boost collagen and sebum. This can expose your skin to the many bad effects of pollution and stress. To balance the skin and help it fight back, you need to have an antioxidant serum in your daily routine. These serums not only boost collagen but also fight free radicals that can harm your skin. Choose serums with Vitamin C or copper but don't get a serum with both the ingredients together.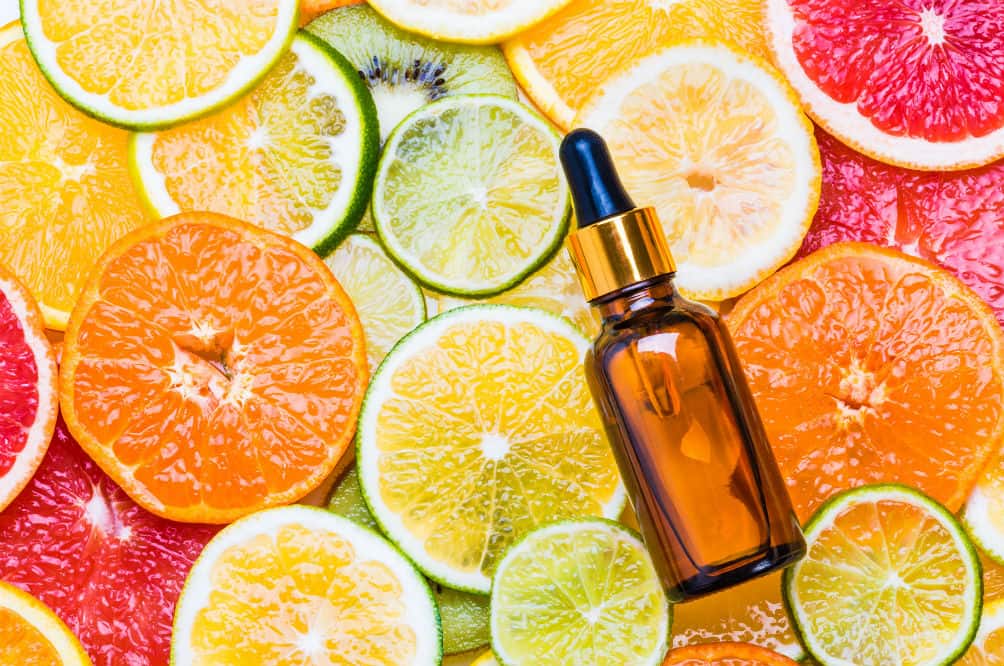 Image Source
3. Use retinol religiously
Your skincare routine for the 40s should definitely have a retinol product that you use on a daily basis. Vitamin A, present in topical retinoids, increases collagen production. This, in turn, helps in reducing fine lines and sunburns, and it improves the texture of the skin overall. As your skin matures, it becomes thick and dull and doesn't shed dead cells as easily. Retinol products help in getting rid of the dead skin, making way for a soft, smooth, and supple texture.
Image Source
Related: Best Retinol Products In India: Creams And Serums To Try In Your Skincare Routine
4. Make space for a gentle face cream in your routine
Your skin goes through a lot on a regular basis. Pollution, stress, sun exposure, weather changes–there are many issues to deal with. Having a gentle face cream to fight off those effects and soothe your skin is essential.
Image Source
5. No matter what your age is, you can't get rid of SPF
Having a 15-minute long skincare routine can sound tedious, but it is important. Therefore, it is best to build one for yourself that you enjoy doing regularly. Applying a layer of SPF should definitely be a part of your fun skin routine. Because as much as the 40s are about corrective measures, it also includes preventive measures. Use your sunscreen every day so that your skin has at least one less thing to fight off.
Image Source
6. Eye creams go a long way in keeping the dark circles away
Eye creams might have been optional in the 20s and 30s, but in your 40s, they should be your BFFs. Since the skin around your eyes is very delicate and thin, it needs a stronger barrier of protection. Eye creams go deep into the skin and reduce dark circles, pigmentation, and dullness. They also help in firming up the area around your eyes. Choose an eye cream that suits your skin texture and targets your problems specifically for better results.
Image Source
7. Using only makeup wipes before bed is a strict no-no
The years of removing your makeup with wipes and waking up with healthy skin in the morning are long gone. At 40, your skin can't put up with your laziness and will break out if you keep using only wipes. Even oil-based cleansing wipes can leave a little bit out at times, so washing your face is a must. Follow the routine of double cleansing and wash your face after using the wipes to have a clear and clean face when you go to bed.
Image Source
8. You must have an AM and PM routine
Skincare isn't just about daytime, you must follow a proper routine at night as well. Having a proper AM and PM skincare routine in your 40s will ensure that your skin is getting the best care. And if you want healthy and radiant skin as you grow, a little extra effort is totally worth it.
Image Source
Related: Organic Skincare Products: What Your Skin Needs From Morning To Night