While skincare is essential, knowing what goes into your skincare products is even more important. What most people are not aware of is that there is a significant difference in natural products and organic products. While organic products are almost completely chemical and paraben-free, natural products are about 50-60% chemical-free. So, if you are looking to build your skincare routine with organic products and minimal chemicals, we have just what you need. Follow this step-by-step guide for a day and night time routine with these organic skincare products. Your skin will thank you!
Related: Skincare Routine For 20s: Essentials To Keep Your Skin Healthy & Glowing
Daytime Skincare Routine:
1. Cleanser
You need to start your day with some hydration, so opt for a creamy or foam-based cleanser. This way, you won't rid your skin of its natural barriers. Using a gentle cleanser to clean your skin is important because, otherwise, you might be exposing your skin to too many chemicals.
Neemli Natural's Hyaluronic & Ceramide Face Wash is perfect to begin your day with. It locks in moisture and replenishes your skin leaving it soft, supple, and hydrated.
Image Source
2. Toner
The next step is to give your skin an extra boost of freshness and hydration. So don't skip the toner and opt for something that is lightweight and absorbs quickly into your skin. Remember, the more moisture, the better it is for your skin.
Juicy Chemistry's Lavender Water Toner restores the pH balance of your skin and evens it out. It is soothing, refreshing, and helps refine your pores.
Image Source
3. Serum
Hydrated skin is happy skin, and dabbing on a little serum is definitely going to make your skin happier. You may feel that a moisturiser is enough but, in reality, your skin needs serum more than you think. Your morning routine should consist of a Vitamin C serum as it protects, brightens, and lightens dark spots on the skin.
Ilana Organics Brightening Skin Serum is an extremely rich and non-greasy serum with rejuvenating Vitamin C. It gets rid of any dark spots and pigmentation, leaving your skin dewy, soft, and hydrated.
Image Source
4. Eye Cream
Before putting on heavy moisturisers and oils, you should always apply an eye cream. Since the skin around your eyes is the thinnest, the eye creams tend to be light and quickly absorbing. So, for your daytime routine, try something that reduces puffiness and cools the skin.
Alanna's Under-Eye Gel with avocado, peppermint, and licorice is perfect for your morning routine. It reduces puffiness and soothes the skin, reducing the appearance of dark circles and fine lines.
Image Source
5. Moisturiser
No matter how oily your skin is, don't skip the moisturiser. Opt for a lightweight but deeply hydrating moisturiser because it will create a barrier for your skin. Choose a non-sticky formula and massage it well into your skin.
The Skin Pantry's Lavender Dew is an amazing formula enriched with Vitamin E, aloe vera, and French lavender oil. It is uplifting, nourishing, and deeply hydrating.
Image Source
6. Oil
The last step in giving your skin all the hydration it needs is a good facial oil. When combined with moisturisers, facial oils seal in the moisture and keep it from evaporating. Opt for a light, non-greasy oil that works its magic by going deep into your skin and doesn't feel heavy or sticky at all.
Arezou's Face Oil is completely organic and made from pure, cold-pressed, gluten-free, organic plant-based oils, and pure essential oils. The best part about Arezou's products is that they are handcrafted from scratch specially for you. You can get your face oil customised according to your skin type and the ingredients that suit you shall be included in the final product.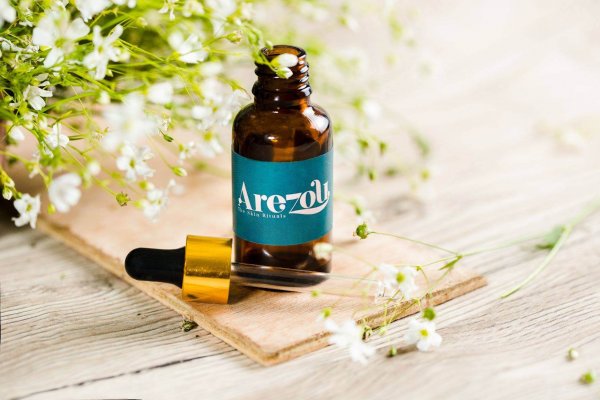 Arezou Face Oil
INR 1,999
7. Sunscreen
Even though oils are the last hydrating product in your day time skincare, sunscreens are an essential final step. Since sunscreen does not need to be absorbed in your skin, it goes after the oil which forms a protective barrier. And no matter what season it is, SPF is an absolute must.
Skin Bae's Deep Moisture UV Protector SPF50+ is perfect for all skin types. With a broad spectrum and coverage, it protects the skin from UV rays and blue light.
Image Source
Related: Don't Skip That SPF Even At Home: Check Out Team AAE's Favourite Sunscreens
Night time Skincare Routine:
1. Cleanser
Once you are done with a long day, you need to prep your skin for the night. Start with a cleansing face wash which is strong enough to remove all the dirt and pollution but gentle on your skin.
Organic Harvest's 6-in-1 Facewash is a great option with natural and organic ingredients. It gently cleanses, controls excess oil, and nourishes the skin from within.
Image Source
2. Toner
After you cleanse, you need to rejuvenate and tone your skin. A toner acts as a primer and allows other products to penetrate into the skin, so don't skip this step.
Vaunt's Watermelon + Seaweed Face Mist is a highly refreshing and hydrating mist. It gives a boost of vitamins and makes the skin firm and supple.
Image Source
3. Serum
For a night time skincare routine, opt for a serum with hyaluronic acid. It preps your skin to absorb more moisture and hydrates and plumps up your skin while you sleep.
Neemli Naturals Hyaluronic & Vitamin C Serum is light, non-greasy, and helps the skin retain moisture. Enriched with antioxidants, it rejuvenates the skin, leaving it soft and smooth.
Image Source
4. Eye Cream
Try a hydrating eye cream or serum that suits your skin. Since the area around the eyes is fairly thin and delicate, make sure you don't use anything too strong. Stick to organic skincare products to take care of the area around your eyes.
Indulgeo Essential's Rejuvenating Eye Serum is enriched with virgin, cold-pressed oils, herbal blends, and innovative molecules. It reduces fine lines, puffiness, and works its magic while you get your beauty sleep.
Image Source
5. Moisturiser
A good night cream that has proteins and helps your skin repair is a must in your routine. Since the skin cells repair at night, it is important to use a cream that has all the ingredients that your skin would naturally produce. You can either look for a cream with retinoids or mix your night cream with some retinol.
Ayca's Rose & Bergamot Night Cream is a deeply nourishing and rejuvenating formula. It reduces pigmentation and fine lines and is suitable for all skin types.
Image Source
6. Face Oil
Just like your day time routine, the final step in your night skincare routine should be a face oil. It seals in all the moisture and keeps the skin supple and hydrated throughout the night. You can use heavier options at night and massage them well into your skin.
Nourish Mantra's Vedic Elixir 8-in-1 Rejuvenating Facial Oil is perfect for a night time routine. Non-greasy and enriched with eight essential oils, it heals the skin from within and adds a youthful radiance to it.
Image Source
Related: DIY Moisturisers For Dry Skin To Heal Your Hands After Washing All Those Dishes
Feature Image Source