Most of us know kadi patta simply as a condiment, but the benefits of curry leaves extend way beyond their flavour. From skin and hair woes to tummy troubles and eyesight issues, these fragrant green leaves can fix several problems.
Here are seven benefits of curry leaves that will convince you to add them to your diet and beauty regimen.
1. Promote hair growth
Image Source
Curry leaf-based hair oils strengthen the hair roots and stimulate hair growth. The nutrients packed within these leaves also treat dandruff and greying. You can simply add some fresh curry leaves to heated coconut oil before application. Alternatively, you can also make a water-based curry leaf paste and apply it to your hair before taking a head bath.
2. Resolve digestive issues
Be it diarrhoea or constipation, curry leaves are the solution. The antioxidants and carbazole alkaloids present in curry leaves have anti-bacterial and anti-inflammatory properties. These stimulate digestive enzymes, eliminate harmful free radicals, and ensure healthy bowel movements.
Related: Beyond Weight Loss: 8 Benefits Of Apple Cider Vinegar For Your Skin And Hair
3. Heal wounds, acne, and burns
Image Source 
A topical curry leaf paste acts as a powerful anti-inflammatory and can be used to treat mild burns and skin wounds. The alkaloids present in the leaves act as an antiseptic and speed up the healing process. You can even leave this paste on overnight to treat boils and acne. Making the paste is easy and requires you to simply blend some curry leaves with water.
4. Stabilise blood sugar
One of the great benefits of curry leaves is their ability to effectively reduce blood glucose levels. Moreover, they boost the body's insulin activity and are rich in minerals like copper, iron, and zinc. These properties make curry leaves an ideal superfood for diabetes patients and for those with blood sugar issues. You can consume curry leaves in the form of a warm brew by boiling a handful of them in water for 5-10 minutes.
5. Relieve nausea and morning sickness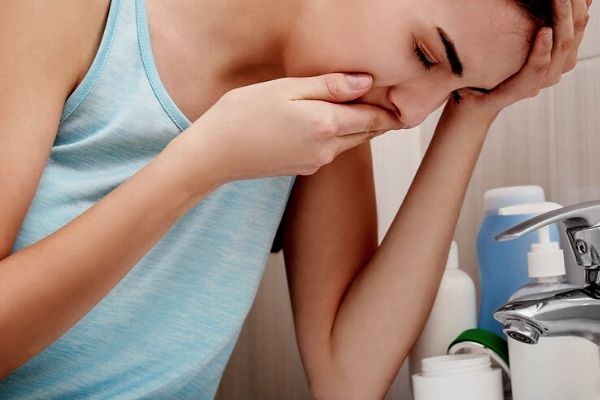 Image Source
Curry leaves promote the secretion of digestive juices, which in turn help relieve nausea and morning sickness. You may opt to simply munch on some curry leaves, or extract their juice and have it with some lemon and jaggery.
6. Improve memory
An excess of oxidative stress in the body can impact one's brain cells, leading to forgetfulness, memory loss, and the eventual onset of Alzheimer's. Curry leaves have shown to reduce the amount of oxidative damage in brain cells as well as throughout the body.
7. Good for eyesight
Image Source
Being rich in Vitamin A, curry leaves work wonders to help maintain good eyesight when consumed regularly. They also prevent the early onset of cataract and protect the cornea from damage.
Make sure to incorporate these miraculous benefits of curry leaves into your daily life ASAP. Your body will thank you.
Related: Everything You Need To Know About Superfoods And Why You Should Add Them To Your Diet
Featured Image Source