Superfoods are the latest health food trend to have blown up the internet. The term is plastered across all your favourite fitness blogs and everyone's talking about how great they are. But what are superfoods?
Superfoods are essentially nutrient-dense foods that have a host of health benefits that collectively help tackle inflammation and boost immunity. That being said, superfoods don't actually make up a new food group and were only termed so by marketers to influence food trends. In fact, chances are that you knew about most of these items long before they came to be known as superfoods. However, now you should make sure that your plate sees a lot more of these for a true immunity-boosting health kick.
1. Turmeric
Image Source 
The revered 'Golden Spice of India' has long been a household hack for mild aches and colds. Turmeric contains the active compound curcumin, which has antioxidant, anti-inflammatory as well as analgesic properties. I personally prefer to skip the haldi-doodh and start my day with a warm cup of turmeric-honey-lemon-pepper tea. The piperine in black pepper helps with better absorption of the curcumin.
2. Berries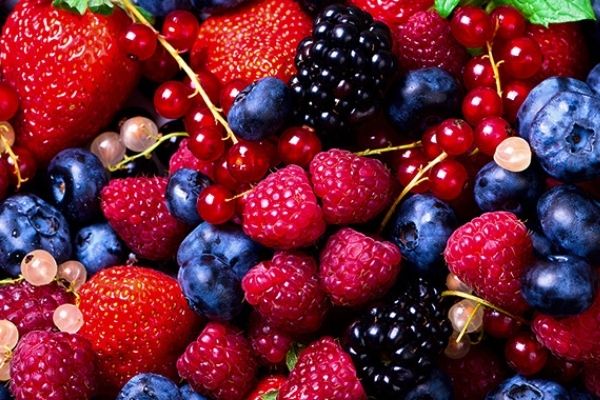 Image Source
Berries like strawberries, blueberries, raspberries etc. are high in fibre and have a ton of antioxidants. These antioxidants help control the free radicals in your body and prevent the development of oxidative stress. Moreover, strawberries and raspberries are also a powerful source of Vitamin C. And well, they're delicious. While fresh berries aren't easily available across India, the good news is that unadulterated frozen berries still do the trick. Add these flavourful superfoods to your daily smoothies ASAP.
Related: 8 Smoothie Recipes That Will Leave You Wanting More
3. Chickpeas
Image Source
Chickpeas have an exceptional nutritional value and a multitude of health benefits to offer. Chickpeas are rich in fibre, specifically raffinose which helps replenish the gut flora and reduce inflammation. The choline found in chickpeas helps boost the body's metabolism, while selenium supports cognitive health. They're also a great source of protein, iron, magnesium, folate, potassium, and phosphorus. Skip the chips and dip, and go for some hummus and steamed veggies for your next snack.
4. Leafy greens
Image Source 
Most of us have a love-hate relationship with green juices and smoothies. But like you've heard a million times before, greens are your best friends. Leafy greens are a powerhouse of nutrition. They're an excellent source of fibre, folate, and carotenoids. And that's not all, these superfoods are also rich in calcium, iron and vitamins C and K. In fact, kale is a better source of calcium than milk. Moreover, studies have found that the carotenoids in leafy greens have the potential to inhibit the growth of certain types of cancer if consumed on a regular basis. So, don't shy away from your palaks, saags and methi anymore, your body will thank you.
Related: Can't Stand The Greens? These Delicious Green Smoothie Recipes Will Change Your Mind
5. Pomegranate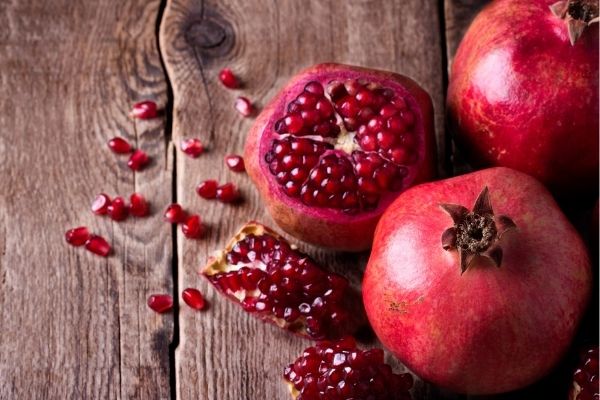 Image Source
Pomegranates are delicious. And also, tedious. But don't let that stop you from consuming this superfood anymore. Those juicy anars have high amounts of antioxidants which help bring down inflammation and contribute to cell regeneration. Pomegranates are also great for heart health and keep your blood pressure and blood sugar levels in check. So, what are you waiting for? Get down to that peeling and deseeding business already. Because clearly, the benefits of this juicy fruit outweigh your lazy lamhein moments.
6. Moringa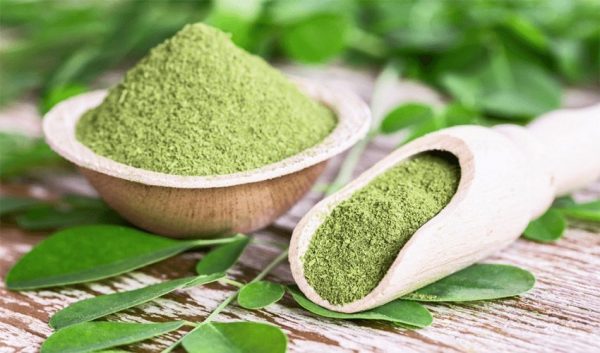 Image Source
Moringa has long been lauded as the 'tree of life' and rightly so. Popularly known as drumstick, this superfood is used as an antioxidant, an aphrodisiac, and to increase breast milk production for lactating mothers. Moreover, it has proven to be a worthy fighter against a host of diseases like anaemia, arthritis, asthma, diabetes, constipation, cancer, stomach ulcers, thyroid disorders, heart problems etc. While the drumsticks and moringa leaves can be consumed as cooked vegetables, you may also use moringa powder as a condiment.
7. Green tea
Image Source
Swapping at least one of your daily cups of coffee with some green tea will take you a step closer to achieving your health goals. This elixir has the potential to prevent cellular damage leading to cancer and ageing. It also helps maintain heart health and improve cholesterol levels. The antioxidants present in green tea also protect against neurogenerative diseases and combat free radicals in the body.
8. Brazil nuts
Image Source
If skin concerns keep you up at night, this superfood is the way to go. Brazil nuts are known to be excellent emollients and help with skin conditions like psoriasis, eczema, and acne. Being selenium-rich, they also enhance immunity and bring down inflammation in the body. That being said, too much selenium isn't good for you either, so consume these in moderation.
9. Whole grains
Image Source
Refined grains like regular atta, maida, and white rice are stripped of most of their nutrients during the milling process.  On the other hand, whole grains like brown rice, rolled oats, buckwheat, millets, quinoa etc. are extremely rich in fibre and trace minerals. Switching to these grains for your carb intake is the first step to take in your mission to reclaim your health. Whole grains have the power to repair your gut and will drastically reduce your dependence on artificial supplements for things like zinc, manganese, copper, magnesium, and iron. For those who want to shed any extra weight, consuming whole grains will keep you full for longer and help you cut down on the mindless snacking.
10. Fermented foods
Image Source 
Regular consumption of probiotic-rich fermented foods like kombucha, kimchi, kefir, and sauerkraut is essential to replenish your gut microbiome. These contain plenty of good bacteria that can reverse the damage done by inflammatory foods. In fact, fermented kimchi is known to boost metabolism and aid weight loss as well.
As has been said time and again, food is medicine. What you fuel your body with has a direct impact on your health and wellbeing. And while this list of superfoods isn't exhaustive, it'll definitely help you get started on your health journey.
Related: IBS Diet: Foods That Are Easy And Comforting For An Irritable Bowel 
Featured Image Source