The weekend is finally here! And it's time for house parties and cocktails. Most of us think that you have to go out for a nice cocktail, but you can make them at home with just a little bit of help. We got Ernest Reid, renowned mixologist and brand ambassador for Dewar's India, to show us how to make whisky cocktails at home – with a twist. Ernest added a desi touch to three classic cocktails to literally spice up your weekends.
Here are three whisky cocktails with Indian ingredients for the discerning new age drinkers.
Masala Coke Float
Ingredients:
50ml Dewar's 12 years
90ml Masala coke
One scoop of Vanilla ice cream
Coriander sprig
Method:
Infuse the Scotch for five minutes with toasted garam masala powder. Strain with either a cloth or a coffee filter. Take another small amount of masala powder and mix it into the vanilla ice cream. In a highball glass, add ice, whisky, and the coke, leaving enough space to add a scoop of the ice cream. Garnish with a sprig of coriander.
Tea Old Fashioned
Ingredients:
10ml tea syrup
60ml Dewar's 12 years
2 dashes of bitters
Method:
To make the tea syrup brew, make a very strong cup of your favourite tea. Ernest prefers Assam tea but most teas will work, except fruit teas. Once brewed for about five minutes, add the tea to equal parts of white sugar and stir until it's dissolved. To make the cocktail, add the ingredients in a mixing glass and stir for dilution.
Your dilution should have a tiny bite to it, so that when you pour it into a glass over ice, it'll be perfect.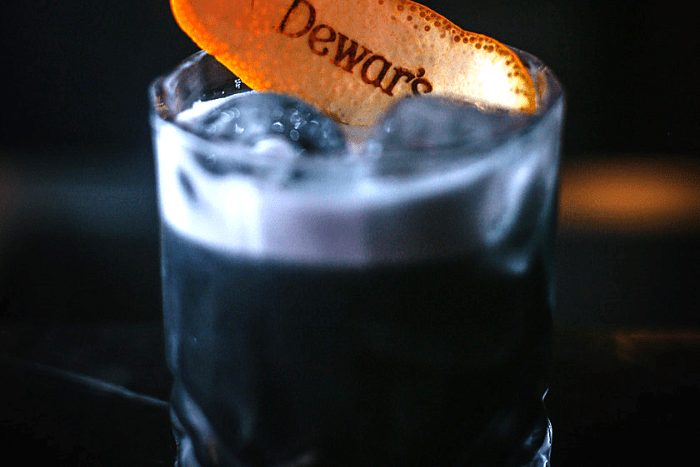 Spiced Pineapple
Ingredients:
50ml Scotch whisky
70ml fresh pineapple juice
10ml cinnamon syrup
3 curry leaves
1/4th teaspoon of toasted garam masala powder
Cinnamon powder
Method:
Slap and gently muddle the curry leaf and masala. Add the rest of the ingredients, and shake without ice to foam up the drink. Add ice to chill and dilute, and double strain into the glass. Garnish with a slapped curry leaf and a sprinkle of cinnamon powder.
Use these cocktail recipes, and be the star mixologist at a house party this weekend!