Delhi NCR has witnessed a series of low to moderate intensity earthquakes since April. While this is no indication of a major earthquake in the near future, there is no harm being prepared. These frequent shakes have acted as a reminder for us to be ready for an emergency evacuation at any time. After all, Delhi is located in one of the most earthquake-prone zones in the country. To significantly increase our chances of survival in the event of a major earthquake, we prepared a guide on what to do during an earthquake and immediately after the shaking stops.
PREPARING FOR AN EARTHQUAKE
Prepare an emergency bag and keep it handy
Here are a few essentials which should be in your emergency bag:
Toothbrush + toothpaste
Clothes – one or two changes, undergarments, socks
Sunscreen
Toilet paper roll
Wet wipes
Bedsheet, large enough to cover a surface to sit
Soap
Small bottle of body lotion, to prevent dry skin from cracking which can bleed
Water bottles
Food – Small packets of nuts or namkeen + protein bars
Medicines – Painkiller + anti-diarrhea + anti-acidity + any other medicine you need
Bandages, band-aids, cotton balls, gauze and a small bottle of antiseptic liquid for cuts and scratches
Sanitiser – skin and surface
Reusable face masks
Fully charged power bank + charging cable for your phone and the power bank
Sanitary pads
Scissors
Hand towel
Any valuables like small, precious jewellery
Cash – Store money in different pockets and places.
Mosquito repellent
Food packets + all other essentials for your pet
Copies of important documents including IDs
Make individual bags for all members of the household so that no bag is too heavy to carry and in case of separation, no one is left without essentials. Each member, including kids, should either pack their own bags or be present when you're doing it for them so that they know what's where. Label every bag with what's in it so that you don't have to scramble to find anything when you need it. This bag should be kept within reach to grab and go.
Reorganise your house to avoid minimal falling of heavy objects
Look around your house and identify objects which can fall and hurt someone. Move all breakables to a lower shelf, so that you don't have to worry about glass on the floor while evacuating. Move all heavy furniture and appliances away from the path to the main door.
Put notes as reminders on appliances that need to be turned off
If you can, switch off all appliances before evacuating. To make this easier, put notes on these appliances as reminders. Be especially mindful of the gas connection.
Check designated assembly areas in your colony
Ask your RWA where the nearest assembly point is to your house. You should know how to get there if needed. Plan alternative routes and assembly points as well.
Make copies of important documents
Keep copies of your IDs and important documents in your email and phone. Store the originals in the safest place you can find, but make printed copies and keep them in your emergency bag as well.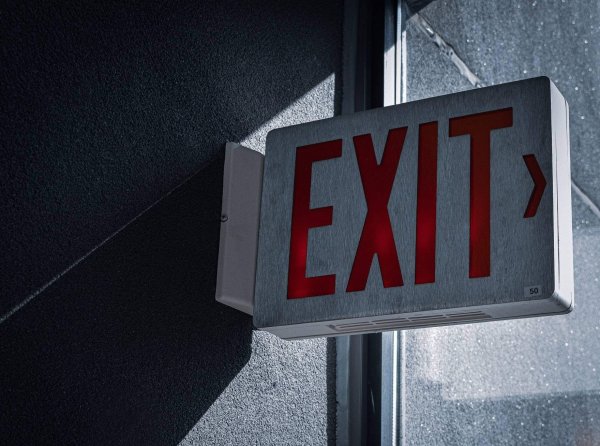 WHAT TO DO DURING AN EARTHQUAKE
Drop, cover and hold
This is one of the most important things to remember during an earthquake. It is essential that you understand and train your family members in this practice. Here's how to do this:
Drop: When the shaking begins, drop to your hands and knees to a crawling position and to avoid falling. If you are in a wheelchair, lock the wheels and bend over.
Cover: Protect your head and neck with your arm. Crawl under a sturdy table or against an interior wall which is away from anything that might fall. Don't gather under the doorway, it won't protect anymore than the rest of the house.
Hold: Crawl to a safe space and stay where you are until the shaking stops. If you're under a table, hold on to it with one hand while protecting your head with the other.
If you are indoors:
Do not try to run out while the building is shaking.
Do not run to other rooms during the shaking. Follow the drop, cover and hold system.
When the shaking stops, and if you can, leave the building immediately.
Stay away from the kitchen, windows, heavy furniture and appliances.
If you get trapped inside, keep dust away from your eyes, mouth and nose. Make loud noises to draw the attention of rescue teams.
If you are driving or outdoors:
Do not stop under a bridge, overpass, trees, street lights, power lines, or big overhead signs.
Stay inside the car until the shaking stops. Move your car out of traffic later, if you can.
When you drive again, go slow and watch out for debris or gaps in the road.
Wherever you are or whatever you're doing when an earthquake hits, aim to reach a clear, open space away from all tall buildings, power lines and trees.
WHAT TO DO AFTER AN EARTHQUAKE
Turn off all appliances, if you can reach them. Remember the gas pipeline.
Be prepared for aftershocks. Move out of the building safely.
Check yourself and your family members for any injuries.
If you are trapped inside, do not panic. Protect your eyes, mouth and nose, and shout for help.
Follow all safety regulations and do not attempt to enter your house until it is safe.