The health and beauty advantages of olive oil have been known for years now. But apart from this, there's very little that we actually know about this miracle oil. What is extra virgin olive oil? What are the different kinds of olive oil? Which one's better for us? And most importantly, which brand of olive oil should we use for Indian cooking?
Before getting into any of those details, however, you should know the basic differences between the several kinds of olive oil. There are so many types of olive oil out there that it's easy to get confused. Most of us don't know the difference between pomace, virgin olive oil and extra virgin olive oil. So, we made a olive oil guide for you. Check it out:
Pomace Oil
This is an oil of a lesser grade than regular olive oil because of the way it's extracted. Pomace is extracted from the fruit of the olive tree, like olive oil, but the process for pomace extraction also uses solvents and other chemicals. It's a by-product of the process of olive oil extraction and is hot-pressed. Refined pomace oil can be used for deep frying and other forms of high heat cooking, but crude pomace oil is not fit for human consumption. Because of its high smoke point of over 200 degrees Celsius, pomace is a good option for Indian cooking. However, if you're looking to extract the health benefits of olive oil while cooking with pomace, that's not going to happen. This kind of olive oil has the least amount of nutrients associated with olive oil.
Virgin Olive Oil
This is a higher grade of olive oil than pomace. No heat or solvents are involved in the extraction process of virgin olive oil. However, virgin olive oil does have minimal, mostly imperceptible defects which most of us wouldn't even notice. The classification of olive oil also depends on the level of acidity. After extraction, if the olive oil is found to have an acidity between 0.8 and 2.0, it's classified as virgin olive oil. This kind of olive oil is best used for light cooking, like sauteing vegetables. You can also sprinkle it on dishes after cooking to enhance flavours.
Extra Virgin Olive Oil
Extra virgin olive oil is the highest grade of olive oil and is also more expensive than the other variants. This type of olive oil has no defects at all and has an acidity level below 0.8. Extra virgin olive oil also has the largest concentration of healthy vitamins and minerals among the different kinds of olive oil. A lot of people cook with extra virgin olive oil but it isn't advised since it burns at a lower temperature than other oils. This oil isn't recommended for Indian cooking because of its low smoking point. Exposing it to excess heat will also mean that you lose most of the health benefits of extra virgin olive oil and its distinct flavour. Since this is an expensive oil to buy, it's best to use it as a dressing on salads or other cold dishes.
Light and Extra Light Olive Oil
We've already established that the most advantages of olive oil are found in the extra virgin kind. However, we also see a lot of light and extra light olive oils in the market. What do these mean if extra virgin olive oil is the healthiest one? Light and extra light, in the case of olive oil, refers to the colour and how much the oil has been refined to attain that light colour. It doesn't really refer to the calorie content of the olive oil bottle. So if you're opting for olive oil for its health benefits, you don't really need the light or extra light kind.
Here are some of the most popular olive oil brands in India:
Ryca Olive Oil
This is a popular brand of olive oil in India and is used for cooking and therapeutic purposes. Reviews say that it works as well on the skin as it does on the frying pan.
Price: INR 247 for 200 ml
Click here to buy.
Bertolli Olive Oil
This olive oil is light and doesn't have an overpowering taste. Since it's a light olive oil, and not extra virgin, it's perfect for sauteing and can handle a fair bit of Indian cooking.
Price: INR 999 for 2 litres
Click here to buy.
Borges Extra Virgin Olive Oil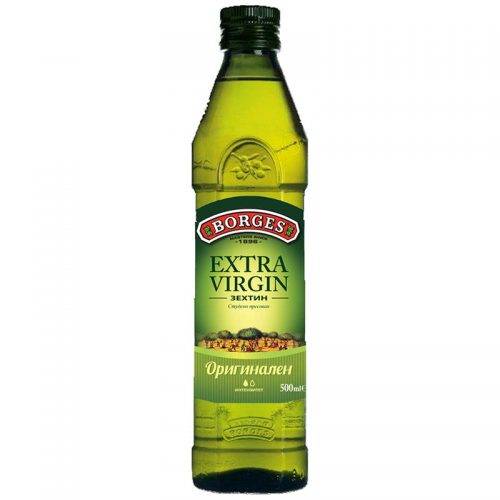 This is another highly popular brand of olive oil in India, especially the extra virgin variety. It tastes great on salads and has a distinct olive taste.
Price: INR 499 for 500 ml
Click here to buy.
Figaro Olive Oil
One of the oldest olive oil brands in the world, Figaro has been a staple in many households across India. Not only does Figaro's Pure Olive Oil have great therapeutic value for massages, it also has a high heating point. This characteristic makes it ideal for any kind of Indian cooking.
Price: INR 525 for 500 ml
Click here to buy.
Del Monte Extra Virgin Olive Oil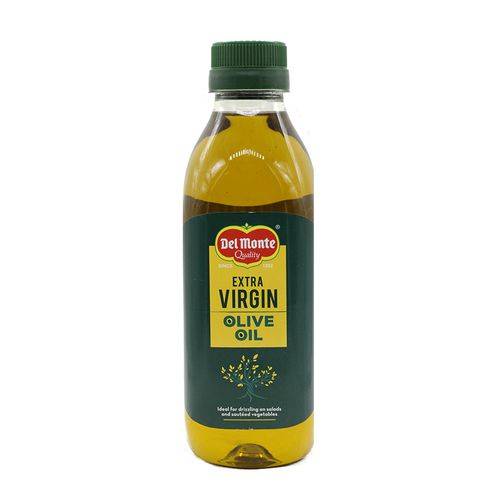 Another good option for extra virgin olive oil is Del Monte. You won't want to use it for cooking since it's expensive. It's perfect to drizzle on cold dishes and as a dressing.
Price: INR 400 for 500 ml
Click here to buy.
Oleev Olive Oil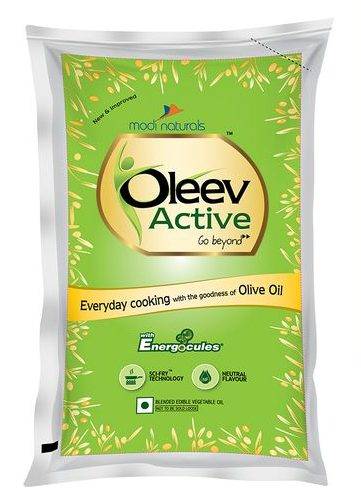 This is marketed as an olive oil meant for everyday cooking, and the price justifies the claim. However, this oil only has 20 percent refined pomace olive oil and 80 percent refined ricebran oil. So, if you're looking to extract any health benefits of olive oil from this, you're in for a disappointment.
Price: INR 175 for 1 litre
Click here to buy.
How to store olive oil
Did you know that olive oil can go bad if it's not stored properly? Many of us keep our regular cooking oil near the stove. However, that's the last place olive oil should be stored. To preserve olive oil and keep it fresh for longer, it should be stored in a cool, dark place in a ceramic or steel container. So when you buy your next bottle of olive oil, open it and store it in a dark, tightly sealed container so that light and air have the least effect on the oil. Avoid buying olive oil in plastic bottles and use the ones which already come in dark bottles or steel containers.
We also tend to make that bottle last because olive oil is generally more expensive than other cooking oils. But olive oil goes bad and should be ideally used within a month of purchase. This timeline depends on how you store the oil though. If you're going to use the olive oil every day, you can keep it wherever you like, however you like. But if you want to make it last, you need to think about how to store olive oil.