Buying the right bag can be confusing. A bag for a party isn't really practical enough to be carried every day, and a bag that can be used every day doesn't always look great on a formal occasion. But you really don't need endless bags in all colours, sizes, and shapes for different events. All you need are some staples and classics to build your bag wardrobe. And since picking the right ones can get overwhelming, here are 10 types of bags every woman should own!
1. The shoulder bag
Image Source
The shoulder bag is a classic and a must-have in your bag collection. It is super easy to carry and is one of the most useful bags you will own. You can carry it for regular daytime outings, so invest in a solid one with great quality and neutral shades.
2. Crossbody bag
Image Source
Crossbody bags are one of the most versatile types of bags that you can carry for both day and night looks. They are super chic and in demand since they allow you to go hands-free. You can style them for both formal and casual events depending on the colour and size you pick.
3. Tote bag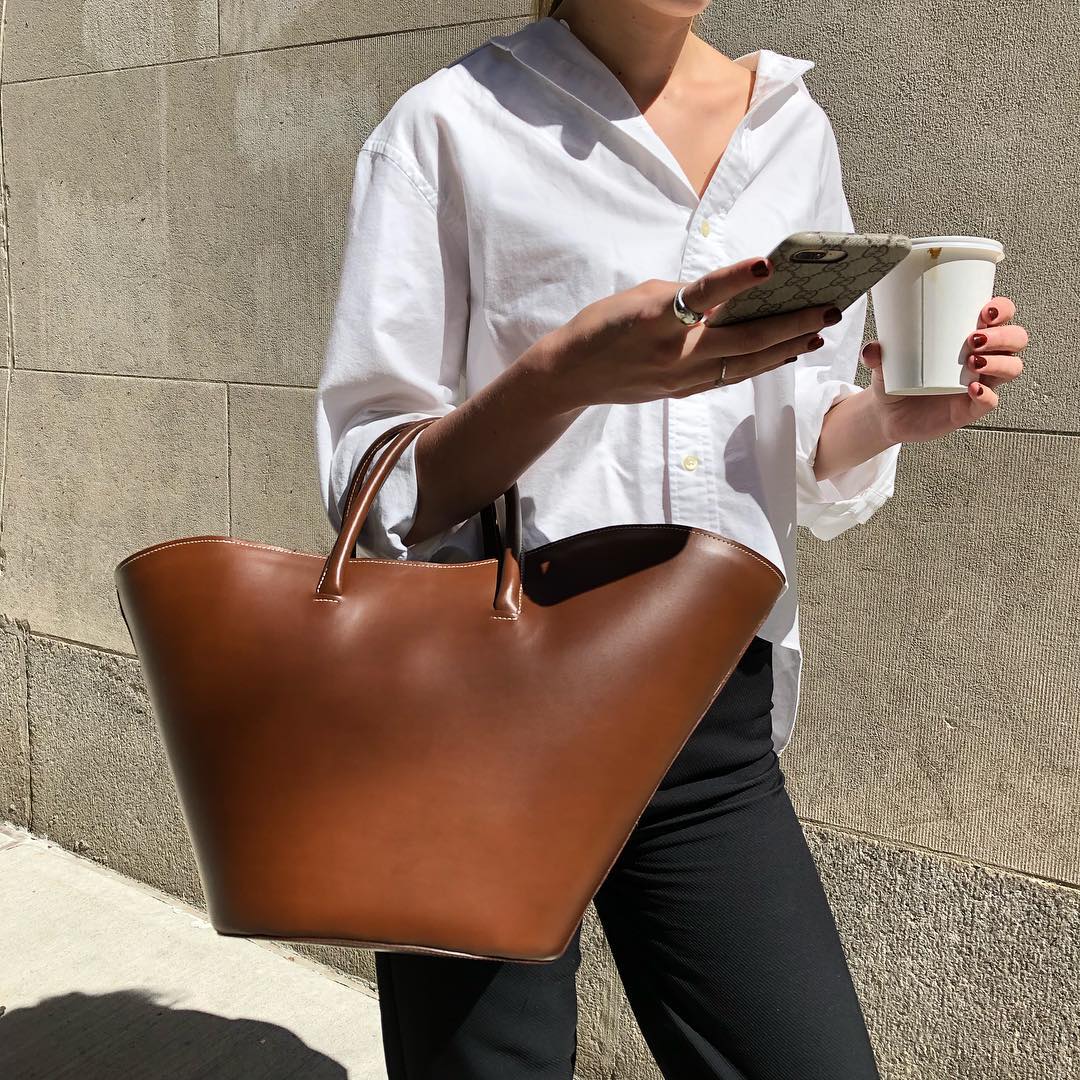 Image Source
Tote bags are a must-have in every woman's bag collection as these are super practical. From buying groceries to fun shopping, a good tote is a great buy and is worth the investment. Since they are spacious, you can stuff anything and everything in them. Opt for bright colours or textures to add a stylish spin!
4. The mini bag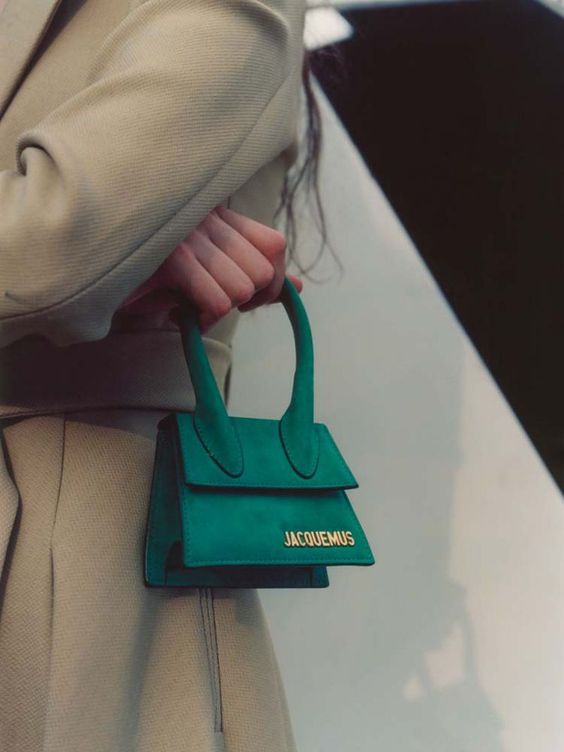 Image Source
This one is for all those night-outs when you just need your lipstick, ID, phone, and keys. Mini bags are quite trendy and can be styled with multiple looks. They are super easy to carry around and aren't heavy or space consuming.
5. Bucket bags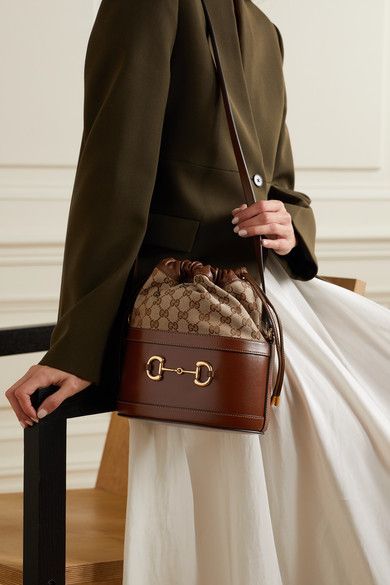 Image Source
From soft leather to pearls, bucket bags are in trend and the options are better than ever. Get a classy bucket bag that you can carry around for all events or just for running errands.
6. Pouch bag
Image Source
The pouch bag is another version of a day clutch, and we love it. These bags can instantly add oomph to any of your outfits and are spacious enough to carry your essentials. Tuck a slouchy pouch bag under your arm and you are ready to rule the day!
7. Top-handle bag
Image Source
A sturdy top handle bag is essential for your collection. It is perfect for the office because it has enough space for everything including a small laptop and completes your professional, no-nonsense look.
8. Backpack
Image Source
Backpacks are great for keeping your laptop and books, and they can be easily used as office bags. They are not just schoolbags anymore and are loved universally. And since backpacks are easy to carry, you can also use them as travel bags to keep your essentials handy.
9. Duffel bag
Image Source
Duffel bags are the official bags for vacations. They are spacious, stylish, and look so much better than big and heavy suitcases. Invest in a good quality bag that has enough room to carry a weekend's worth of stuff.
10. A statement evening bag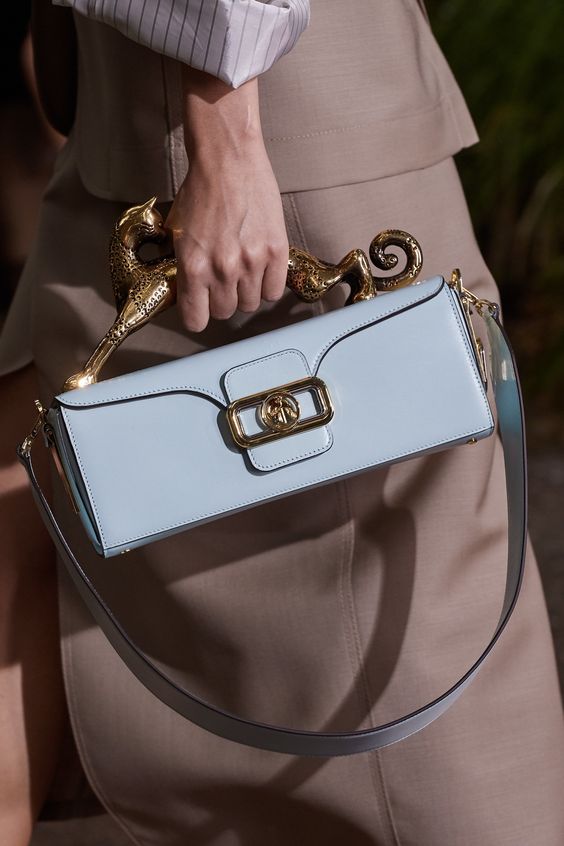 Image Source
When you're planning an evening of wine and fine dining, a classy statement bag is a must. They look super chic, alleviate your outfits instantly, and are of the perfect size for an evening of luxury.
Featured Image Source
Related: Minimal Jewellery To Aesthetic Accessories: Bookmark These Instagram Stores For Your Next Shopping Spree