Planning to binge the weekend away but don't know what to watch? Well, we all know that starting a long TV series is a serious commitment and needs a lot of time from you. But does that mean you just go back to watching another season of Friends? No! There are so many intriguing and mind-blowing shows that are short and sweet, just like your weekend, so why not try those instead? Check out these 25 series to watch on Netflix, Prime Video, and Hotstar that you can finish in one weekend.
Related: Hindi Movies To Watch Online When You Need A Good Dose Of Bollywood Masala
1. High Seas
High Seas is a Spanish series which was originally called Alta Mar. It revolves around mysterious deaths on a cruise ship which are all related to two sisters who are travelling on the same ship. If you love a well-written, gripping story with twists every now and then, you should definitely give this one a try.
Watch it on Netflix.
2. Too Hot To Handle
If you are looking for some fun, drama, and entertainment, Too Hot To Handle should already be on your list. A bunch of hot singles compete for a prize of $100,000 in a show that places only one condition on them. They are expected to form meaningful connections on a retreat, but they have to resist the temptation of sex at every point.
Watch it on Netflix.
3. Modern Love
Love comes in so many different forms. Sometimes, it's beautiful, and sometimes, it's painfully complicated, but in the end, it's the one thing that keeps us going. Modern Love is a beautiful series featuring eight different stories of how unconventional love can be and how it can make you feel from within. Get ready for an emotional ride.
Watch it on Prime Video.
4. Love Is Blind
Love Is Blind is similar to Too Hot To Handle as young singles meet to establish deeper and stronger connections, but the end goal here is marriage. Can you fall in love with someone you have never seen before? Can you make a commitment to marry someone without ever meeting them? It's a weird show and you might hate it at some point, but it will keep you hooked.
Watch it on Netflix.
5. Hasmukh
Related: Rishi Kapoor Movies Which Featured Some Of His Best Performances
Not in the mood for anything romantic? What about some dark comedy? Get your snacks beforehand as Hasmukh is going to keep you glued to your screens. This is a story about a small town comedian who eventually turns into a serial killer. Try this intriguing story for something fresh and out of the box.
Watch it on Netflix.
6. The Family Man
Inspired from news stories, The Family Man is a series that showcases the life of a normal, middle class guy who is also an intelligence agent. Due to the secretive nature of his work for the National Intelligence Agency, he hides it from his family and struggles to strike a balance between the two.
Watch it on Prime Video.
7. Hostages
This show is the official adaptation of the Israeli series Hostages. It is a mystery thriller that revolves around a renowned surgeon who is going to operate on the Chief Minister. The night before the operation, she and her family are taken hostage, and she is ordered to kill her patient in order to save her family.
Watch it on Hotstar.
8. Little Fires Everywhere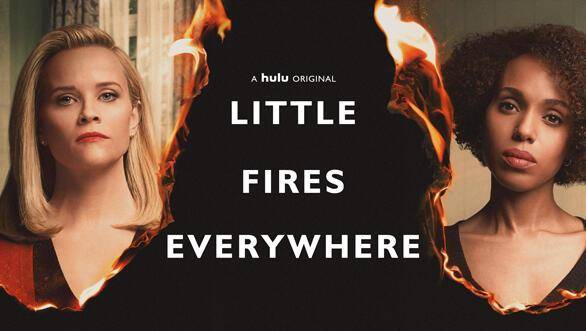 This series is based on Celeste Ng's 2017 bestseller with the same title. It is a dramatic tale of the picture-perfect Richardson family and a mother-daughter duo whose fates get intertwined with each other. Full of secrets, mysteries, and differences in the motherhood of different backgrounds, it is captivating in the best way possible.
Watch it on Hotstar.
9. The Haunting Of Hill House
A supernatural horror series, it is based on a novel by Shirley Jackson. This is the journey of five kids who faced paranormal experiences in The Hill House which continue to haunt them. Watch this one for an amazing concept, story, and performances that will keep you on the edge throughout.
Watch it on Netflix.
10. Never Have I Ever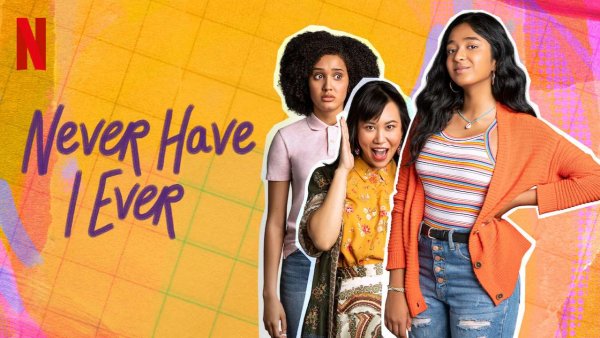 If you are in the mood for something lighthearted, funny, and dramatic, watch Never Have I Ever this weekend. This dramedy is based on the life of an Indian-American teenager who wants to become popular in high school by making some drastic changes in her life.
Read our review of Never Have I Ever here.
Watch it on Netflix.
11. Fleabag
This show has been adapted from Phoebe Waller-Bridge's one-woman play with the same title. Fleabag is not a conventional show which can be categorised as a drama or a comedy. It has aspects which will appeal to everyone, and some moments will just hit you out of the blue. Follow the main character's journey as she struggles to deal with the utter mess that is her life.
Watch it on Prime Video.
12. Made In Heaven
Do you believe that marriages are made in heaven? Well, watch this series, and it will completely change your perspective. Watch the lives of Tara and Karan, two wedding planners who face the complexities and bitter truths of Indian society with every single wedding they organize.
Read our review of Made In Heaven here.
Watch it on Prime Video.
13. I Am Not okay With This
This is another series that has been adapted from a novel and revolves around the story of a teenager who has just discovered her superpowers. It is refreshing, fun, and shows the struggles of a teenager trying to fit in even when she is a superhero.
Watch it on Netflix.
14. Dare Me
A thriller and mystery series that exposes the reality of female friendships, jealousy, and everything in between, Dare Me is definitely worth a watch. Experience the brutal world of high school cheerleading and the power games that play out behind the scenes.
Watch it on Netflix.
15. Chernobyl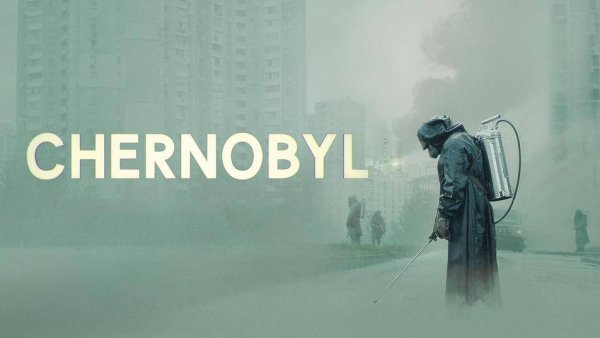 Chernobyl is a historical drama based on the Chernobyl nuclear disaster of 1986. Whether or not you're a history buff, you will enjoy this show for its detailed re-telling of the events that led to the disaster and the massive cover-up attempts that followed. Watch it to understand, in the simplest way possible, what led to an event that has physical repercussions to this day.
Watch it on Hotstar.
16. The Night Manager
If you enjoy stories of illegal trading, action, and a little mystery, The Night Manager is worth a shot. A former British soldier on an undercover mission tries to infiltrate the inner circle of an arms dealer, as the night manager of a hotel. It is captivating and will keep you on the edge at all times.
Watch it on Prime Video.
17. End Of The F***ing World
Love a little teenage drama and comedy? The End Of The F***ing World has a lot of it, so you are in for a treat. Follow the journey of two teenagers, one who thinks he is a psychopath and one who feels she can't ever fit in. And when they both decide to take a road trip, it ends up being a series of unfortunate events and a lot of trouble.
Watch it on Netflix.
18. Russian Doll
Have you ever experienced deja vu? Well, in this series, it's on another level. Nadia, the protagonist, is stuck in a loop, and she experiences the same night over and over again only to die at the end every time. What can she do to break the loop and come out of it? Watch this drama-comedy to find out.
Watch it on Netflix.
19. Girls Hostel
You have always heard about interesting tales from boys' hostels, but girls' hostels are no less. And this show proves just that. From the drama and fun, to the bullying and friendships, you will love this show. It's funny, refreshing, and authentic, so catch up on this series right away!
Watch it on Netflix.
20. American Gods
Shadow Moon is an ex-convict who has been released three days early because of the tragic death of his wife who was having an affair with his best friend. Thrilling, compelling, and full of dramatic plot twists, this one is a roller coaster.
Watch it on Prime Video.
21. The Fall
A captivating psychological thriller, The Fall is a story about a serial killer hiding in plain sight and a female detective trying to catch him. The serial killer is Paul Spector, who is leading a double life and has a disturbing urge to murder women. Watch this thrilling series and get wrapped up in all the dark secrets that reveal themselves in every episode.
Watch it on Netflix.
22. Unbelievable
Unbelievable is based on a true story about a serial rapist in Washington and Colorado and the women whom no one believed. When case after case emerged with shocking similarities, two female detectives started working on the case to find the truth.
Watch it on Netflix.
23. Dead To Me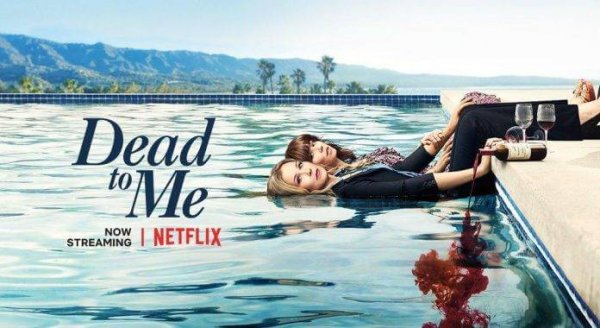 When two women, one who recently lost her husband in a hit-and-run and one who has recently suffered a "tragic loss" meet, things are bound to get interesting. When they meet in a support group, they realise they are polar opposites but turn into unlikely friends. A dark comedy that deals with loss, grief, friendships, and terrible secrets, this show will keep you hooked.
Watch it on Netflix.
24. When They See Us
When a jogger is assaulted and raped in Central Park, five men are brought in as suspects. Falsely accused and charged for the crime, the series explores the lives of the young men and their families who face the reality of racism in the US.
Watch it on Netflix.
25. After Life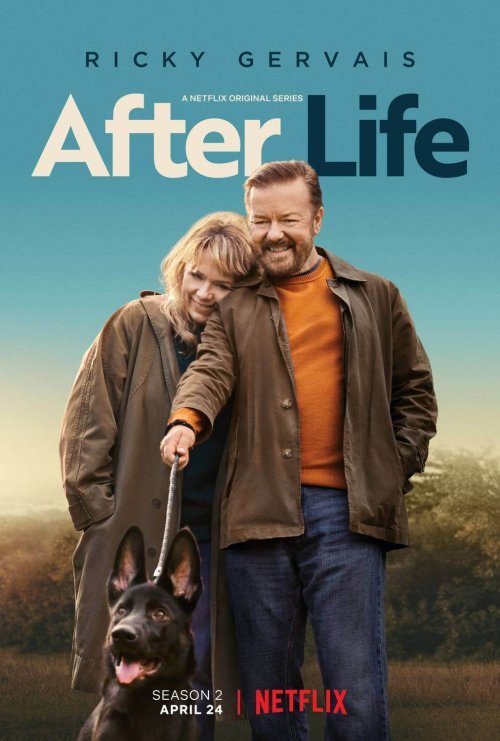 Life changes completely for Tony when his wife dies. He turns into a different person and tries to take his own life on many occasions. But since that fails, Tony starts thinking that not caring about himself and others would be the punishment he would give to the world for his pain. Things start to change when his friends and family try to bring back the sweet Tony they knew before his wife's death. Utterly heartwarming and funny, this show will leave you with a heavy heart.
Watch it on Netflix.
Happy weekend-ing at home!
Related: Spice Up Your Weekend: Fun Whisky Cocktails With A Desi Twist