When life gets too boring and monotonous, a healthy dose of Bollywood masala is just what you need. A little romance, action, drama, thrill, and tragedy, can add just the spice you need to brighten up a gloomy day. This lockdown may have given us the time to watch a lot more Netflix, but sometimes, you need more than the most talked about documentary. Set aside your weekend plans of watching the series that everyone's talking about, and find comfort in the familiar. Check out our list of Hindi movies to watch online which will bring back memories of the best kind.
Related: Bollywood Films In 2020: 10 Kinds Of Films We Would Like To See In The New Decade
1. Sholay
One of the biggest hits of the '70s, and the epitome of Bollywood masala, Sholay is a total blast. It's packed with drama, action, bromance, and an eccentric villain who is still one of the top bad guys of Bollywood. This movie is a cult classic, and if you're looking for more out of it, the dialogues and songs will make for a great Tik Tok video.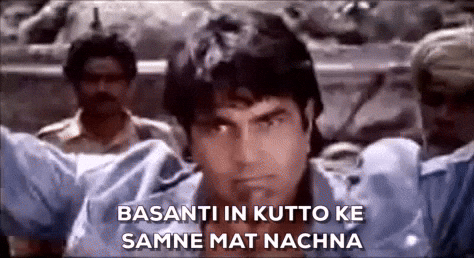 Watch Sholay online here.
2. Om Shanti Om
If you are looking for old world Bollywood charm in modern packaging, Om Shanti Om is the film for you. It is shamelessly over the top, kinda spooky, and full of drama — a true blue Bollywood classic. The main plot of reincarnation comes out beautifully with the use of creativity and imagination, something current Bollywood movies could use.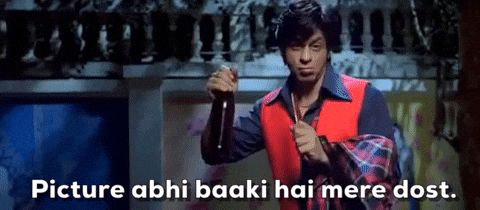 Watch Om Shanti Om online here.
3. Dilwale Dulhania Le Jaayenge
Sure, all those Hollywood romcoms are entertaining, but no one does it better than Bollywood. DDLJ is undoubtedly the OG here. Way too dramatic, with bits of action which come out of nowhere, this film will never lose its cult status. It made Shah Rukh Khan every Indian girl's crush, and we all wanted to go on a Europe trip and find a guy who would follow us across the world just for love. #Goals. DDLJ also gave us one of the most iconic lines of all time…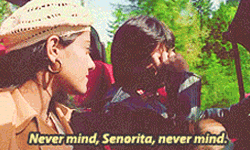 Watch DDLJ online here.
4. Ajnabee
Adapted from Consenting Adults, this film will keep you glued to your screen if you haven't watched it before. If you have, you'll stay for the epic dialogues. There's wife swapping, murder conspiracies, big money at stake, and a whole lot of song and dance. So it's obviously one of the best Hindi movies to watch online this weekend.
Image Source
Watch Ajnabee online here.
5. Mr. India
If you haven't watched Mr. India, what have you even done in life? Forget all those fancy science fiction films out there. Hollywood can spend all the billions they want, but they will never come close to the masterpiece that is Mr. India. The music, the story, and the acting, leaves Inception far, far behind! It's a wild ride, to say the least.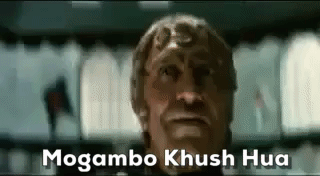 Watch Mr. India online here.
6. Munna Bhai M.B.B.S
If you want a feel-good film with teary and funny moments, Munna Bhai M.B.B.S is one of the best Hindi movies to watch online for you. One of the greatest comedies of all times, the story of a goon who tries to become a doctor to fulfil his father's dreams is a complete entertainer. And it's great family viewing, so bookmark this for a relaxed Sunday afternoon.
Image Source
Watch Munna Bhai M.B.B.S here.
7. 3 Idiots
Based on a unique concept, this film shows the life of engineering students, their day-to-day struggles, and innovative ways of handling stress. It is one of the finest films by Rajkumar Hirani and will leave you feeling a range of emotions. 3 Idiots is a great watch if you've had a stressful, gloomy week. And it gave us the best response to all those feelings of stress and anxiety.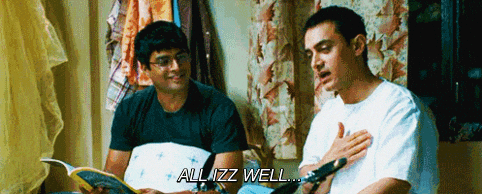 Watch 3 Idiots online here.
8. Kuch Kuch Hota Hai
Romance, drama, grand entrances, tragic love stories, and weird college stereotypes — all over the top. What could go wrong? Absolutely nothing, because this film is every desi's guilty pleasure. Trash it, laugh at it, or love it, this is one Karan Johar classic that will always be on some kind of watchlist. If nothing else, watch it to know how to play basketball in a saree. Please don't try it at home though.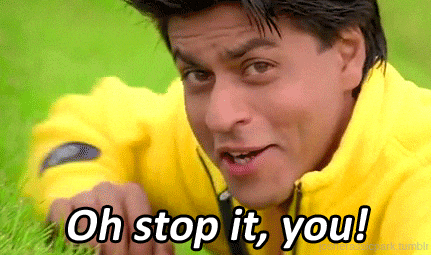 Related: 10 Signs That You Might Be Dating Rahul Khanna
Watch Kuch Kuch Hota Hai online here.
9. Main Hoon Na
Watching this film will make you want to enact all of Sushmita Sen's saree moves. We say go for it! This movie is the perfect combination of rom-com, action, politics, drama, and humour. It is a complete package and the perfect dose of Bollywood masala.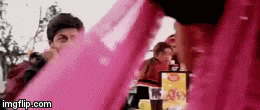 Watch Main Hoon Na here.
10. Karan Arjun
If your name is Karan or Arjun, you've probably heard enough of 'Mere Karan Arjun aayenge', and we get your pain, but we're not going to stop. Reincarnation has always been Bollywood's forte. This story of revenge, justice, and a mother's unending hope, is a must-watch.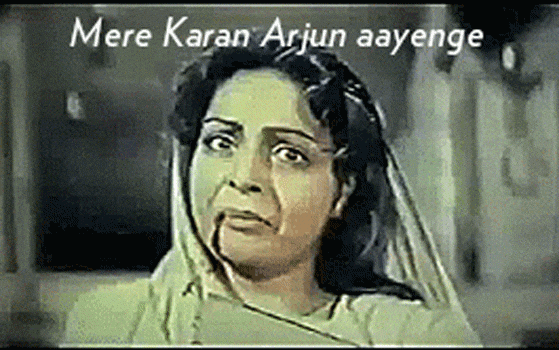 Watch Karan Arjun online here.
11. Andaz Apna Apna
Ask any 90s kid for a list of Hindi films to watch online, and Andaz Apna Apna will be on it. With so much confusion and hilarity, this film will always be in our top 10. It's light-hearted, full of laughs, and has really hammy acting. What more do you need?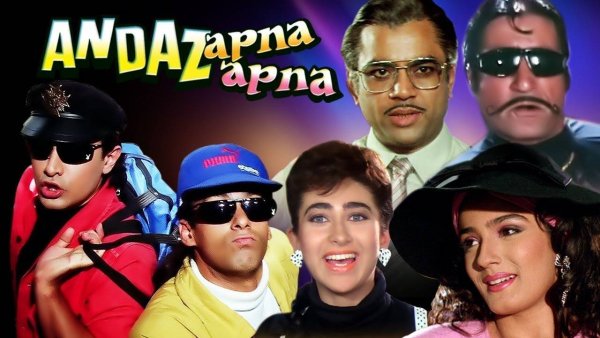 Watch Andaz Apna Apna online here.
12. Chupke Chupke
Chupke Chupke's star cast is legendary. Amitabh Bachchan, Sharmila Tagore, Dharmendra, Jaya Bachchan, and many more, feature in this laughter riot. The storyline is unique and hasn't been seen since in Bollywood. If you want to watch some amazing performances and crazy comic timing, you should definitely stream Chupke Chupke this weekend.
Image Source
Watch Chupke Chupke here.
13. Ghajini
Ghajini is an action thriller and remake of a Tamil movie with the same name. The storyline of the movie is fascinating and will keep you glued to your screen. There are several twists and turns in the course of the film so you won't get bored at any point. And if you think watching Memento is better than Ghajini, please stop being pretentious and stay true to your desi soul.
Image Source
Watch Ghajini here.
14. Rehnaa Hai Terre Dil Mein
This film is from the era when stalking and harassment were considered legit romantic tools in Bollywood. The pursuit of love goes into weird territories like impersonation, stalking, harassment, and ultimately, the girl overlooking everything to be with the wrong guy. It has its funny moments, but the only thing iconic in this film is its music. It's some of the best Bollywood has produced in modern times.
Image Source
Watch RHTDM here.
15. Rang De Basanti
It's only apt that we end this list with a cult classic like Rang De Basanti. This is one of the best Bollywood movies of all time. The acting, the screenplay, the music — literally everything about this movie is par excellence and will remain with you for a long, long time. RDB is timeless and can be watched over and over again. If you haven't watched it yet (seriously?), do yourself a favour, drop everything, and watch it now.
Image Source
Watch Rang De Basanti online here.
Related: How The Friendships Of Its Characters Formed The Soul Of Rang De Basanti
Happy watching!