Backaches are not always due to a serious, chronic conditions. They could simply a result of staring at your phone too much or wearing the wrong kind of shoes. If you find that your lower back hurts all the time, look for these hidden reasons that may be putting a strain on your spine.
1. Carrying A Heavy Purse
Why it's bad for your back: Love your Gucci tote? The oversized bags slung on one shoulder can create an imbalance for your spine and put a strain on your shoulders and neck as well.
How to get relief: The golden rule to carrying weights such as bags and purses over a long period of time is that they should not weigh more than 10% of your body weight. So think again whether you need to lug that makeup kit and novel everywhere you go.
2. Poor Posture
Why it's bad for your back: When you slouch, your ligaments need to strain more in order to keep the body balanced. The eventual muscle fatigue leads to back pain.
How to get relief: Learn which postures are extremely bad for your back and how to improve your sitting position to get relief.
3. High Heels
Why it's bad for your back: Our spines are naturally curved. But when you wear high heels, your body leans forward to support itself causing an increased curve in the lower back. Over time, this can lead to chronic back pain and muscle fatigue.
How to get relief: Wear heels under 3 inches. Or better yet, swap your heels for flats without compromising your style.
4. Pregnancy
Why it's bad for your back: When your baby grows, the centre of gravity of your body shifts forward, creating pressure on the spine. Also, since pregnancy hormones loosen the pelvic ligaments to prepare the body for childbirth, your back is not able to give you adequate support.
How to get relief: The safest way to to get back pain relief during pregnancy is to get rest. Moderate exercises like yoga and walking can also be beneficial.
5. Remaining Sedentary
Why it's bad for your back: Sitting all day at your desk is considered as bad for health as smoking. A sedentary lifestyle not only gives you poor posture but also affects your heart and blood pressure.
How to get relief: Staying in one position for more than 30 minutes can cause pain. Get up from your desk frequently to stretch. Sneak in a small walk after lunch and try taking the stairs to your floor instead of the lift.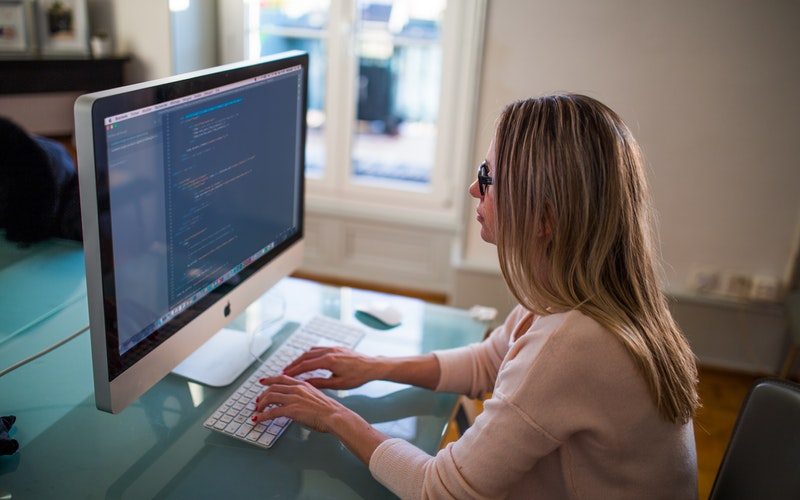 6. Poorly Designed Mattress
Why it's bad for your back: If your back hurts right after you wake up in the morning, it is probably time to change your mattress. If your mattress is too firm, it will push against your spine and cause misalignment. And if it's too soft, your body will sink into it causing bad posture.
How to get relief: An ideal mattress should make you feel like you are floating on air. You spend 1/3rd of your day on it, so make sure you purchase one ideal for your back. Additionally, you can use a towel under your lower back for more support.
7. Stress
Why it's bad for your back: Some people hold stress in their minds, while others in their bodies. When you are stressed or anxious, your muscles may begin to tense. The tightness in some cases can spasm and pain, especially in your back muscles.
How to get relief: While you can't eliminate stress completely from your life, you can try some quick stress busters exercises for relief. They can not only distract you from stressful situations but also slightly improve your mood, which can help relax your muscles.
8. Vitamin D Deficiency
Why it's bad for your back: Even though we live in a tropical country with plenty of sunlight, an alarming number of 75% Indian women suffer from vitamin D deficiency as they spend their maximum time indoors. This can lead to weak bones and ailments such as osteoporosis.
How to get relief: If you are worried about tanning, get some early morning exposure when the sun rays are not direct. Even sitting 15-20 minutes in the sun is enough for your body to produce vitamin D. Eating egg yolks and fish can also lower your risk for this deficiency.
9. Poor Sleep
Why it's bad for your back: Sleep is not only relaxing but also heals your body. When you nod off, your body gets a chance to rest and repair itself. Your legs and back muscles work the hardest during the day, so if you don't give them enough rest at night, they will be stiff the next morning.
How to get relief: Take a warm bath before bed and try these sleeping positions for a good night's rest.
10. Technology Hurts
Why it's bad for your back: Find yourself hunching over your phone all day? While you enjoy binging on Instagram and Facebook, your neck and back muscles are screaming for some rest. Many young adults suffer from text neck – a pain caused by staring at smartphones for too long. According to a report, neck typically curves backwards, but by spending hours on the phone, the curve is being reversed, resulting in more people reporting slip discs and neck and back pain.
How to get relief: Follow these exercises to fix that text neck.