If you have been thinking of redoing your living room without going broke, you are in the right place. Decorating your living room can sound pretty overwhelming as it needs to be in sync with the whole house. It is one of the most important spaces in the house because that is where you entertain your guests and family. And scrolling through Pinterest for living room decor ideas can be exhausting and ineffective since you may not be able to implement everything you like. So, here's a handy guide with products and ideas on how to decorate a living room on a budget.
Related: Bedroom Decor Ideas: Tweaks For When You Need A Quick Pick-Me-Up
1. A comfy ottoman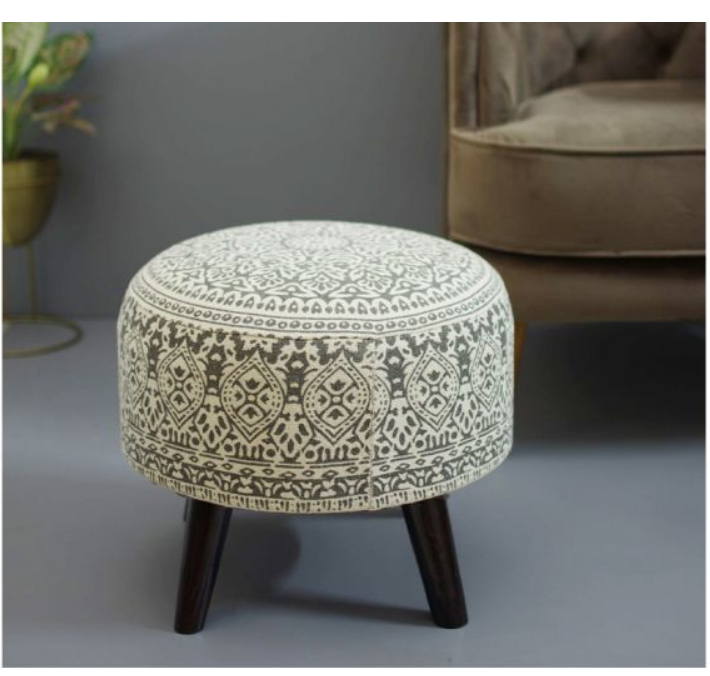 Printed Cotton Canvas Ottoman from Wooden Street
One of the easiest ways to add more character and make your space more welcoming is by mixing and matching your furniture. A comfortable ottoman in the room can totally amp up the charm of your space. Place it near your sofa set to add an extra seat.
2. An elegant rug
Cotton Hand Block Printed Rug from Jaypore
Rugs are a great way to alleviate any space and make the place look and feel more lively. They can add a fun and colourful element to your space. Also, if you opt for a lighter fabric, they are super easy to clean and replace in case you get bored of the previous ones.
3. Quirky planters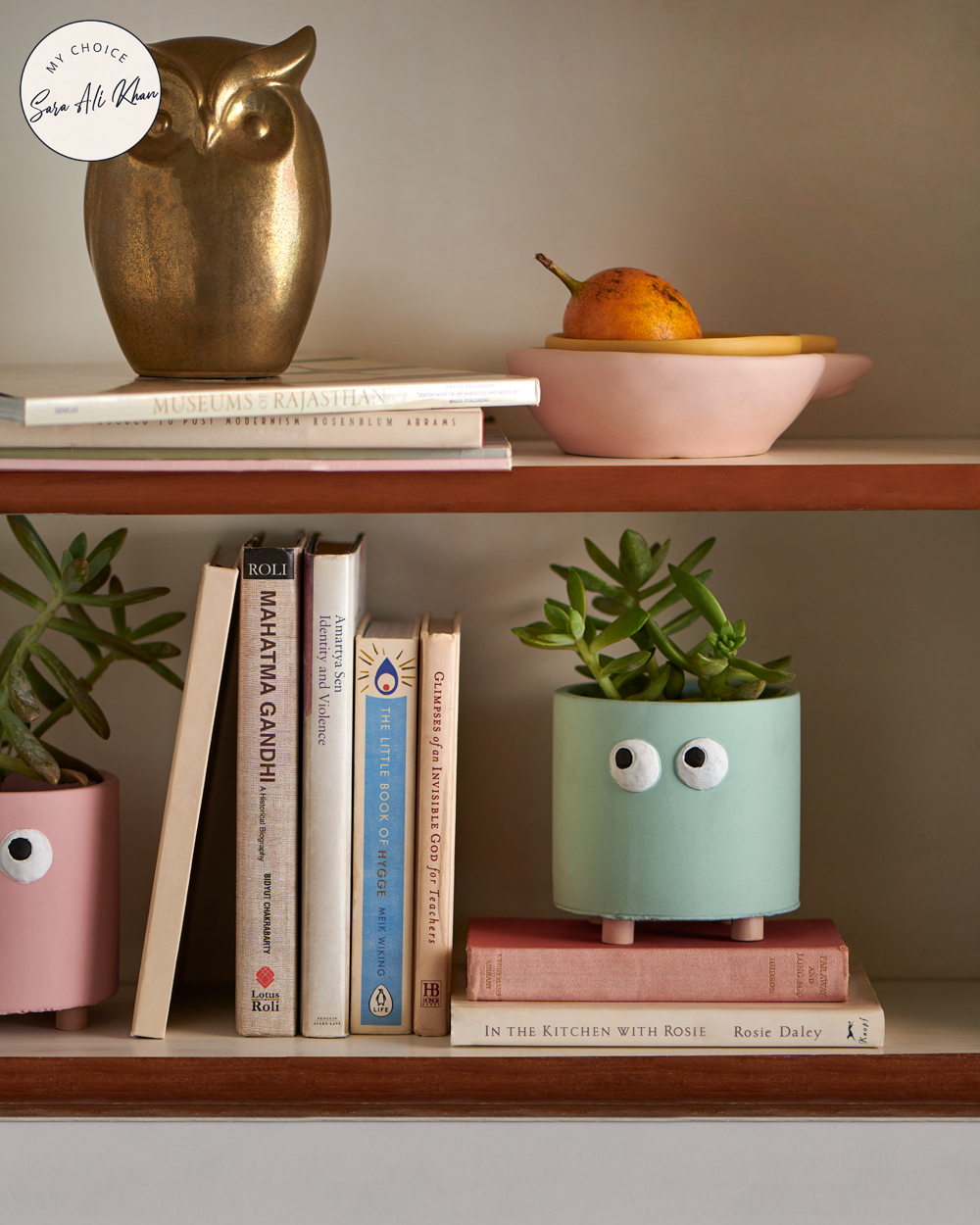 Peeping Eyes Planter from Chumbak
Adding a little greenery is always a good way to jazz up your place. It is one of the best living room decor ideas as it brings a sense of positivity and brightens up any space. Try some cute and fun planters on the side table or centre table for a touch of quirk.
4. Hanging lamps
Hanging Light Set from Pepperfry
Lighting is a major part of bringing your living room to life, so get your hands on some gorgeous lamps.  And remember, gorgeous doesn't have to mean expensive. Having a pair of hanging lamps is a great way to add some character to your place. You can try low or high hanging lamps depending on the space.
5. Sheer curtains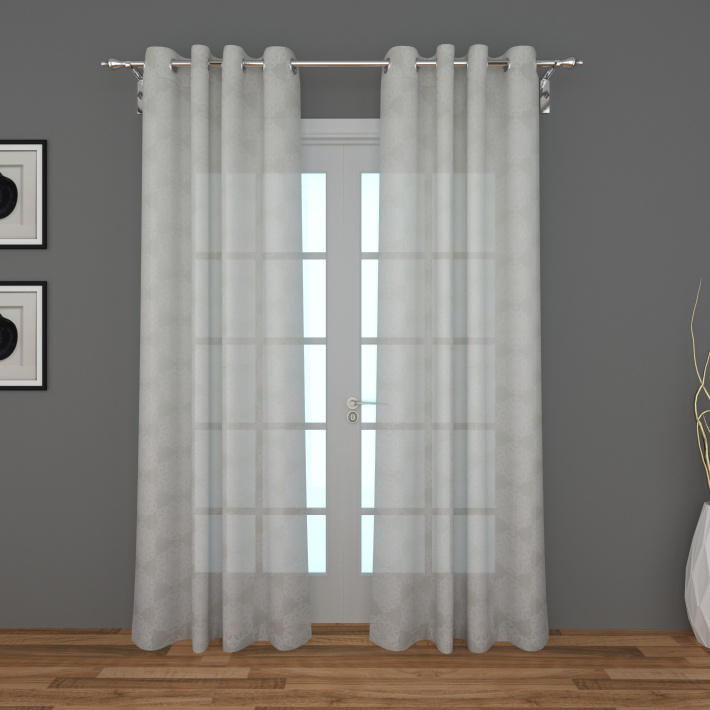 Corsica Burnout Door Curtain from Home Centre
One of the best and most clever living room decor ideas is to add some sheer curtains. They look fancy and add a chic and modern vibe to the space. Moreover, having sheer curtains will ensure there is enough natural light and ventilation in your living room.
6. A classic side table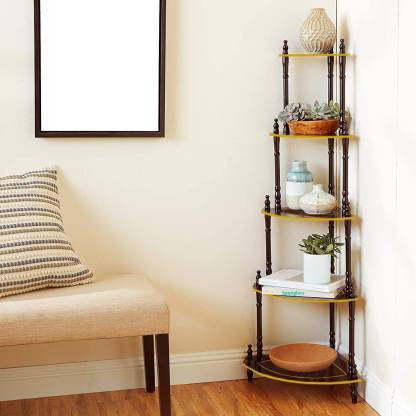 Wood Side Table from Flipkart
A side table can completely change the whole look of the living room. It is a great accessory and can be used to place more decor items or some table planters. You can always look for one with multiple shelves to display decor items.
7. Bright cushions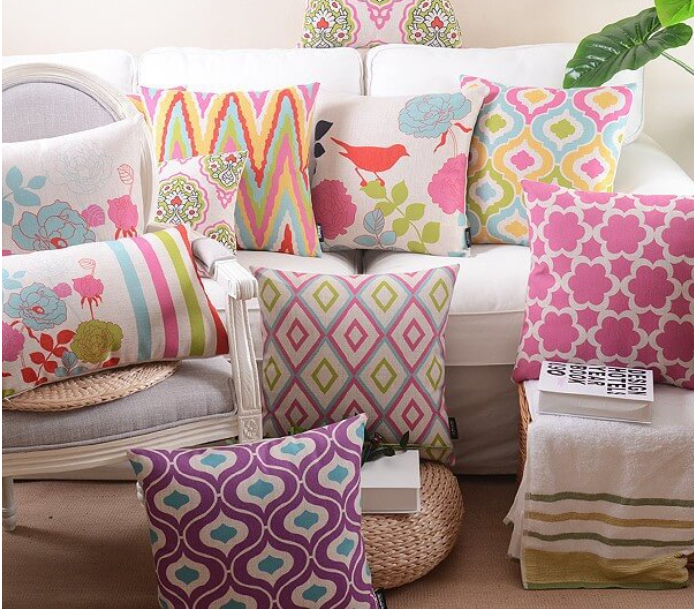 Cushion Covers from Shoppers Fortune
Want to add a little colour and fun element to your living room decor? Adding some bright coloured cushions can instantly uplift the vibe of your space. Pick out a mix of prints and colours you like, and you'll be surprised at how well they come together. This is one of the easiest and most fun living room decor ideas to try.
8. Wall art
Colorful Botanical Silhouette Set from Best of Bharat
Who doesn't love minimal, subtle, and chic wall art? Decorating your walls is an important step in the whole living room decor process. Wall art will fill up your space and add an eclectic touch to the space. And it's also a great way to showcase your creativity and aesthetic sense.
Featured Image Source
Related: Interior Design Tweaks To Turn A New House Into A Home Instantly