Fewer films have become blockbusters in the manner of Kaho Naa Pyaar Hai, which released 20 years ago. At the stroke of the new millennium, Bollywood not only gave its audience a superstar who became an instant sensation, but perfected the manual for launching star kids. Having been made back in the day when only a limited number of prints of films were made, and were sent to smaller towns after their run in the big cities was over, the craze around Kaho Naa Pyaar Hai and Hrithik Roshan lasted in India for several months. Very few can claim to have watched it in the theatre only once. Those who do probably watched it multiple times through piracy.
But what made Kaho Naa Pyaar Hai such a successful launch vehicle? Here's what we think.
Appealing star kid
Image Source
Star kids obviously get all the privileges in Bollywood, but the reason for Hrithik Roshan's instant stardom was how appealing he seemed. While he's blessed with natural good looks, Roshan was far from the image of a star until a few years before his launch. Getting ripped when it was still a relatively new trend in Bollywood was one thing, but getting those mad dance skills created a double whammy.
Commercially conscious characters
It's not like KNPH was incredible, revolutionary storytelling. But the way it was crafted was very commercially conscious. Roshan played not one, but two characters. One, the innocent boy next door who was 'poor' and was going up against evil rich guys. This character instantly gained the sympathy and empathy of the masses as it had for decades in Bollywood. Two, a suave, ripped hunk who can dance and beat people up really well. Seeing him in these two typical 'hero' avatars won over the Indian audience.
Catchy soundtrack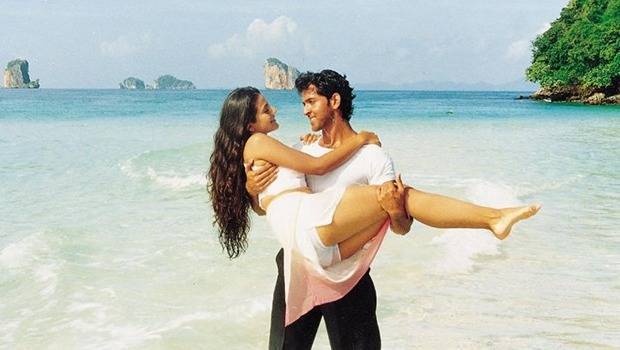 Image Source
This is a fairly regular occurrence for Bollywood launch vehicles, and director-producer Rakesh Roshan didn't stray from the beaten path. Most launch vehicles for star kids have great soundtracks even if the film is terrible because music is an integral part of Bollywood films. Even the abysmal Prem Aggan that launched Fardeen Khan had really catchy tunes. KNPH had songs that were so popular that virtually each of them were chartbusters on radio and TV back then.
Funky dance steps
It would be fairly accurate to say that a huge chunk of the Indian film audience primarily goes to the movies to enjoy some music and dance. Giving them a few cool dance steps was a great way to get good word-of-mouth in the pre-Internet days. Which kid didn't dance to Ek Pal Ka Jeena or do the Kaho Naa Pyaar Hai step for relatives after the film came out? The trademark step from Ek Pal Ka Jeena is synonymous with Roshan even today, 20 years later.
Clever casting
Image Source
Had Rakesh Roshan decided to cast an established female star opposite Hrithik, it may have detracted attention from him. That was the mistake when Harman Baweja was launched opposite Priyanka Chopra in Love Story 2050. By finding someone new like Amisha Patel (who did not have any family ties to Bollywood), Rakesh Roshan ensured that his son would be the sole focus both in the film and in the promotions.
Making the star kid the pivotal character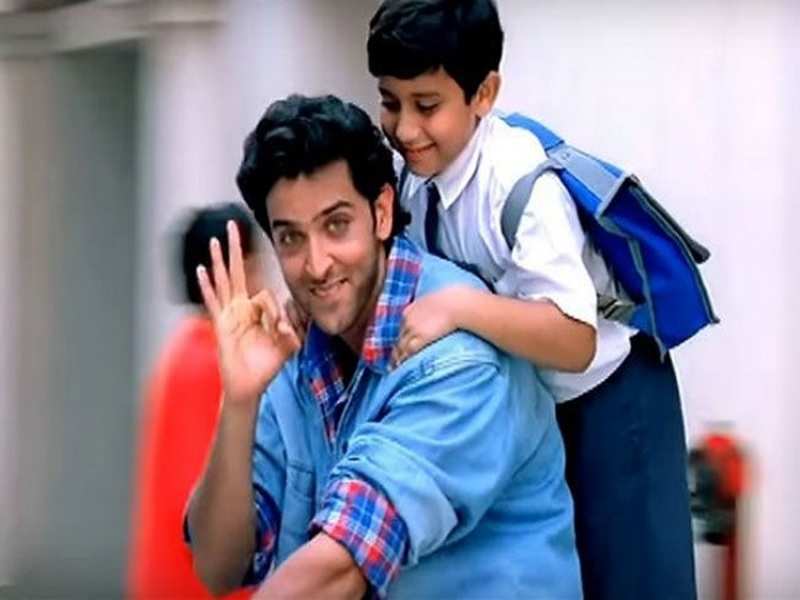 Image Source
Even though the film is often told from the point of view of Amisha Patel's character, both the characters Roshan plays are the pivotal ones. It is the actions of Rohit, the boy next door, that move the plot forward. Subsequently, Raj, whose actions escalate things, eventually resolves the plot. Not only this, Rohit's bond with his little brother and best friend are clever ways to make his character look loved and loyal. This makes Hrithik Roshan, the actor playing them, look good as well.
A launch vehicle is basically a masala which needs the right proportion of all the necessary spices to work, and Kaho Naa Pyaar Hai is a great example of this masala cooked right!