It is finally that time of the year when I can ignore the world and go on vacation! Your dear aunty suffered so much last year, bachche. I was stuck at home throughout the Dussehra and Diwali seasons. Not one trip anywhere! Not even to Gurgaon! Yes, it does count as a trip because going to Thekatown is a never-ending journey.
Anyway, my travel vrat is ending and I am finally going on vacation! I'm just not sure where. Some of you have given me ideas, so let me go through them.
One of our good bachchas suggested the Maldives for my first post-pandemic vacation. Now, I can see why you would suggest this. All my friends from Bollywood and the most elite of the elite from Delhi have been making round trips to the Maldives. So much so that my Insta feed is blue all the time! All I can see is that wooden walkway in the water and those cute little cottages on the side. But as we all know by now, Aunty Eve is a trendsetter, not a trend follower.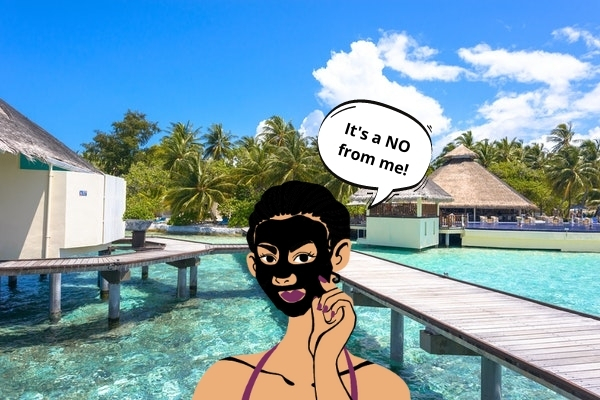 Moving on to the other side of the world, Australia is a great option, as one of my loyal bachchas has suggested. And Australia is dying to have me. But it's so cold there right now! Aunty Eve doesn't want to freeze her booty off. Anyway, jo mazza hamaari pollution and 40 degrees wale October mein hai, woh Australia mein kahaan! Also, Aunty Eve is not particularly fond of scorpions and crocodiles showing up at her doorstep.
Now that Down Under is out, another bachcha has forced me to look at Europe. Specifically, Spain, to teach the bulls a lesson! Beta ji, who do you think I am? I could have taken Spain seriously, but when Hrithik and Abhay went for ZNMD, both of them told me to beware of that country. They said that one of the bulls actually ran after them allllll the way to the hotel. Aunty Eve and her Manolos are far too precious for that kind of danger.
Well, it seems we've run out of decent foreign options, so let's look closer to home. However, one of my dear bachchas has been very adamant to NOT go to Kasauli. I know times are tough, child, but Aunty Eve will never be miserable enough to plan her first post-pandemic vacation to Kasauli! It's barely in the mountains. Might as well be called Greater Chandigarh. And I have too many chachas and buas in that town to ever set foot there willingly.
Oh, so sassy some of you try to be! One bachcha has suggested that I should take a trip to the bathroom to take my mask off. But, beta ji, this mask is how I have the best skin in my colony. I literally got a trophy for it at the club pageant in 2019.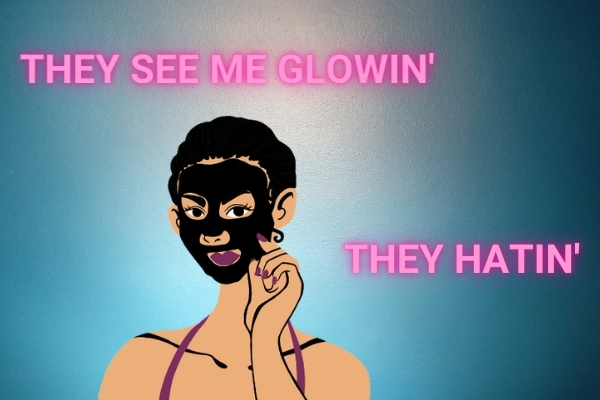 Okay, after all your very, very valuable suggestions, Aunty Eve has finalised her vacation destination. The scenery is great, the journey is an adventure in itself, and the people are a unique species. Aunty Eve is off to Thekatown! Again. Wish me luck!
Related: 5 Places Near Delhi Where You Can See Snow This Winter!