We all know that vacation plans are easier made in group chats than executed in real life. Because if that wasn't the case, you would have been sitting somewhere in Goa right now sipping cocktails. But, since that isn't happening and you're on the verge of a breakdown, you need to plan a short break. And what's better than a weekend getaway to unwind and crib about your mundane routine? Check out these gorgeous staycation spots near Delhi NCR that are perfect for when you need a quick escape.
1. Themis Mudhouse
Looking for a weekend getaway to a rustic yet luxurious place? Well, Themis Mudhouse offers you a pleasant experience to unwind and chill with your friends and family. This is a peaceful stay in the lap of nature and has plenty of indoor and outdoor activities. You can also indulge in some pampering and relaxation at their wellness centre. Choose from their gorgeous villas and suites and pack away for a fun weekend.
Location: Village Singhpura, Near DPS School, Main Rohtak-Jind Highway, Rohtak
2. Karma Lakeland
Endless lawns, lush greenery, water bodies, and a rejuvenating experience are what await you at Karma Lakeland. Tucked away in the middle of nature, this is a gorgeous and serene place, making it one of the best staycation spots near Delhi NCR. It has various activities including golf, in-house restaurants, a stunning ambience, and much more to make your stay unforgettable.
Location: NH-8, Sector 80, Gurugram
3. Courtyard By Marriott Aravali Resort
If you're looking for a relaxing retreat with your friends and family, you have to check out Courtyard By Marriott Aravali Resort. It is located in the midst of the Aravalli range of Faridabad and lets you take a break from the hustle and bustle of the city. And they have amazing in-house restaurant options, a swimming pool, a play section for the kids, and a poolside bar for the adults, ensuring everyone has a good time!
Location: 96C6+H49, Gothda, Mohbtabad, Faridabad
4. Radisson Blu MBD Hotel
Radisson Blu MBD Hotel is one of the best properties for a weekend getaway in Delhi NCR. The five-star hotel offers you a luxurious experience to relax while you are still connected to the city. It has multiple restaurants and bars to sip away your worries. If that's not enough, they also have a spa and fitness centre and an outdoor pool to help you unwind.
Location: L-2, Sector 18, Noida 
5. Iraluxe
Want something extra luxurious but not too far away? Well, Iraluxe is a gorgeous staycation spot near Delhi NCR with a breathtaking ambience and amazing amenities. It is located in a peaceful corner of Delhi and is a pet-friendly place, perfect for a family weekend getaway.
Location: Farmhouse No. 5, Khasra No.1508, Bhatti mines, Asola
6. The Lalit Mangar
One of the top luxury staycation spots near Delhi NCR, The Lalit Mangar is surrounded by the scenic beauty of Aravallis. It is nestled in the middle of Mangar Bani Valley, a beautiful forest grove with a captivating natural ambience. So, whether you are looking for a romantic getaway or a group scene, this luxury property is a great option.
Location: Camp Wild Road, Dera Mandi, Faridabad
7. Lemon Tree Hotel Tarudhan Valley
Lemon Tree Hotel Tarudhan Valley will take you away from your busy life and let you get close to nature and rejuvenate. This hotel is cradled in the foothills of the Aravallis, surrounded by fields of maize and mustard, and it is the perfect place for a staycation with your furry friends. You can unwind at their spa, let your kids have fun in the play zone, have a billiards or pool session, sip some cocktails, and enjoy a lavish meal here.
Location: Village Dadu Tehsil Manesar, Tauru, Haryana
8. Trident Udyog Vihar Resort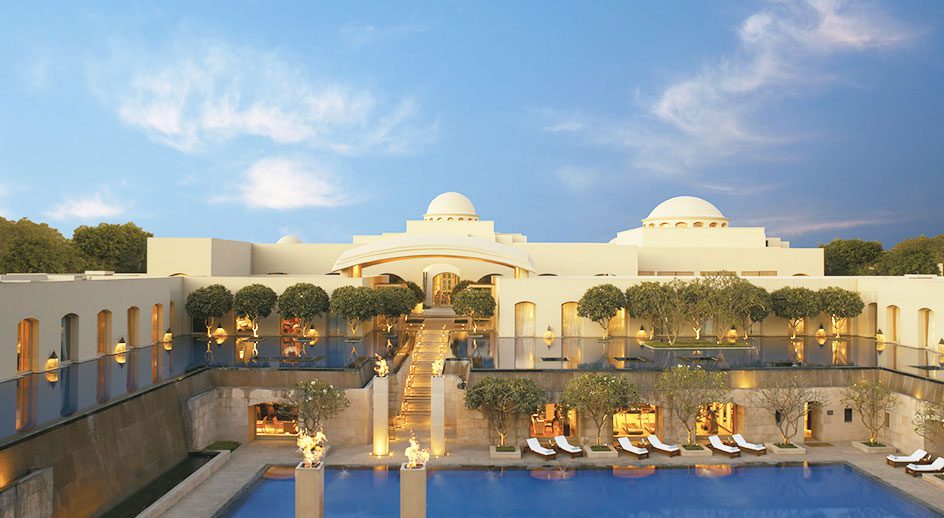 Trident Hotel brings you a magnificent experience where you can smell the fresh grass, hear the birds sing, and simply pause for pleasure. Its resort-like ambience with sprawling gardens, courtyards, and reflection pools will take you from your mundane routine to a walk in the lap of nature and scenic beauty. Enjoy some sightseeing, scrumptious food, conversations over drinks, star gazing, outdoor activities, and much more here.
Location: 443 Udyog Vihar, Phase V, Gurugram
9. Shangri-La Eros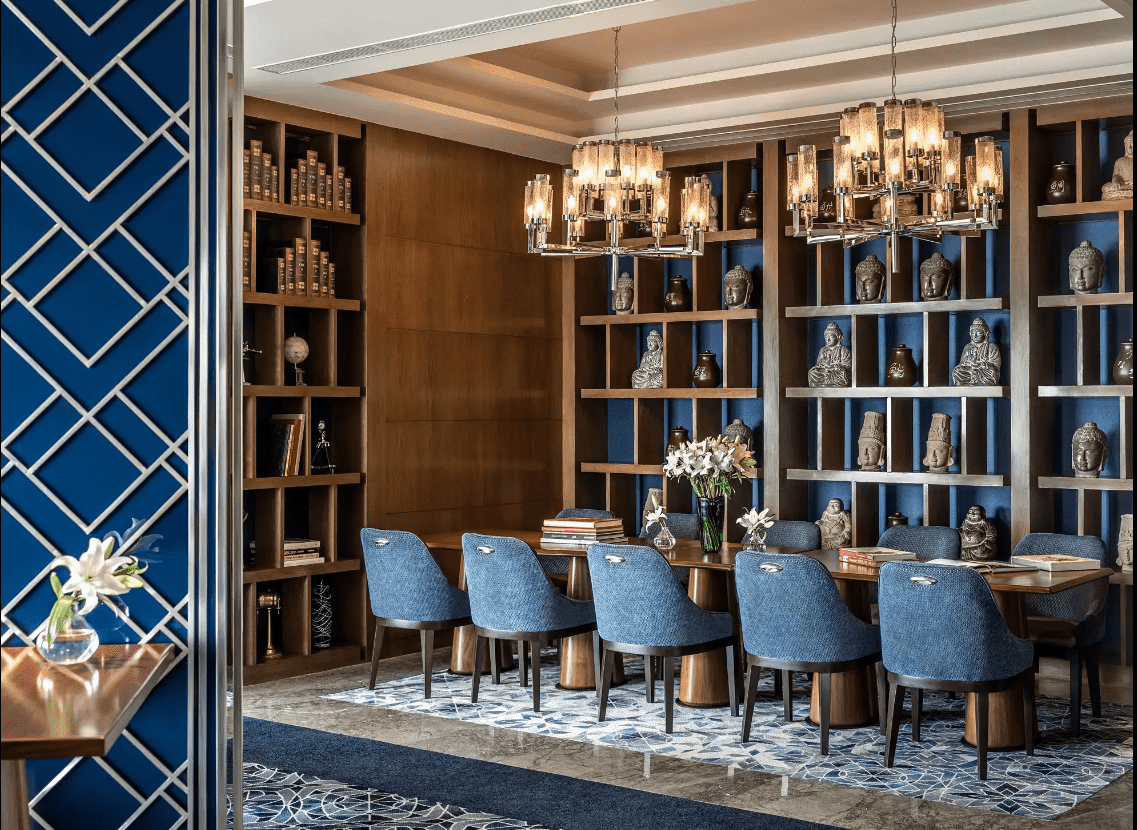 Want a luxurious weekend staycation but don't want to go too far from the city? Well, Shangri-La Eros is just where you need to be! It is situated right in the heart of Delhi and offers you a relaxing stay with a spa and some of the best Asian-inspired restaurants in the city. So what are you waiting for? Make your reservation for a rejuvenating and fun weekend.
Location: 19 Ashoka Road, Connaught Place, New Delhi 110 001 India
Featured Image Source
Related: Restaurants In Delhi NCR That Offer A Unique, Luxurious Fine Dining Experience