Bachche, if there's one thing Aunty Eve hates more than desi male ego, it's a noisy neighbour! And if it's a whole family of noisy people daring to live near my house, I go into battle mode, beta ji. As is my right. After all, I need peace and quiet to think about all the good I do in the world. I also need to be able to think when all of you little ones come to me with your problems. So yes, noisy neighbours near Aunty Eve are just bad for society. I know you people also hate being interrupted when you're deep in thought about what to eat for the next meal. Here I am to the rescue, as usual. And here's how you can handle noisy neighbours in trademark Aunty Eve style.
Use your broom handle to tap to the beat of the furniture disco
This is standard for people who dare to move into a higher floor and then play disco-disco with their furniture. It should be illegal for upstairs neighbours to move their furniture more than once a month. I don't keep moving my sofas and tables every day. Then why do upstairs neighbours need to keep dancing with their kursiyan? If you also have furniture disco neighbours, pick up a broom with a long handle and start playing along. Bang out your favourite tunes on the ceiling. This tactic is especially useful when your upstairs neighbours are sleeping. Which should be around 3 pm in the afternoon since they do all their furniture moving at 3 am! Just remember to not get too enthusiastic. You don't want papri (or cement) in your hair.
Wash your balcony the day their clothes are drying outside
When they see constantly brown streaks on their white clothes, they'll know it's you. Then they'll wonder why and will want to confront you. Either they will be smart enough to know why this is happening and just stop making noise or they will come at you all angry and heated. That's when you bring them into your trap. You tell them this is a mere coincidence…unlike their awful music the previous night. The argument will become much worse at this point (for Delhi NCR people), but you'll get to scream at the person who did you wrong and that always helps.
Blast 'Baby Shark' till they don't shut up
No one likes that song. No one at all. Kids claim to like it only to piss their parents off. And once you hear it, your entire day is ruined because of this earworm. So, you know what to do. Plug your ears, put your Bluetooth speaker on the balcony or wherever the sound penetration is maximum, and blast 'Baby Shark' on repeat. If nothing else, they'll be in shock for the next few days and you can enjoy their silence.
You could also just play a video of an hour-long scream that's louder than their music. They will turn down their volume to wonder where the horrifying sound is coming from. Then they'll spend some time doing their chhaan been (because we're all curious cats, don't deny it). This long interruption will kill their urge to party or fight or enact the Battle of Panipat or whatever else they do to produce that much noise.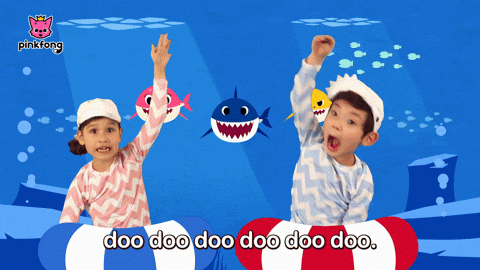 Go to their house when they're being loud and invite yourself to the party
Don't go with alcohol or food or anything else. Just show up. Saj dhaj ke. If they let you in, make sure you get drunk and create absolute chaos at the party. Throw up on someone or just pretend that you will, apni apni shraddha hai. But just be the devil. And if they don't let you in, keep trying. The incessant bell ringing will ruin the party for them and you will taste sweet revenge.
Buy tap dancing shoes
Learn a new skill and annoy your downstairs neighbours enough for them to move out. Two birds, one stone, bachche. I did the same thing when Mrs Khanna, my downstairs padosi, insisted on hosting one too many jagrans in her drawing room. But if you're not as talented as I am, just bring out your inner Sunny Deol, we all have one.
No, don't be all "logical" and call the cops on them, bachche. You don't want to be known as the colony khadoos. Holi will not be pleasant for you.
Related: Planning To Move To Delhi? 8 Things To Look Out For Before Renting A House
GIFs Source