As we all know, and see every day, north India is suffering under a thick, impenetrable layer of smog. While the authorities try to figure out what to do, you need to know how to combat air pollution in Delhi. You need to protect yourself and your loved ones. Make no mistake, this smog is toxic and is damaging your health every minute, possibly irreparably. However, you can take a few measures to make sure that you don't suffer more than you already have.
Wondering how to combat air pollution in Delhi effectively? Here are a few products which are easily available and will help.
Air purifiers for your home and car
Air purifiers are absolutely essential in this smoggy weather. You can't do much about the air outside, but you can make sure that the air inside your home and car is breathable. Check out these air purifiers which are effective for small and big spaces. Place one in each room, your car and your office to make sure you don't breathe much of the toxic air outside.
Philips AC1215/20 Air Purifier
One of the most popular air purifiers in the market, this is great for your bedroom or office. The colour indicators on the purifier let you know the quality of air while the purifier is on. You can also set the sensor to night mode to keep its noise levels down. The only drawback with this air purifier is the price which is on the higher side.
Click here to buy.
Mi 2S Vertical Air Purifier
A slightly cheaper, but equally effective, alternative to Philips is the Mi 2S air purifier. The Echo Dot version, with hands-free control, is more expensive though. The display on this air purifier will show you the real-time PM2.5 level, temperature and humidity in the room.
Click here to buy.
Nebelr Car Air Purifier Ionizer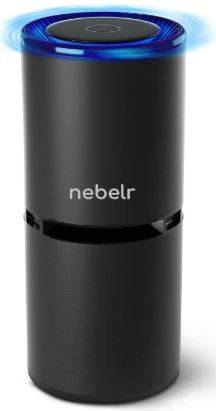 This compact air purifier is perfect for your car, a small room or an office cabin. It's portable, light and easy to fit in the space of a cup holder. Installing an air purifier in your car is the best way to ensure that you have a comfortable commute without any breathing problems. This air purifier can be plugged into any USB port, in your car, through a power bank or your laptop.
Click here to buy.
Honeywell Move Pure Car Air Purifier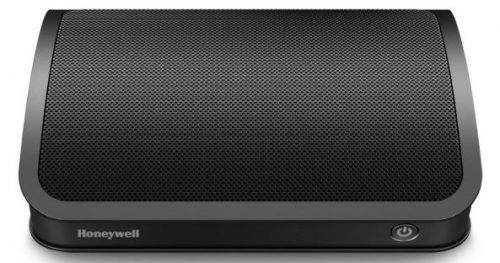 This portable air purifier can be mounted on your car dashboard and you can adjust settings to keep it on whenever the car ignition is on.
Click here to buy.
Effective vacuum cleaners
You might think a regular jhaadu pocha is good enough for your home, but it really isn't. Not in this weather, for sure. You need a vacuum cleaner to suck out all the dirt from every inch of your home. This is especially important if you have pets at home. Vacuum once a day, or at least once in two days, during the smog. Here are a few vacuum cleaners which will be useful for you.
Philips PowerPro FC9352/01 Compact Bagless Vacuum Cleaner
This vacuum cleaner is bagless, so it's easier and quicker to clean. It also has wheels and is lightweight so that you can move it around easily. Great for cleaning carpets, sofas and the interior of your car.
Click here to buy.
Black+Decker VH-801 800-Watt Handheld Vacuum Cleaner
This handheld vacuum cleaner comes with a shoulder strap. It's light and easy to cart around the house, and the wire is long enough for you to cover a large area at once. The one drawback with this vacuum cleaner is that the unit gets heated and you need to give it a break to cool down after a few minutes.
Click here to buy.
Dyson V7 Trigger Cord-Free Handheld Vacuum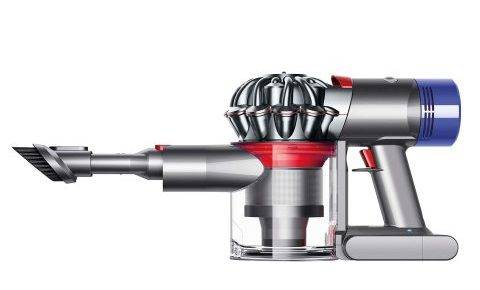 This is considered to be the big daddy of handheld vacuum cleaners for its sheer power and sleekness. Dyson has some of the best vacuum cleaners in the world, so if you're willing to shell out the big bucks, this is the one you should buy.
Click here to buy.
Kent Bed and Upholstery Vacuum Cleaner
This vacuum cleaner is especially effective for flat surfaces like beds and sofas. It also has a HEPA filter which reduces the release of dust into the environment, as compared to conventional vacuum cleaners. It has a dust bag which needs to be emptied frequently so that it can clean effectively.
Click here to buy.
Anti-pollution masks
When you buy anti-pollution masks, make sure they are N95 and above. This ensures that 95 percent or more of the harmful particulate matter in the air is filtered out and not breathed in. Here are a few popular anti-pollution masks which are ideal for people who need to be outdoors. You can also buy printed ones to make them look cool.
3M 9004GV Anti Pollution Mask
Click here to buy.
3M 9010 N95 PM2.5 Anti Pollution Mask
Click here to buy.
Honeywell E-D7002/7005-BU10-IND PM 2.5 Anti-Pollution Foldable Face Mask
Click here to buy.
Vogmask Bees CV (Medium) Reusable Anti Pollution Mask
Click here to buy.
Air purifying plants
Indoor plants aren't half as effective as air purifiers. However, they do help in keeping the air in small areas clean. If you have a small office cabin, a couple of air purifying plants will help. If you keep air purifying plants in your home as well, they may help in increasing the effectiveness of air purifiers. Here are a few air purifying plants which you can buy online.
Pearls and Jade Pothos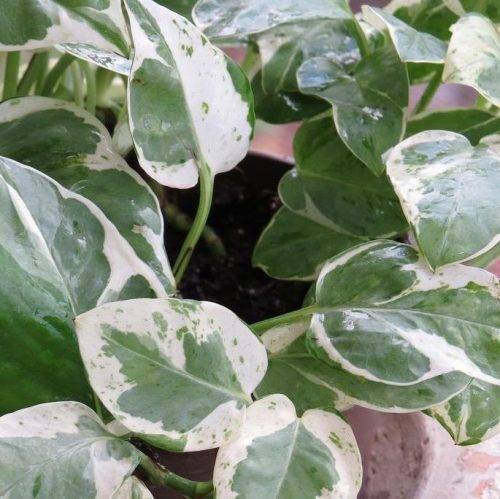 These plants, also known as money plants, are easy to grow indoors and don't need much maintenance. Indirect sunlight works best, so keep them in a spot where the plant gets the sun, but not too much of it. It doesn't need to be watered frequently. Check the soil with your finger before you water. If it's dry, add water. If the soil feels damp, the plant doesn't need any water.
Click here to buy.
Mother-in-law's Tongue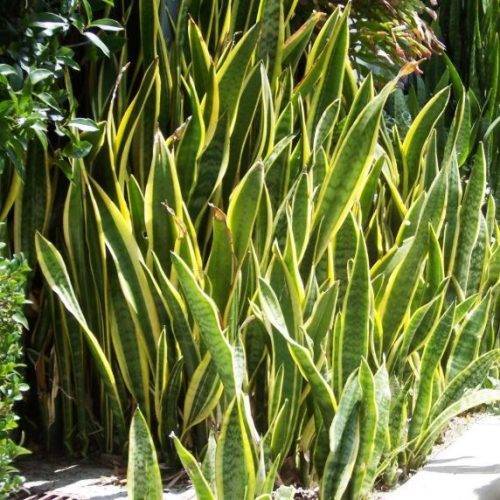 Also known as Snake Plant, this is one of the easiest indoor plants. It does well in almost any amount of sunlight and doesn't need frequent watering. The long leaves also look fabulous in any corner of the house. This is one of the plants which removes harmful toxins like formaldehyde in the air, so it's a great choice for a house plant.
Click here to buy.
Boston Fern
This is quite a universal favourite in air purifying plants. It prefers humid conditions so if you have a window in the bathroom, that's the best spot for it. Boston Ferns grow best in medium to low indirect light, and it needs a consistently moist soil. Be careful not to overwater though.
Click here to buy.
If you're looking for ways to protect your skin and hair from the smog, click here for some easy solutions.