The season of smog is back, and so are all the problems associated with it. While respiratory and other health problems are the main concern, we also can't ignore our skin and hair in this toxic air. If you stay outdoors for very long, and don't practise adequate hair and skin care in smog, you could risk a lot of damage. But where there is a problem, there are also multiple solutions. Here is what you need to do for hair and skin care in smog to protect it from damage.
1. Use hair masks at least once a week
Your hair needs as much pampering as your skin in these days of toxic smog. Use hair masks with honey, coconut oil, egg and curd to moisturise and protect your hair from damage. These ingredients will also give a healthy shine to your hair so it doesn't look dull.
2. Oil your hair before every wash
We know it's difficult to take out the time to oil your hair on weekdays. So, try to oil your hair overnight and wash it off in the morning. Use heavy oils like castor and bhringraj if you can't keep the oil for more than an hour. These hair oils are great for deep conditioning your hair and work well with just 30 minutes to one hour of oiling as well.  Click here to find out how you can use castor oil for different kinds of hair masks and treatments. Make sure you wash the oil off really well before you step outdoors. If you can keep your hair oiled overnight, and don't want to use heavy oils, use coconut or almond oil. Even though they're lighter, these oils are great for your hair too.
3. Keep your hair tied and covered outdoors
If you have long hair, you need to keep it tied and covered in the smog. The toxic and dense pollutants in the air can get stuck to your hair and damage it further. If your hair is even slightly greasy, there is a higher likelihood of pollutants sticking and staying in your hair. For the same reason, don't step outside with oiled or wet hair. Even if you have short hair and can't tie it, keep it covered while you're outdoors.
4. Avoid touching your face and greeting people with cheek touches
Acne is a common problem that affects people when the air is dirty. Your pores get more clogged if you're walking around in the smog, resulting in big, red pimples on your face. Avoid touching your face with your hands at all times. If you have a habit of doing this, make a small reminder on your workstation or on your phone to stop. Your hands touch a lot of germ-ridden surfaces in the course of a single day. You don't want all those germs on your face. Also, avoid greeting people with cheek touches. This is a common form of greeting and no one realises the possible side effects. If someone has pollutants on their face, which is highly likely these days, your likelihood of breakouts goes up significantly with this sort of greeting.
5. Use gentle, medicated cleansers instead of harsh, perfumed ones
With all these scares, you may be tempted to use a harsh cleanser on your face to make sure it's really clean. But that's not the way to go. At a time when your skin is battling dirty air every day, it needs to be treated gently. Use gentle cleansers which don't have a fragrance to avoid any reactions. This way, you manage to cleanse your face thoroughly and you also avoid excess dryness. Wash your face as soon as you reach home so that the dirt from this air doesn't stay on your skin for a single second longer.
6. Don't overscrub
If you feel grime or dirt on your face, the natural urge is to scrub more frequently. But that can exacerbate an existing skin problem. Overscrubbing can irritate your skin and lead to more breakouts. Use a gentle scrub once a week to make the most of its benefits. You should also use the right kind of scrub to take off the pollution from your face. According to Deepshikha Deshmukh, founder of Love Organically, a walnut or honey-lemon scrub is perfect for this problem.
"Mix some coarsely ground walnuts, sugar and a few drops of olive oil to make a scrub, and gently apply it for around 10 – 15 seconds," Deshmukh says. "If you combine sugar, honey, and lemon, the scrub works like magic to exfoliate the skin. If time is a constraint, a slice of raw green papaya scrubbed on the skin also helps in cleansing thoroughly."
7. Keep wet tissues handy
When you're stepping out of the house, keep wet tissues in your bag. Use them periodically to wipe the dirt off your face and keep your skin clean. You can also use these to cover your mouth if you're in an area with relatively heavier pollution, like a main road or a crowded market.
8. Use a Benzoyl Peroxide cream for acne
A Benzoyl Peroxide cream is a great spot treatment for pimples. It helps in reducing the inflammation and redness around a pimple, which also reduces the itchiness and pain in the area. This is an essential component of skin care in smog to avoid and cure acne breakouts.
9. Don't use a heavy moisturiser
We've already mentioned that you shouldn't step out with greasy, oily or wet hair. For the same reason, you shouldn't step out with a heavy moisturiser on your face either. The pollutants in the air will stick to your face all day and clog your pores if your skin is sticky. Use a light moisturiser and sunscreen instead. Save the heavy moisturisers for when you're at home.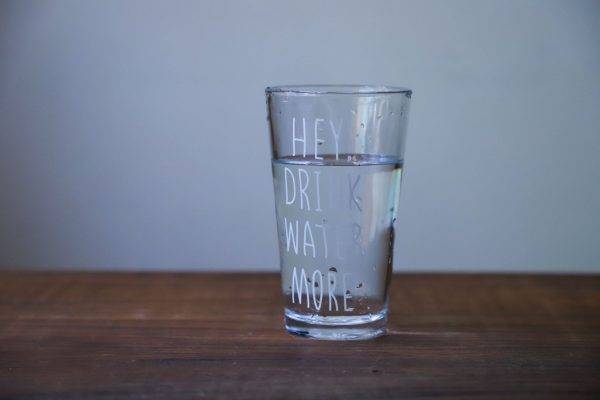 10. Drink much more than your usual amount of water
A key component of self-care in the smoggy season is staying hydrated. Even if you drink a healthy amount of water on an average, increase your daily intake. You are inhaling more toxins on a daily basis than any other season, and they need to be flushed out of your system regularly. Drink lukewarm or hot water throughout the day will also keep your throat calm.
Delhi has a never-ending relationship with smog, as we've seen year after year. So, protect yourself and follow a strict routine of hair and skin care in smog, and keep yourself healthy.
Featured Image Source